Gardener's Hand Care Routine
People are surprised that despite being a messy gardener who's not afraid to get covered in soil by the end of a productive day, that my nails are white and well groomed and my cuticles and hands are soft. There are a few key things that I use to keep my hands from looking grungy:
1. Gardening Gloves. I have a number of different gloves that I use to garden, some are thin so I can feel tiny seeds, some are thick for muddy days, some are thick and rubbery for thorns, and some are fleece lined for winter gardening. The key here is to choose gloves that fit you. I fit a "Ladies Small" and can't garden for even a minute in a floppy large pair of gloves. Take the time to buy a pair that fits your hands and your needs and it will cut down on the end of day scrubbing because you peeled them off so quickly.
2. Nail Brush. If you are putting in a solid day in the dirt, there is little chance that some of it didn't end up under your nails. I use a super soft nail brush and have one at all my sinks. They do double duty as a soap dish and work well to clean up under your nails if you have been cooking too (nothing like raw meat or garlic under your nails!).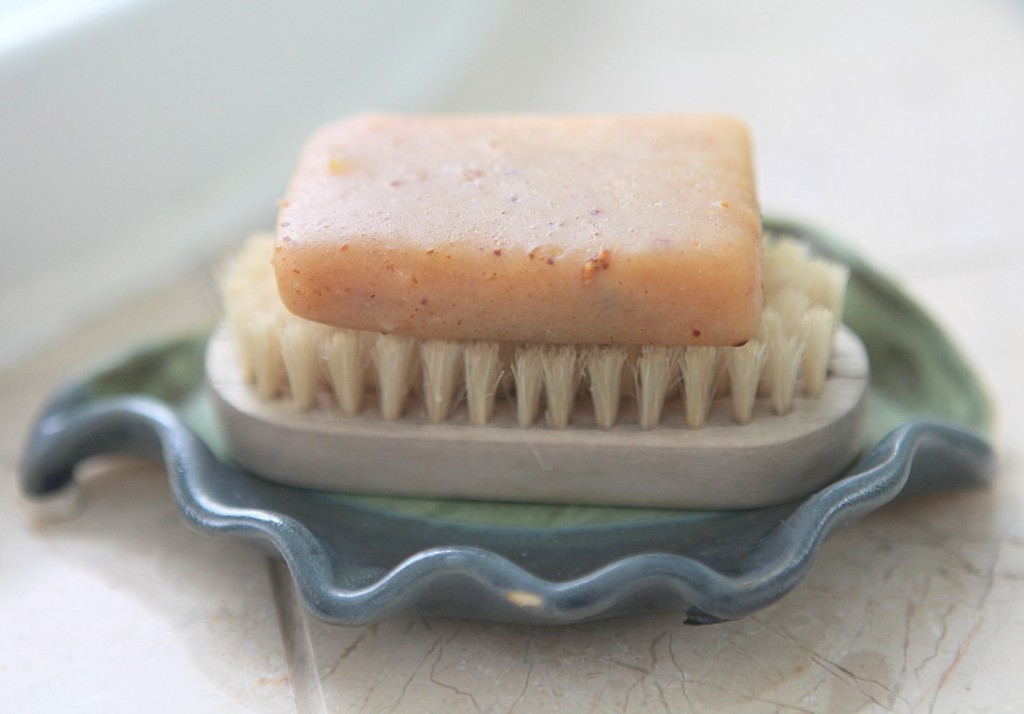 3. All-Natural Soap. Soap can be very drying and if you wash your hands around 20 times a day like I do, then it's important to have soap that is gentle on your skin. I make all my own soap and you can too! Check out How to Make Cold Process All-Natural Soap for instructions.
Now this is usually where I stop.
A few weeks ago I was contacted by Lady Soma who offered to send me an all-natural, organic, hand and nail treatment for post-gardening skin care. This really got me thinking about my skin and nail care routine as a gardener. (Psst. There is a giveaway at the end of this post!)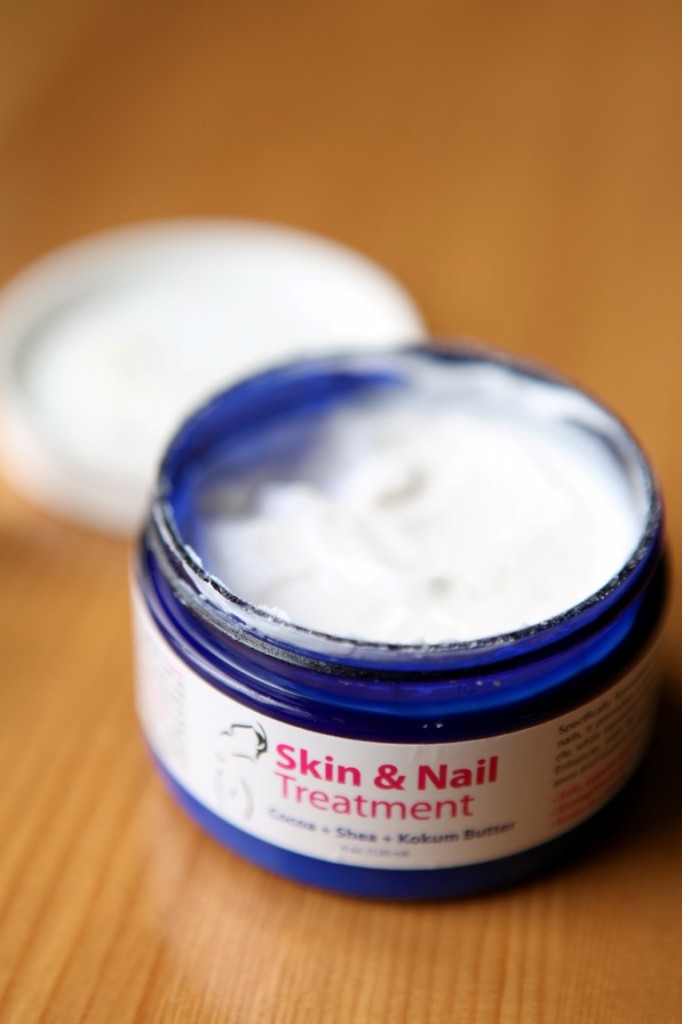 I thought my hands and cuticles were doing pretty well but when I received the Lady Soma Skin and Nail Treatment I decided to leave it by the sink and give it a try for a week. I really liked the light, non-greasy texture that absorbed in quickly. I did think that the fragrance is too strong for my taste though. Being very sensitive to all kinds of fragrance means I usually use unscented products or my homemade products lightly scented with essential oils. The fragrance was a pleasant sweet smell that reminds me of  vanilla and coconut, but was a tad too strong for me.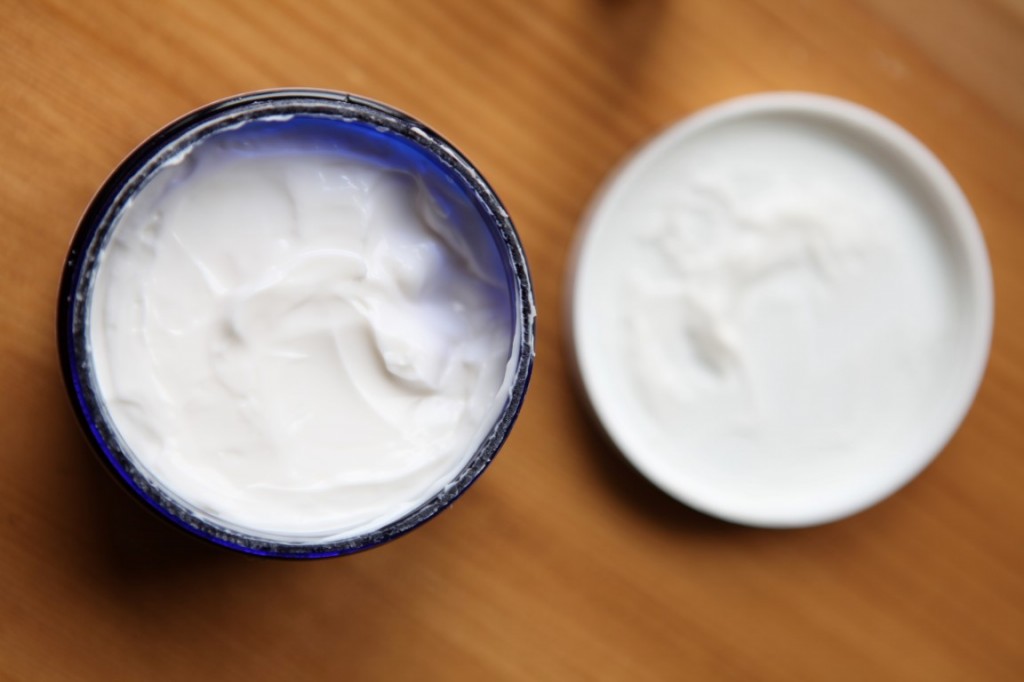 I did notice that after using the Skin and Nail Treatment just a few times that my hands were much softer and my cuticles stopped having small splits. My nails are also growing long and strong, which is a plus that I didn't expect.
Lady Soma promotes their products as organic and natural. Here is what is written about the products on their website:
"Lady Soma selects every raw ingredient that goes into our products. We require organic certification for our products which contain organic ingredients. We never use genetically modified produce/grains. We believe in full disclosure of listed ingredients used in each formulation.

Our ingredients are grown bio-dynamically and organically, or ethically wild-harvested. We only use natural botanical preservatives (without chemical additives) coupled with appropriate packaging to keep products fresh. No products, packaging or ingredients come from an organization involved in animal testing.

Lady Soma products do not include any chemical ingredients as identified by the Green Guide or chemicals listed as hazardous by the Campaign for Safe Cosmetics or the European Union Cosmetics Directive."
Since I make most of my skincare products, I know exactly what goes into them. I also know that they have a short shelf life and I have struggled to come up with a moisturizing lotion that is all natural, as they often require some preservatives. I read through the list of ingredients and there were many that I instantly recoginzed like organic herbs, aloe vera, shea butter, and cocoa butter. There were some ingredients that I was not familar with like POLYSORBATE-60, GLYCERYL STEARATE, and ETHYLHEXYLGLYCERIN.  I looked all of the ingredients up on the Skin Deep database to get a better understanding of them and any potential health risks. I was happy to see that while the ingredients are hard to pronounce and not easily identified, most pose no health risk and some have only low warnings for extended use. These ingredients are often included for emulsification, carrying fragrance, or as preservatives so they help to improve the overall quality of the product without causing harm.
My final verdict? I think that this is a good addition to a gardener's hand and nail care routine and will improve the overall look and feel of hands. I would personally prefer an unscented version, but of all the people who I've had try it as well, they actually quite liked the aroma, so it could just be too much for those of us who are super sensitive.
Don't take my word for it though. Lady Soma has graciously agreed to give away THREE gift sets containing one 120ml jar of Skin and Nail Treatment PLUS one tube of Lady Mint Tingle Lip Balm (which by the way I LOVE!).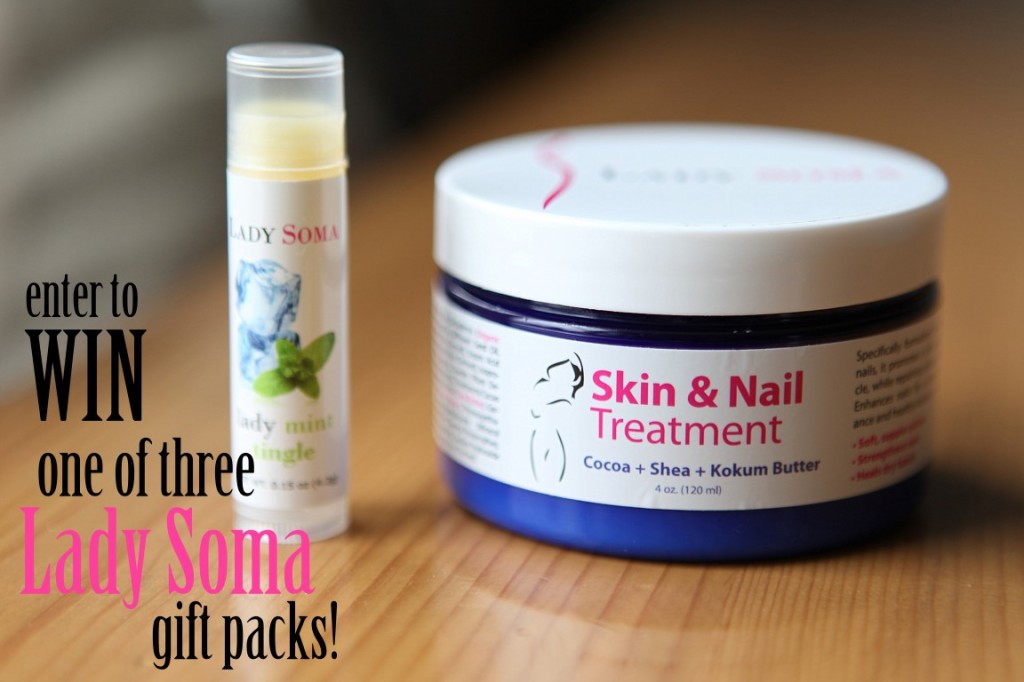 This contest is now closed. Congrats to all three of our winners!



style="display:inline-block;width:336px;height:280px"
data-ad-client="ca-pub-2008610541549994″
data-ad-slot="5302597541″>