Hanging Globe Terrarium
It's official: I'm addicted to making terrariums like this hanging globe terrarium.  Who knew they were so addictive?

I volunteered to make this one as part of a group gift and it was so much fun.  I filled the back with a bit of cactus soil, then planted in a pretty little sedum.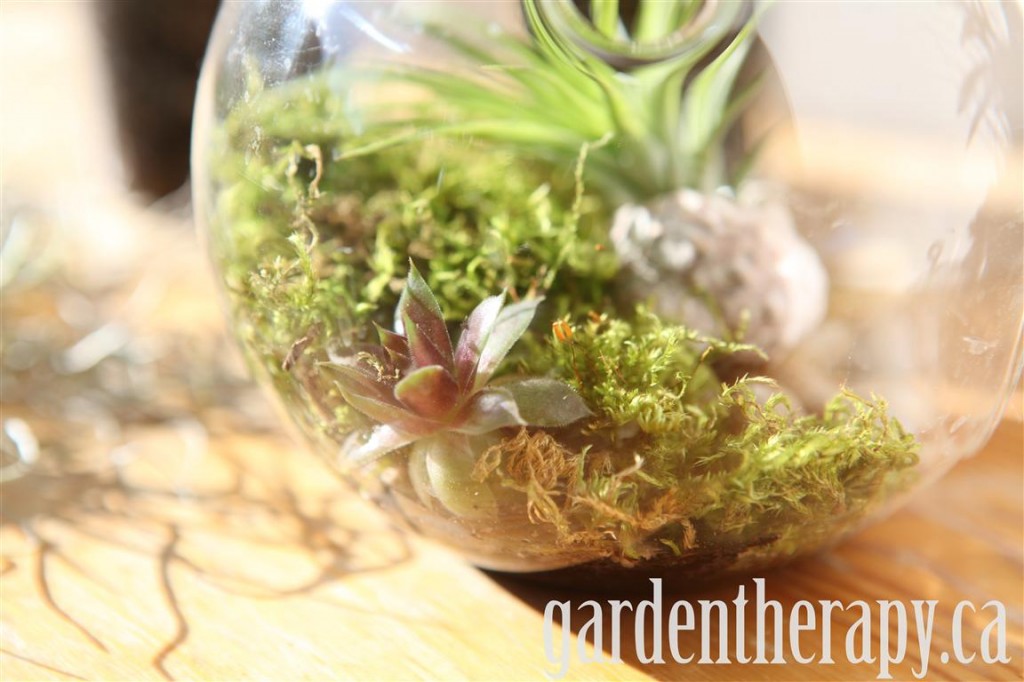 I covered that with some moss and some white river stones to set up a base for the Tillandsia stricta that I glued into a shell.  Won't it be gorgeous when it blooms?!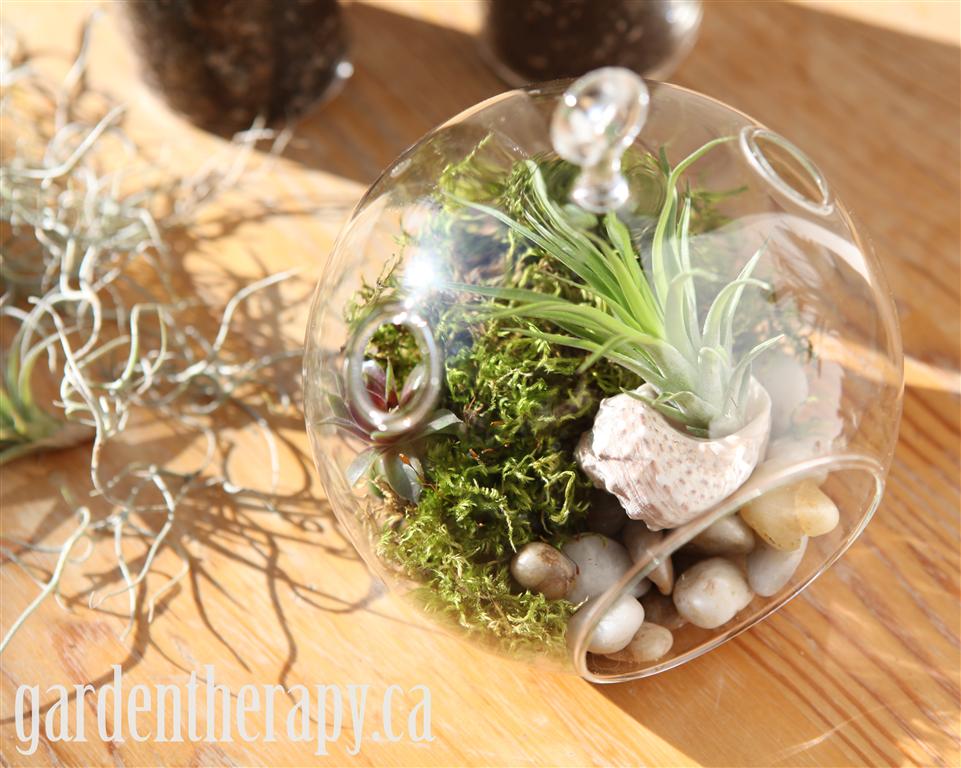 To make your own, I'd suggest checking out the Terrarium Craft Review & Salad Bowl Terrarium Project.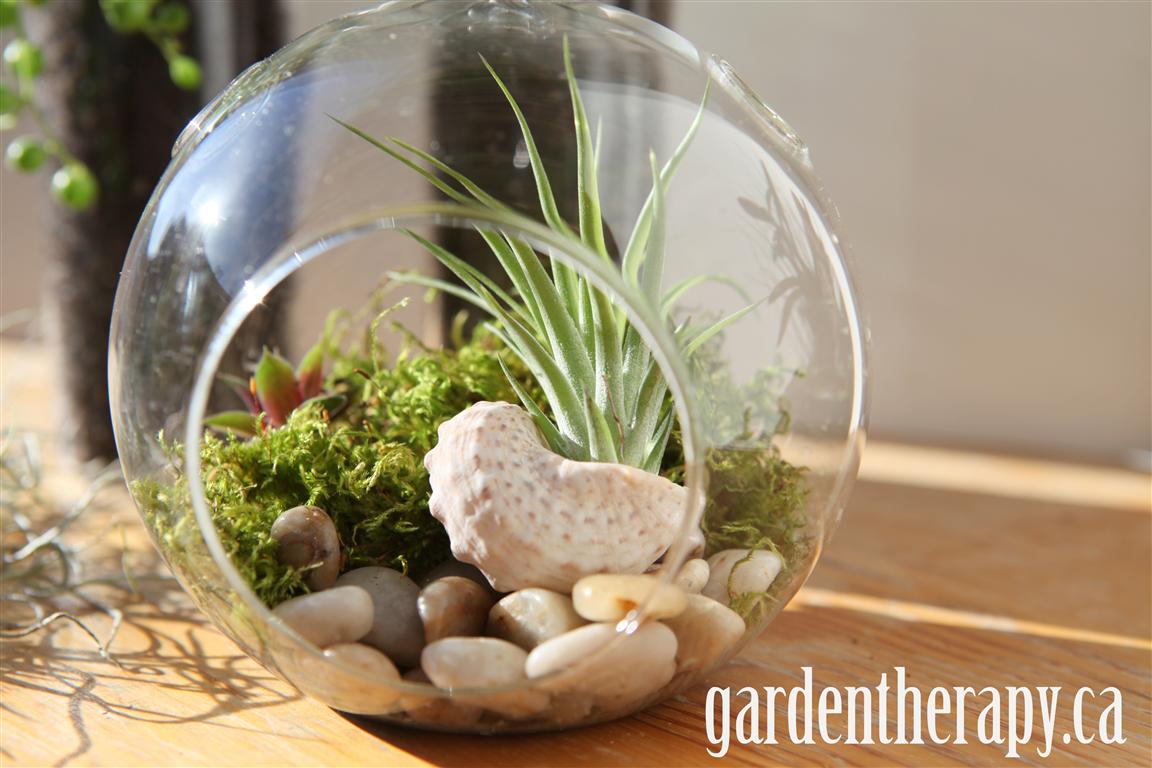 You can make your own by following one of these many tutorials:
Create a Gorgeous Pebble Terrarium Garden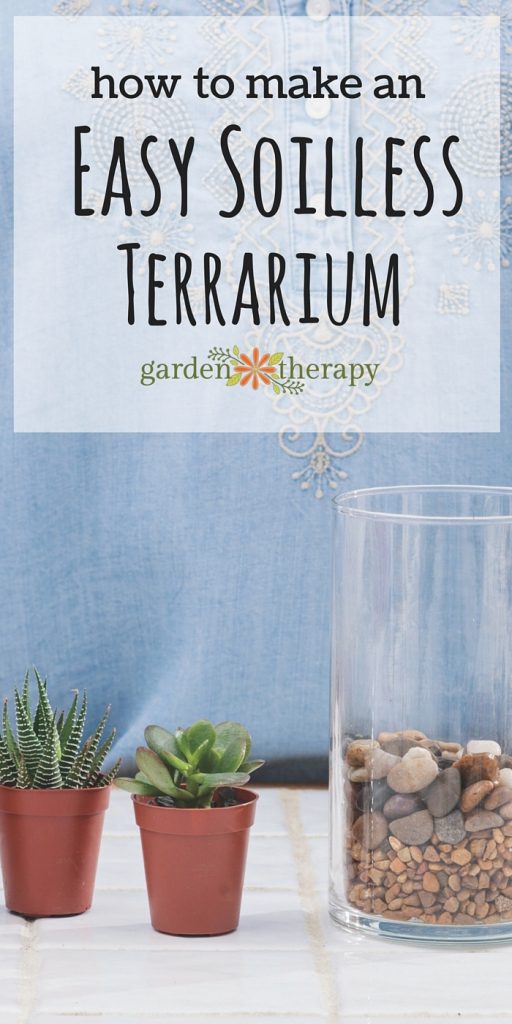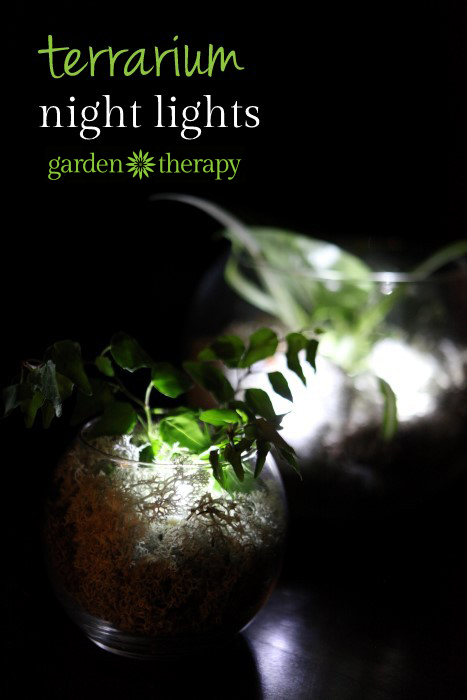 Make These Colorful Terrariums to Brighten Up Your Day!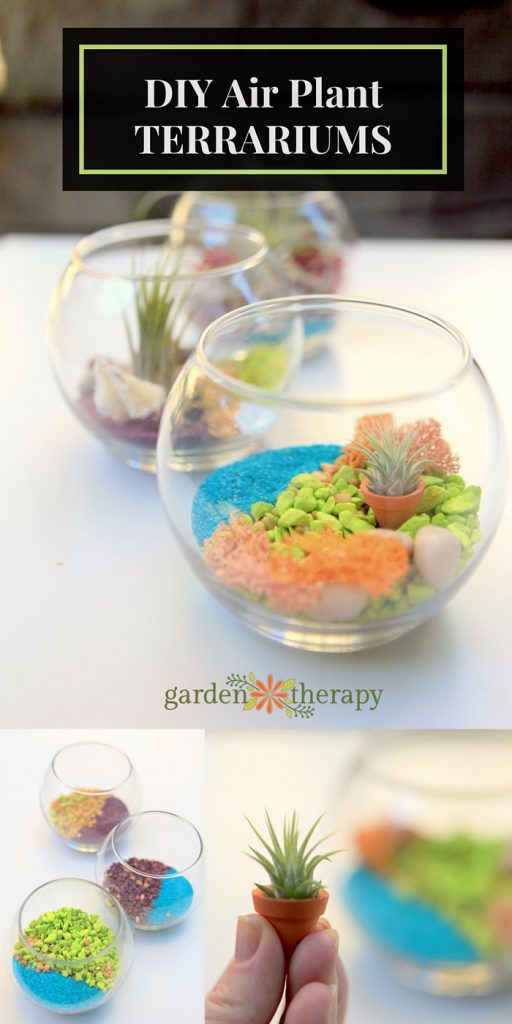 Plus, keep them healthy with these tips:
How to Keep Air Plants Alive and Healthy (They Might Even Bloom!)
The Essential Guide to Growing Happy + Healthy Succulents