Home chefs, gardeners, and just about anyone in cold climates during the winter can regularly have problems with dry, cracked cuticles. This soothing balm is packed with a herbal blend that will mend those cracks and make hands soft again.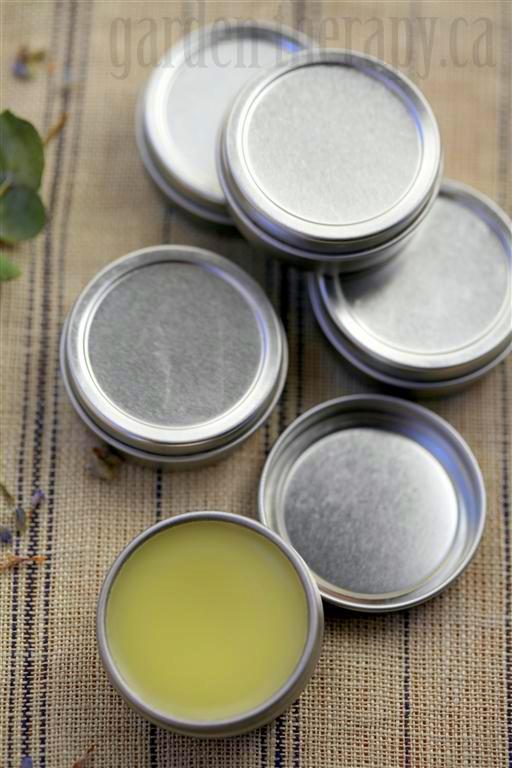 Ingredients:
1 tbsp coconut oil
1 tbsp sweet almond oil
1 tbsp hemp oil
1 tbsp mango butter
1½ tbsp grated beeswax
10 drops lavender essential oil
5 drops peppermint essential oil
5 drops eucalyptus essential oil
5 drops fennel essential oil
5 drops clary sage essential oil
Equipment
Instructions:
1. Melt the mango butter, oils and beeswax in the double boiler.
2. Remove from heat, add essential oils, and blend well.
3. Pour into pots and leave untouched to set. If you are using this as a cuticle balm, small lip balm pots are best. Otherwise use 2 larger size pots/tins and use it as a hand salve.
Thanks for visiting the weekend project. While it won't take a whole weekend to make this simple balm, be sure to check out all of the other Handmade Holiday Gifts you can tackle this weekend. Here are just a few to get you started: