Outdoor Lighting Ideas for the Garden
Adding lighting to landscaping can showcase plants in a new way, light up a pathway, or just create a warm glow.  Here are a few outdoor lighting ideas throughout the year.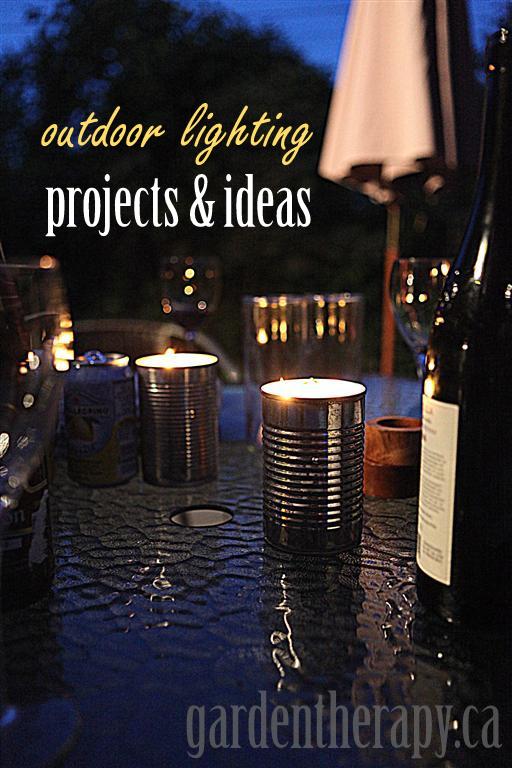 Light a Candle
Hanging lanterns lit with tealights creates a flickering glow and warmth to a summer night. Hang them in the trees surrounding a patio, off fences, or under arbours.  These lanterns made from tin cans have been all the rage this summer. Check out this DIY from Fine Gardening Magazine.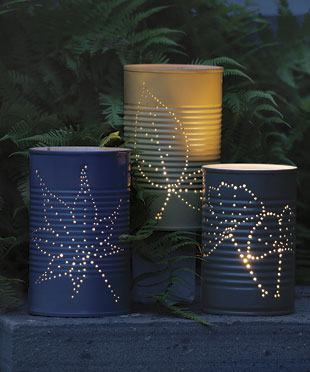 Welcome guests to the garden with paper bag lanterns along a dark pathway or up the front steps. Fill brown paper lunch bags with sand and set a glass votive  inside. Fold the top of the bag down to create a wider opening at the top.  I love these from House to Home.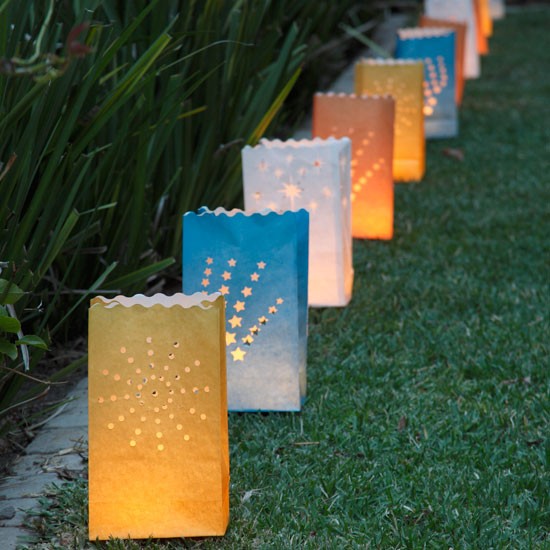 Citronella CAN-dles do double duty in creating ambiance for guests while warding off pests. Set cans around the perimeter of the entertaining area, and enjoy a mosquito free evening.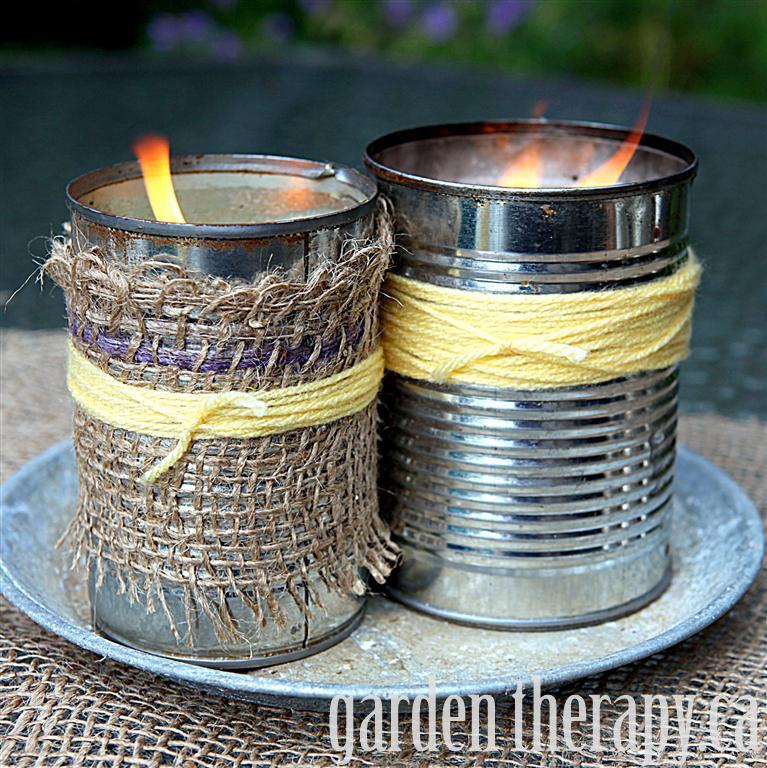 Learn how to make this amazing wine bottle torch lamp over at Design*Sponge for a modern take on the tiki torch.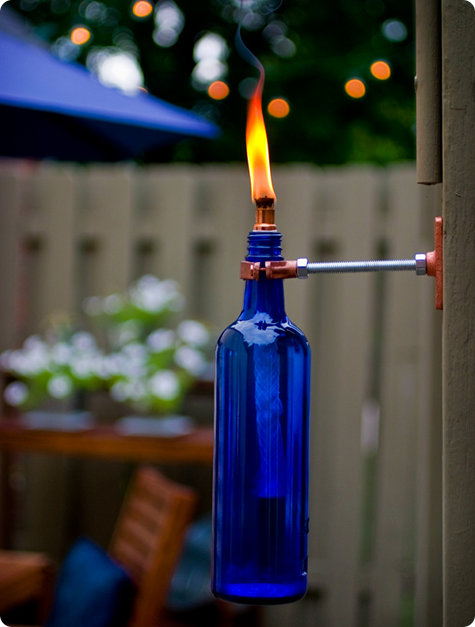 Using Solar Power
Christmas lights aren't just for December. Line fences or under eaves with warm white solar powered string lights, wind them around trees, or drape them over an eating area. There are so many options as shown from Fresh Home.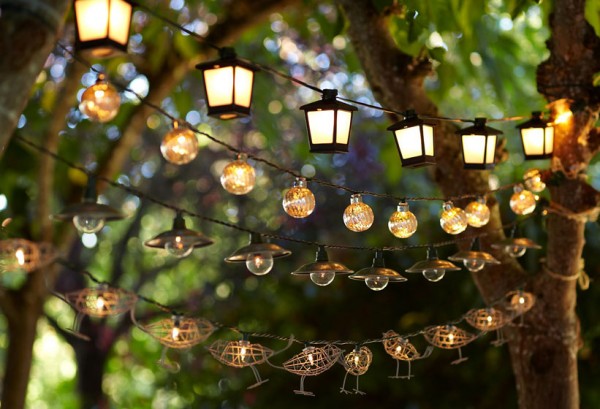 Solar powered fence caps light up the perimeters of the garden giving a wider sense of space to the garden area at night.
Or create a set of mason jar solar lights to add a vintage flare to your garden space.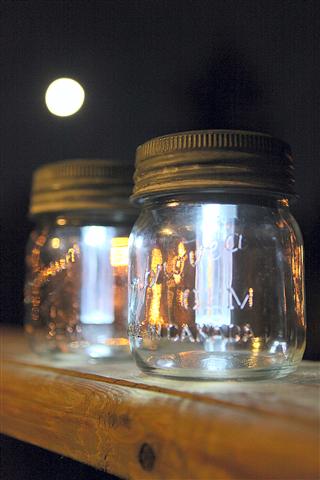 Indoor Lighting Outdoors
Craft an outdoor lamp from a hanging pendant and a tree branch.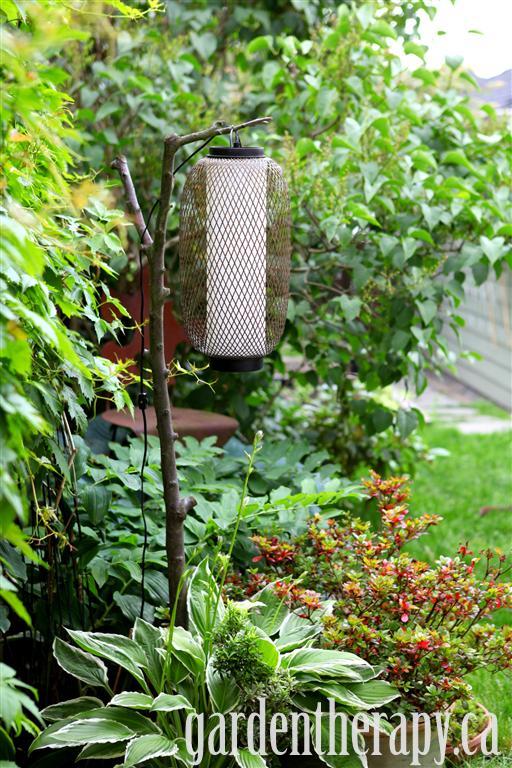 Another great project can be found in Handmade Garden Projects: battery operated LED lights inside mason jars make quick and stylish lanterns in pinch. Helen from Toronto Gardens (well technically Mr. TG) made these LED jar lights to pretty up her garden.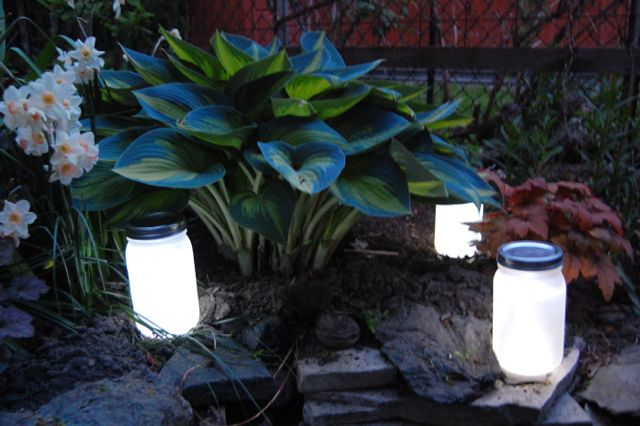 These globe lights are made from string lights and glass globe handing pendant shades. Learn how to do this cool project over at The Art of Doing Stuff blog.