Welcome to the Garden Therapy Handmade Shop where inspiration from the garden is used to create home decor, bath and body products, and wearable garden art.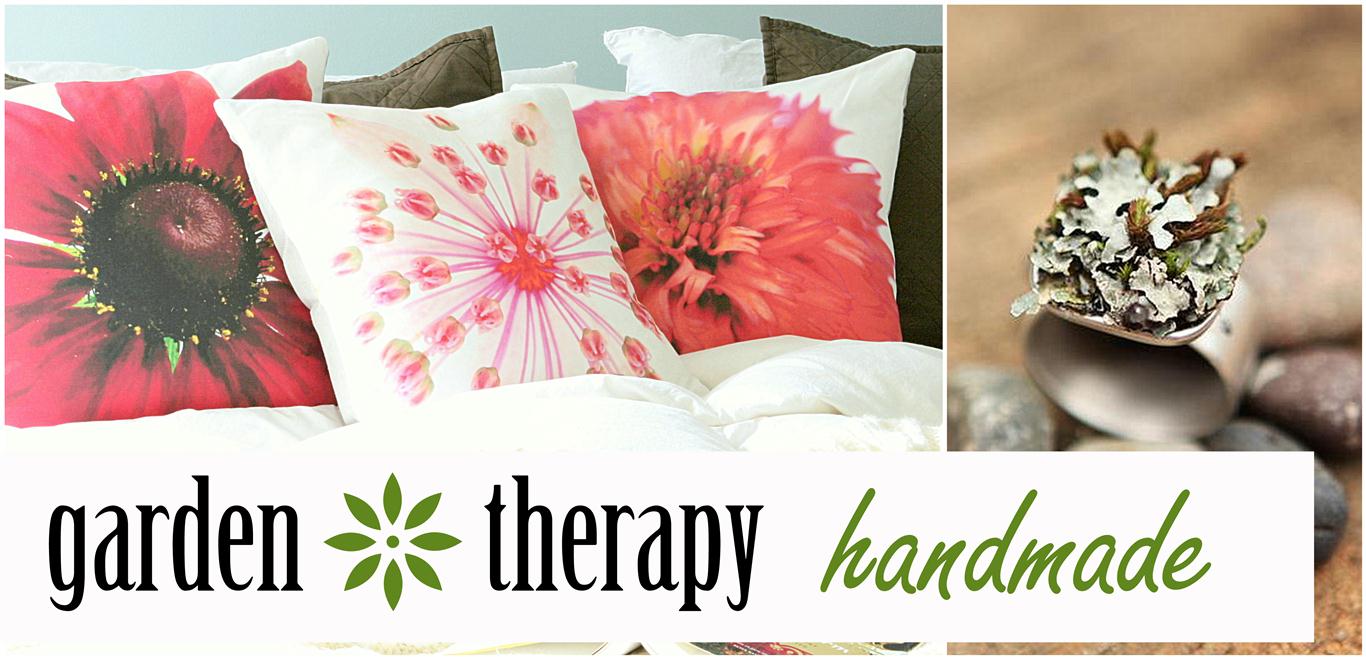 New Items in the Shop:
Screen Printed Napkins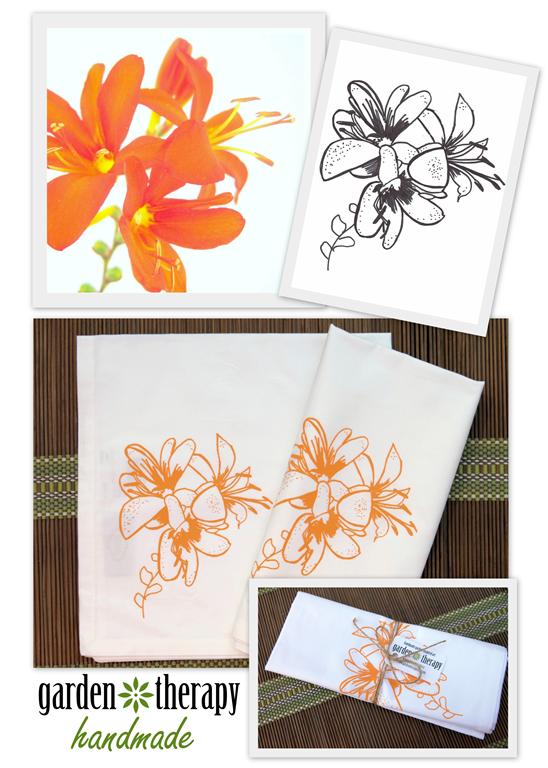 All Natural Handmade Soap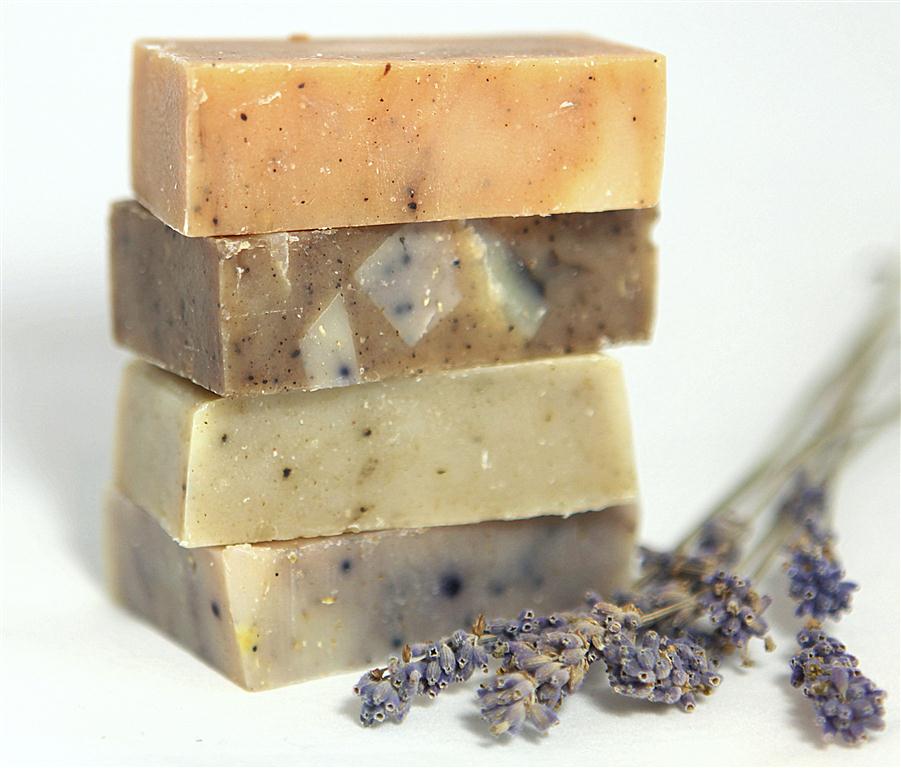 Garden Flowers Art Print Pillow Collection: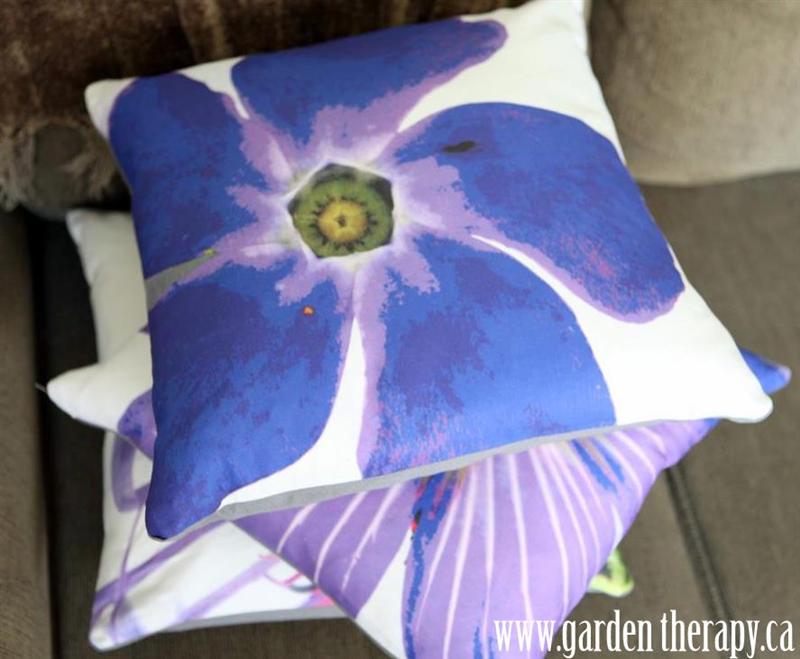 Each flower was grown in our garden then photographed in studio.  The photographs were then printed on a beautiful linen-cotton blend fabric.  Each pillow is soft yet sturdy and made with the utmost care.  Quality control consisted of washing and using a set of samples and all designs passed with great results (particularly in our cuddle tests which were extensive).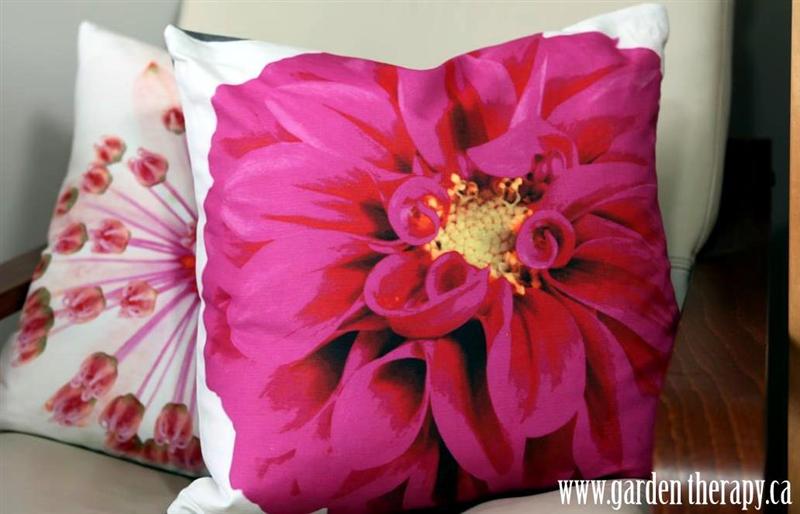 Each pillow is an limited edition art print.  Only 30 of each design will be sold and then new designs will created.  They can be framed and hung on the wall if you choose, but we like them on the sofa or bed because there is only so much wall space, right?   The printing method was a giclée, a digital art print.  Why is this important?  Because the colour and detail of each bloom really comes through.  The vibrancy of each print certainly makes each a showpiece in it's own right, but when grouped two or three together make a real statement.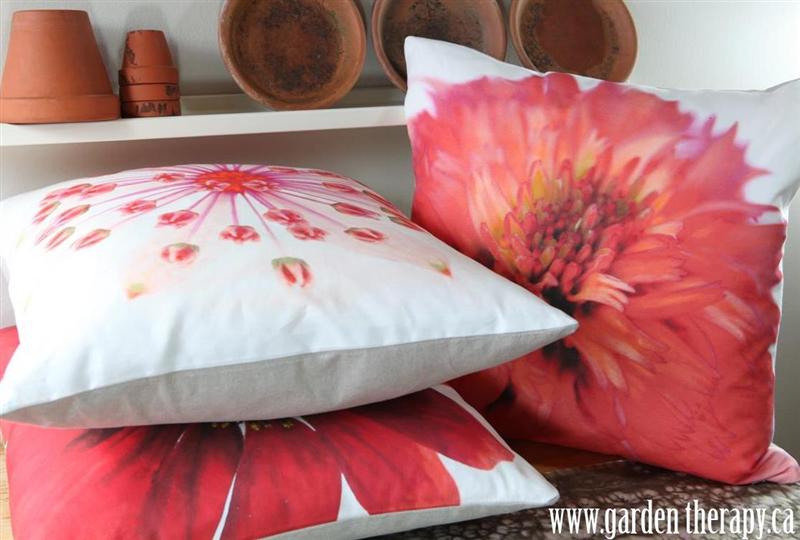 Each pillow has been handmade, washed, dried, and ironed.  All ready to be delivered to your home.   Exceptional care has been taken at every stage of the production process starting from the growing of each flower.  Please click on any of the photos to view more shots of each item.  Thanks for visiting!