Things are pretty crazy around here these days, but I didn't want to miss writing up a Weekend Project considering I set a goal to put up one garden-related project each weekend.  The very first post from October 1, 2011 was a book review on  Concrete Garden Projects: Easy & Inexpensive Containers, Furniture, Water Features & More
 and I showed the end products of two projects I tried from that book.  One was these great leaf imprint stepping stones which I made with a friend.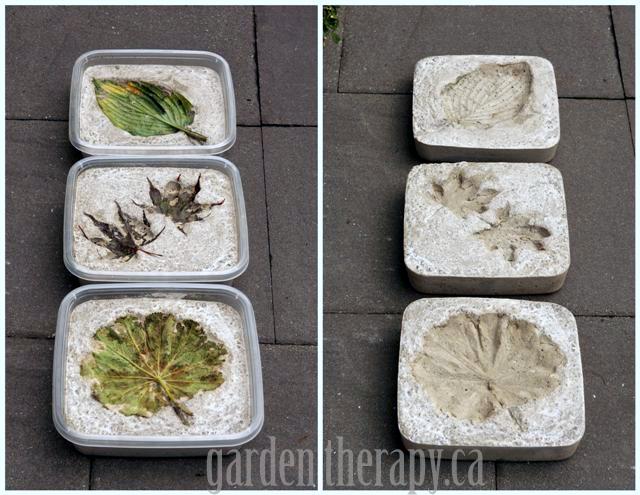 I showed the photos back then but not the full instructions.  It was a simple task of picking plastic containers, oiling them, mixing concrete, then pressing a large leaf on the top.