20 Ideas for Decorating with Gold Leaf
I've partnered up with the gang at Hometalk again for a round up of gold leaf projects. If you could use a little bling in your life, then check out my Decorating with Gold Leaf Hometalk Board. There are 20 + creative projects shared by hometalk members to browse through and get inspired!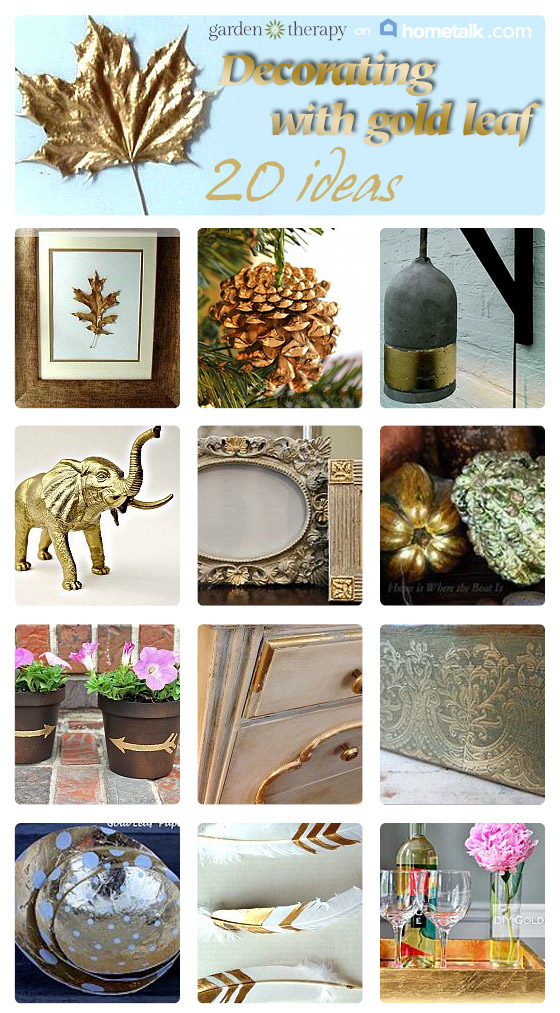 If you haven't been to Hometalk yet, what's stopping you! There are brilliant people sharing brilliant ideas on home, garden, and craft ideas. It's amazing what people create and share. Head over and find me on Hometalk too.