Exciting news today, everyone. Pantone has chosen the new colour of the year for 2012: Tangerine Tango, a vibrant red-orange that they say builds on the verve and vigor of last year's colour, Honeysuckle, by continuing "to provide the energy boost we need to recharge and move forward".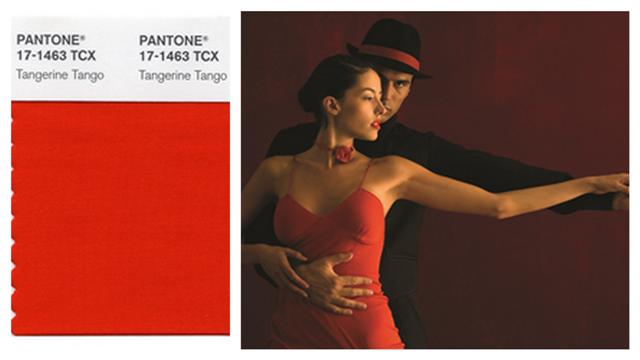 For the garden, I can think of a whole bunch of really great blooms that I have been coveting (like the Hot Papaya Coneflower and the Geum magellanicum from Annies Annuals) and some that I have always been drawn to (tulip, gladiola, and crocosmia Lucifer all from my garden).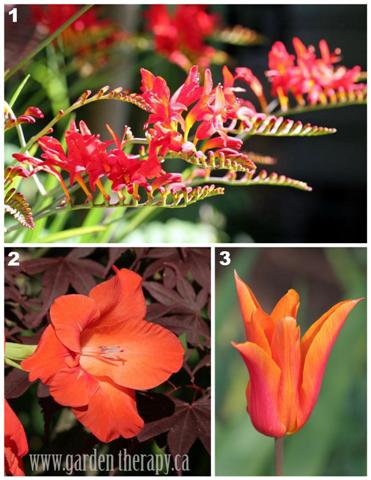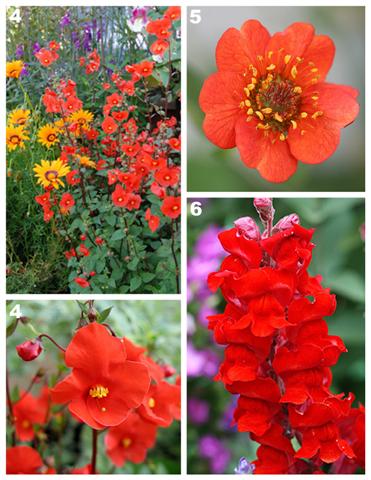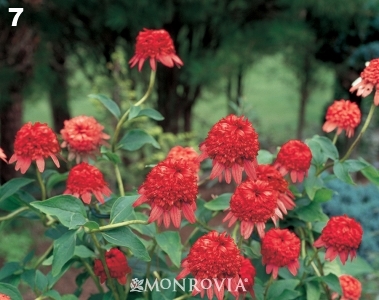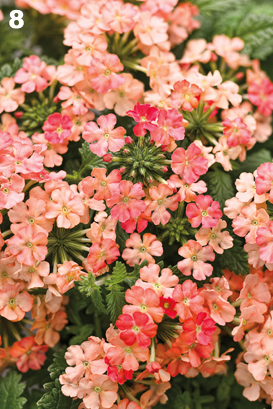 1. crocosmia 'Lucifer' 2. gladiolus 3. tulip 'Ballerina' 4. Alonsoa meridionalis 'Red'  5. Geum magellanicum 6. Antirrhinum majus 'Defiance' 7. Echinacea purpurea 'Hot Papaya' 8. Superbena® Royale Peachy Keen Verbena
Are people really going to update their wardrobes, homes, and gardens just because Pantone has chosen a colour for the year? Probably not, but I must say that in the past I have been strangely drawn to the colours they have chosen, and that's before I knew there was a colour of the year.
Last year, I really couldn't get enough honeysuckle. That pinky-gold colour graced my wardrobe and my garden. I didn't bring it in the house though, it didn't speak to me for home decor. That is not case for Tangerine Tango however. Apartment Therapy compiled some great images combining Tangerine Tango and Grey-Brown, which is exactly what I was going for with this set of Garden Therapy Handmade throw pillows which already grace my home (and look striking in my eucalyptus-colour bedroom).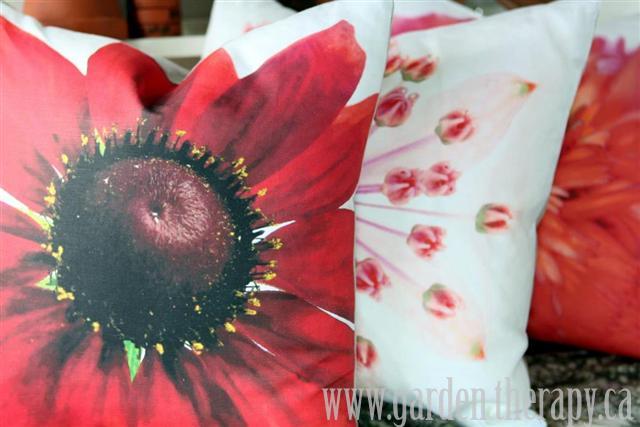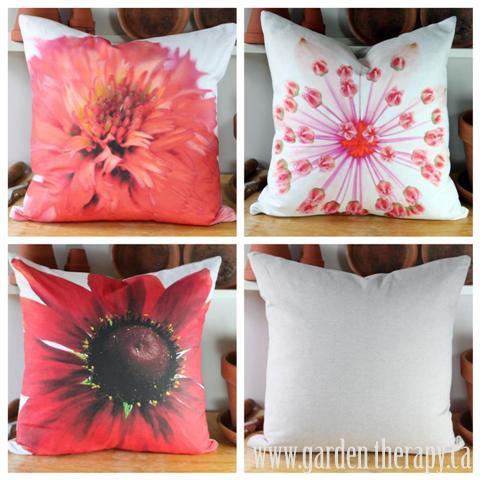 So I suppose either Pantone is reading my mind or these trends are really based on something. Pantone says that the color of the year selection is a very thoughtful process. To arrive at the selection, they quite literally combs the world looking for color influences. This can include the entertainment industry and films that are in production, traveling art collections, hot new artists, popular travel destinations and other socio-economic conditions. Influences may also stem from technology, availability of new textures and effects that impact color, and even upcoming sports events that capture worldwide attention.
So what do you think? Do you like the colour? Will it have any impact on your choices next year in the garden or otherwise?