April showers bring May flowers. I think about this a lot living in the rainy North West Coast. This temperate rainforest means that my April it has been raining for, like, 1,000 months straight! At least that's how it feels.
When the layers start dwindling under rain gear and the days are longer (even if they are still grey) I know that Spring is finally here. In no time I'll be in sun hats and flip flops, hoping for rain to perk up the garden. But for now, when I look out through raindrop covered windows, I know that the flowers will soon fill gardens, the veggies will grow, and the farmer's market will once again have overflowing stalls of goodies.
Free Printable / Desktop Calendar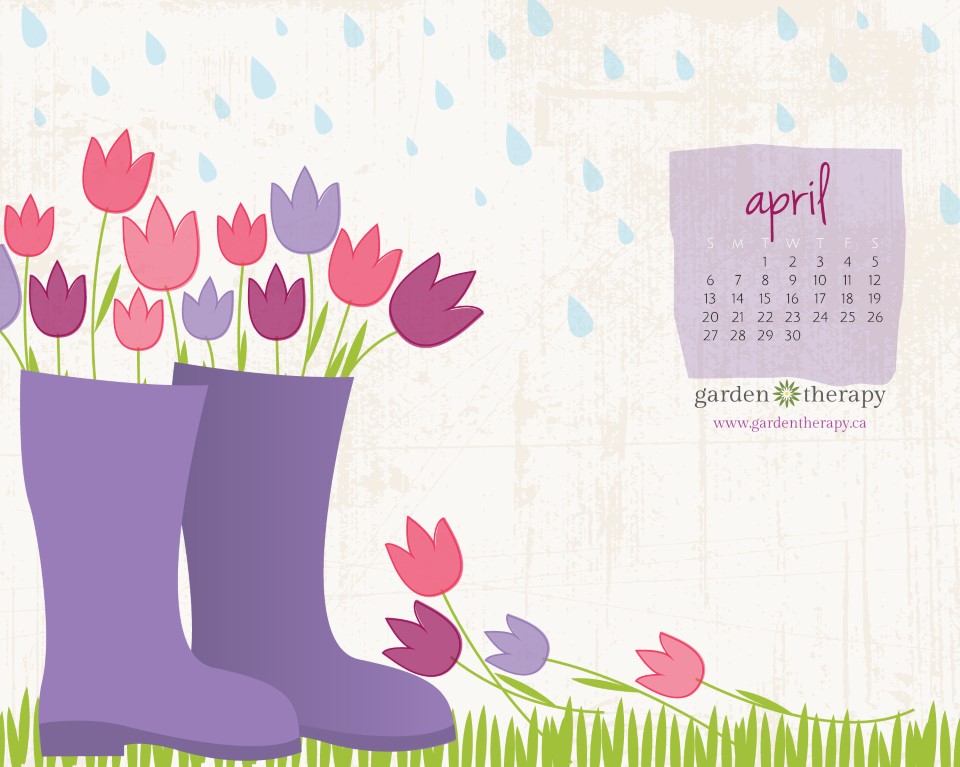 Click the links to open the calendar you want to download. The file will open in a new window that you can then save to your computer.
Garden Therapy April Showers 8×10
Garden Therapy April Showers Mobile Calendar
Garden Therapy April Showers Desktop Calendar
If you are chomping at the bit to get out there and dig, then here  are some things that will keep the rain from getting you down this April.
Garden Therapy To Do List
Start Some Seeds
There is still lots of time to start your garden from seed. Check out the Ultimate Seed Starting Guide for all the many ways to start them inside and out.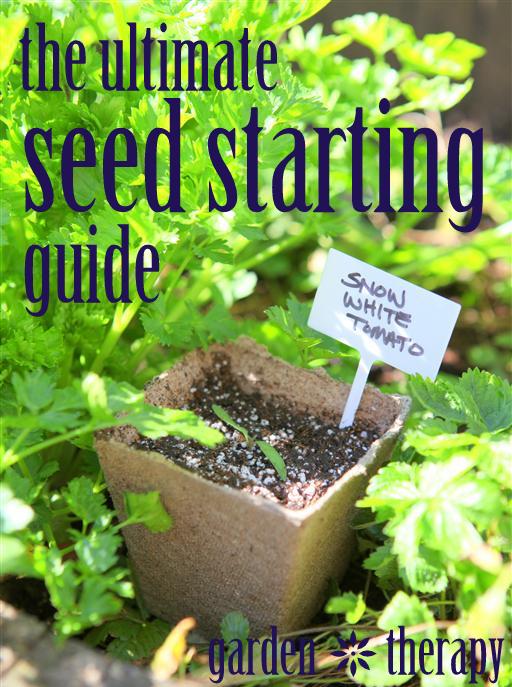 Visit a Tulip Farm
If there is a tulip farm near you, go! It's a sight to see and an excuse to pull out the camera. You will have more photo ops than you can imagine so make sure the battery is all charged up!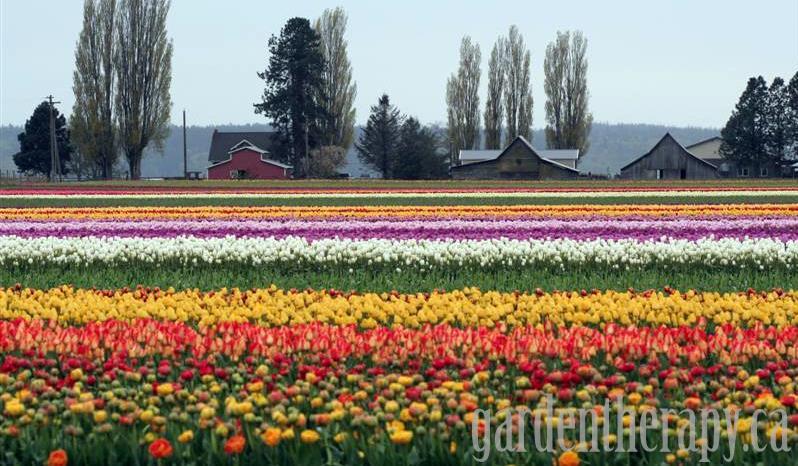 Prepare for Easter
Growing Daffodils, an Easter Basket Fairy Garden, Whole Wheat Carrot Cupcakes, and No-Calorie Easter Egg Treats are just some projects to celebrate the season. What will you do to bring Easter to the garden?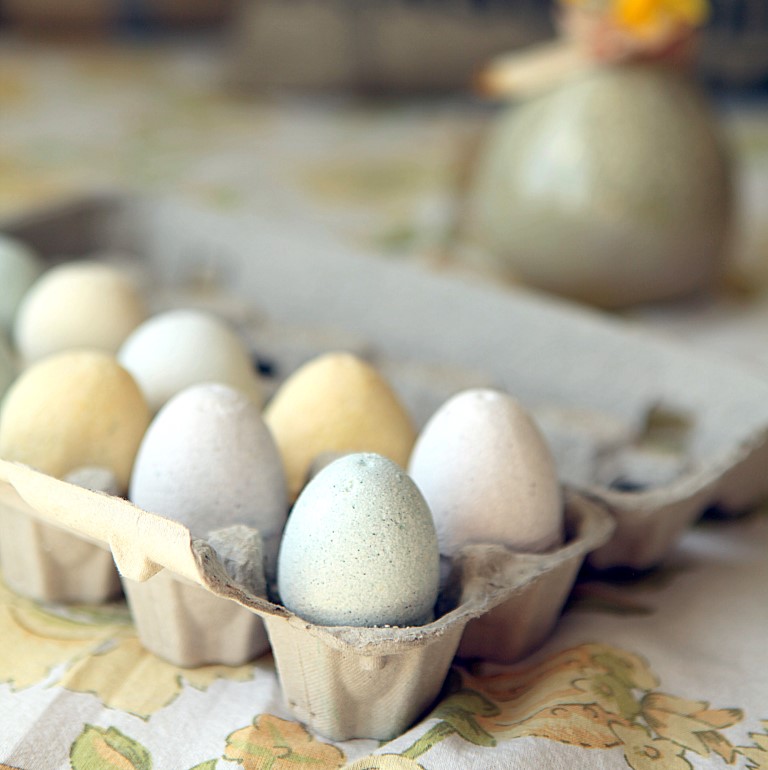 Clean Your Garden Tools
It's good practice to clean your garden tools well at least twice a year, in the spring and fall. Here are some tips on cleaning and storing your tools.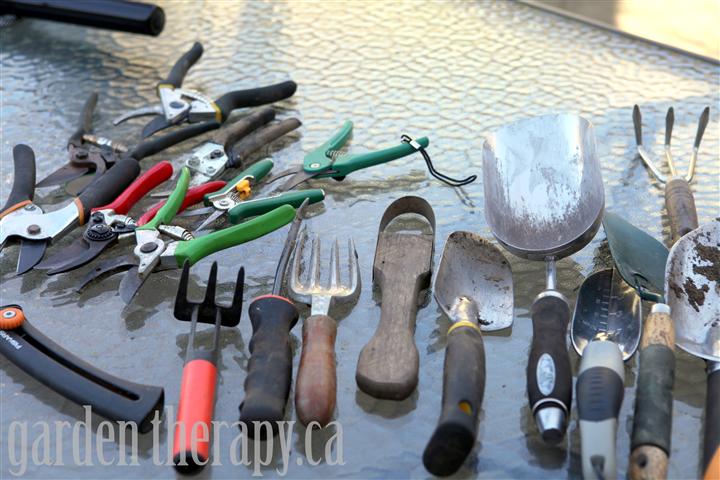 Plant Lettuce in a Wine Barrel
Start now and in no time you will be harvesting spring salads. Plant a few bunches of green onions in the lettuce bed to ward off pests and also make for easy snipping when salad time arrives.
Make a Pea Trellis
Your peas will be starting to climb soon and building a trellis for them is a great way to get kids in the garden. You can make one with twine, fashion up a bamboo lattice, or even recycle bike wheels.