How could I have so quickly forgotten in my Harvest Monday post this week about my Green Globe artichoke?! Sorry old friend, you deserve much better.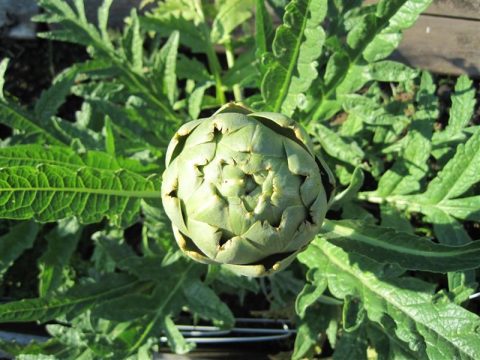 And "old friend" is certainly the appropriate term for this guy. I started 6 plants from seed in January 2009 and this year just one of the 2 remaining plants finally gave me an artichoke. I watched it for weeks, nervous that someone would take my prize from the community garden (theft is unfortunately a problem there) and just when I couldn't stand the suspense for one more second, out came the clippers and I snatched it myself.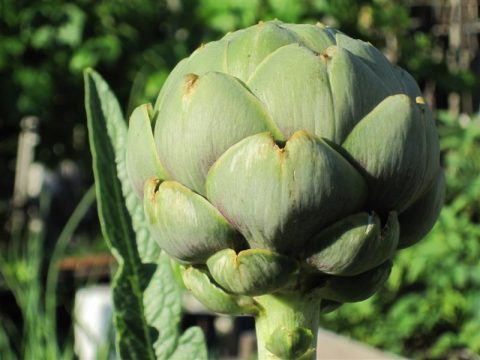 I brought my green gardening trophy inside and gave it a good rinse in the sink. Then I cooked it for about 45 minutes in a steam basket.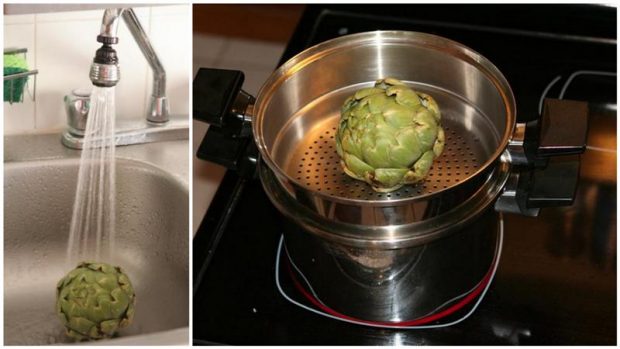 Then late on a summer evening, I enjoyed my very own artichoke with a tasty Caper Mayo Dip. To make the dip, blend 1/4 cup of mayo with 1 tbsp drained capers, 1 clove garlic, 1 tsp lemon zest and add olive oil, salt, and pepper to taste in a mini food processor. Serve immediately with prized steamed artichokes and, of course, enjoy! I did.