This July I have been harvesting all sorts of things. I wish I had the time to post weekly like so many of the others that list at Daphne's Dandelions but at least I'm getting something posted! In the beginning of July I pulled up my garlic from the community garden plot and it looked great despite the rust. I think there was definitely an effect on the size but there are still some fair sized heads there and it should last us for a few months at least.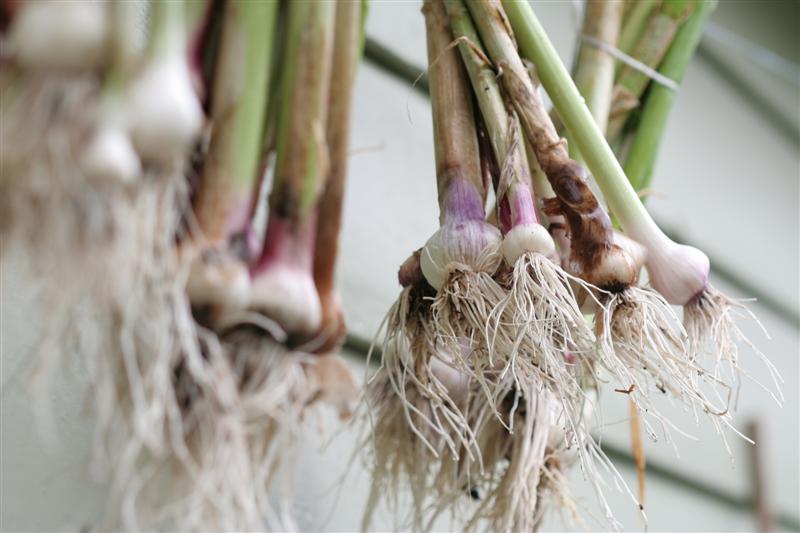 Also in the beginning of July I harvested the rest of the peas and composted the vines. It's good because I needed the room. But I did plant a bunch more Mammoth Melting Sugar snow peas at the community garden for fall.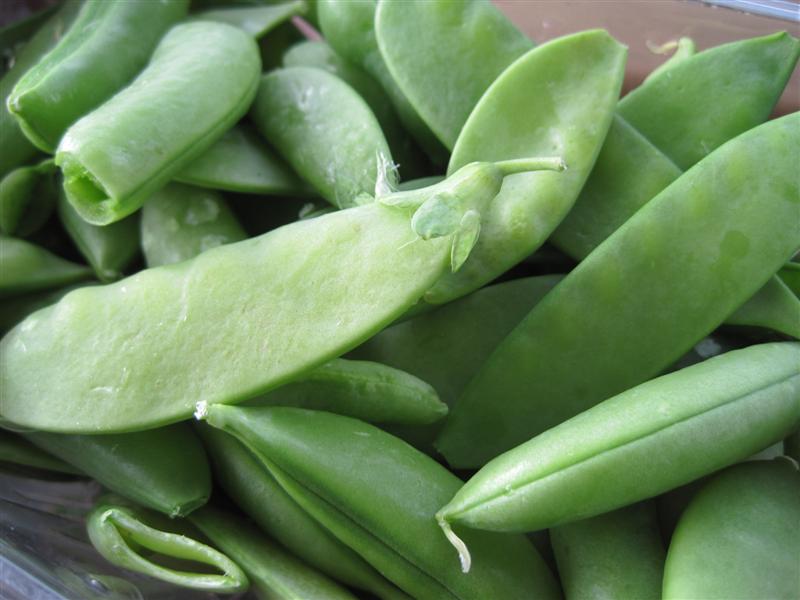 DIY VIDEOS
I harvested some kale from the garden plot as well this month as it is doing fantabulous. I have many bunches of green onions ready to eat and I harvested a head of raddichio this evening. I also had some rainbow chard from my home vegetable beds tonight and expect that I will be eating that nightly for a week or so.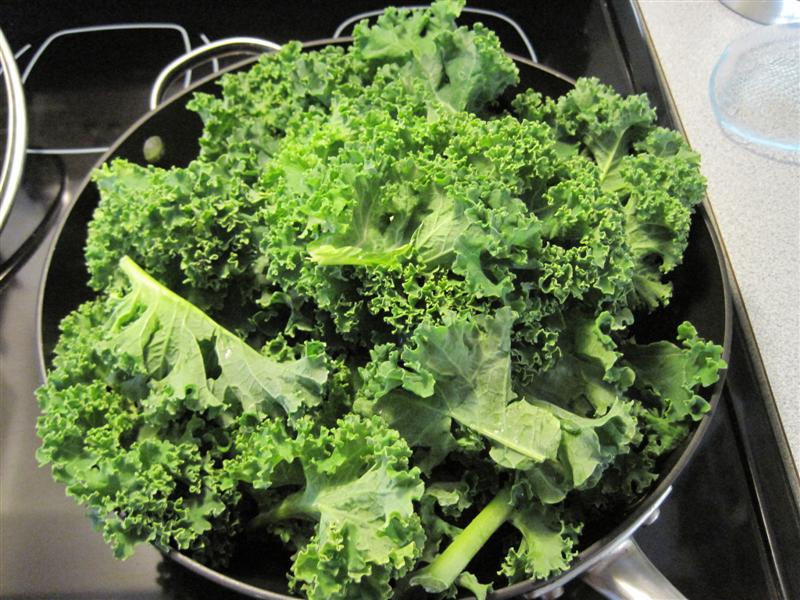 All month now I have been snacking on blueberries. I have 5 bushes located in the front potager / perennial garden and 4 of the 5 shrubs are new as of last year so really I'm only eating berries off of one. But so far it has produced more ripe berries than I can pick and eat fresh so it's just right and I still have plenty to ripen still. I eat them in salad and of course on pound cake and whipped cream. mmmmm.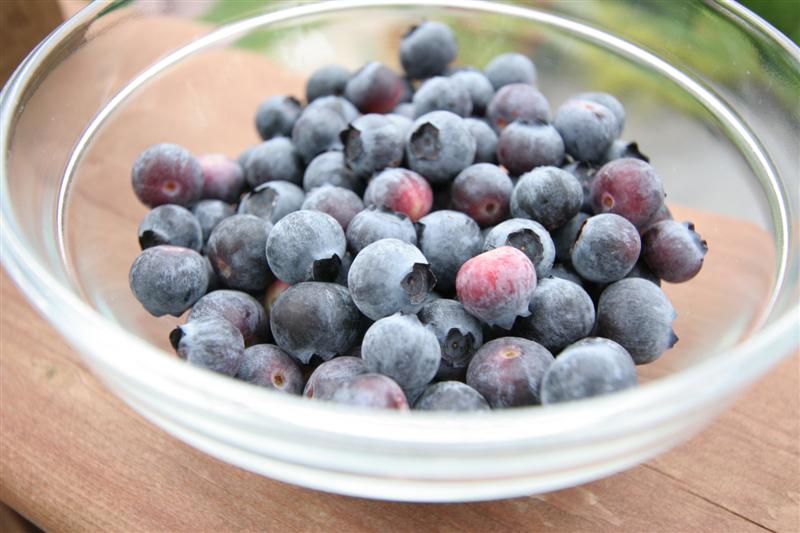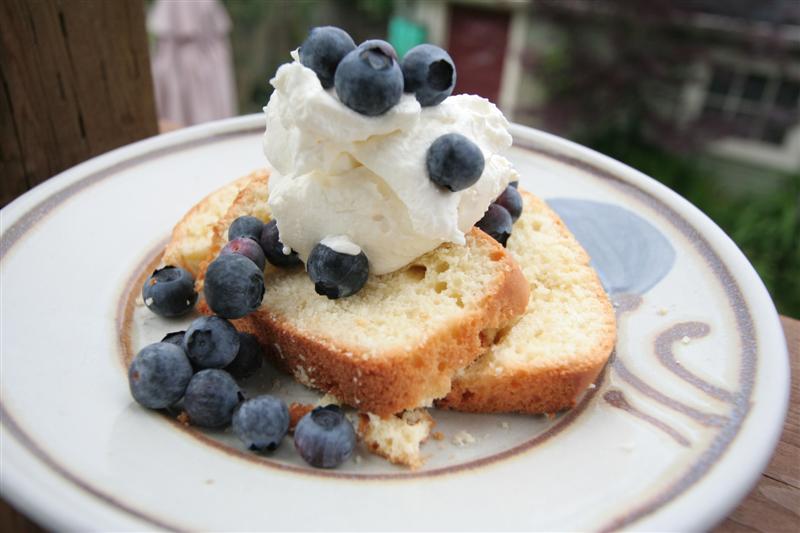 My yellow alpine strawberries are producing berries but I think that perhaps I put too many (5) plants in the small planter on my patio as they are small and turn brown and hard quickly. the leaves are yellowing a but to despite my regular watering, full sun, and fertilizing. I'd happily accept any advice on improving these plants as this is my first year growing them.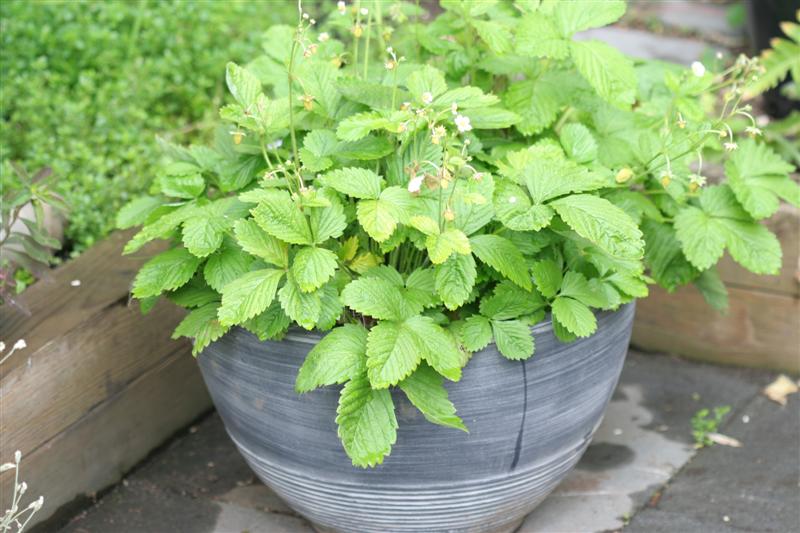 Here are 2 of the ripe ones with a red thrown in for comparison. They have a unique strawberry favour that I can only describe as strong strawberry with a hint of banana. They also have the texture of a cooked banana – some what starchy and mushy – but the texture is not off-putting, it's more "melt in your mouth".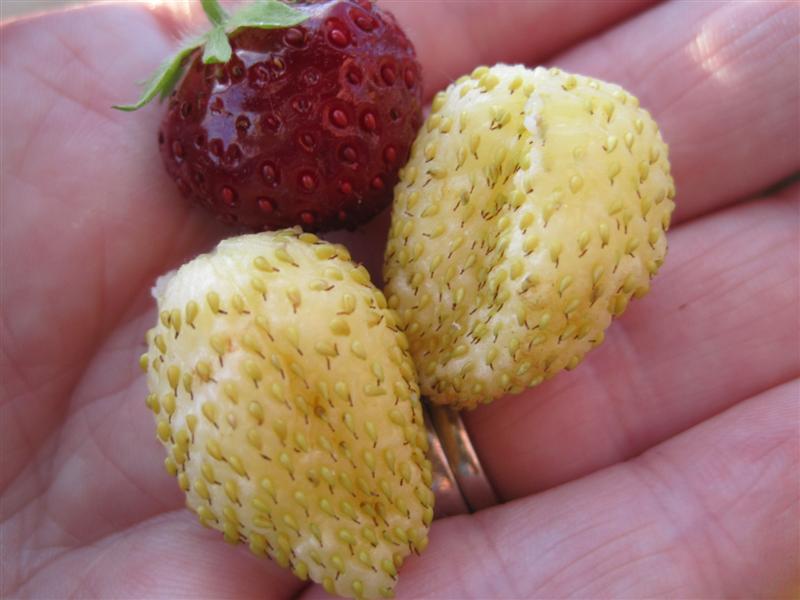 Finally – lettuce lettuce lettuce! I have been eating Super Gourmet Salad blend since March from seeds I planted in January. The heads are just now starting to bolt but I'm hoping I'll keep them going until at least August.