I just bought my Birthday Blossoms Tree in support of the Vancouver Cherry Blossom Festival. If you live in Vancouver or have visited in spring, you may have noticed the masses of pink blooms and sweet fragrance of the thousands of ornamental cherry trees that were gifted to the city by Japan in the 1930s. I have always loved this sure sign of Spring and so I was excited to learn that from now until early next year, Vancouverites can get their very own ornamental cherry tree with proceeds supporting an initiative to preserve the 36,000 cherry trees that help make our city unique and beautiful.
The Vancouver Cherry Blossom Festival and the David and Dorothy Lam Foundation are organizing this opportunity as part of Vancouver's 125th birthday celebration on April 6, 2011. You can start by reserving your tree now for only $30, but be hasty as there is a limited supply of 3,000 available for the 'Birthday Blossoms' program. Once you reserve your tree it will be available for pick up from GardenWorks next April 2011. To order your tree go to the VCBF Website where you will find there are 3 types of Ornamental Cherry trees available:
Akebono
Prunus x yedoensis 'Akebono'
The daybreak cherry is a medium sized tree with an upright spreading crown that flowers in March or April, usually following the purple-leafed plums. The shell pink to white flowers are produced abundantly. 'Akebono' is noted for its essentially rainproof flowers and freedom from disease. Autumn colour is pumpkin orange.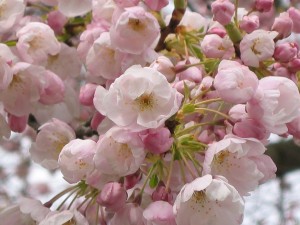 DIY VIDEOS
Kanzan
Prunus Sato Zakura Group 'Kanzan'
'Kanzan' is a fast growing cherry with a large, upright spreading crown. The huge, double pink flowers are produced in incredible profusion in late April or May. The leaves emerge bronze green at the same time as the flower buds open. One of the Sato Zakura (village cherries) in cultivation in Japan since the 17th century. Autumn colour is yellow to orange.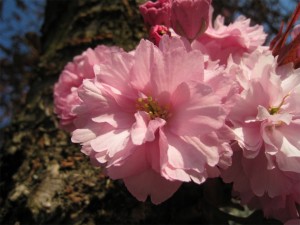 Pendula
Prunus pendula 'Yae-beni-shidare'
'Yae-beni-shidare' is a double-flowered form of the Japanese Ito-zakura (thread cherry), with flowers in March or April that resemble, as they open, tiny, pendulous pink roses. The habit of this tree is more umbrella-like than many other weeping cultivars and is easily recognized by the long lasting, soft pink, inflated blooms and small stature. Also known as Prunus x subhirtella 'Pleno-rosea'. Autumn colour is yellow, orange and red.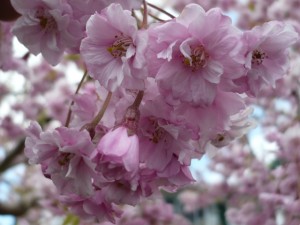 Linda Poole, the Festival's Director, says: "The festival is aware of the life cycle of many of the cherry trees gifted by Japan in the early 1930s and feels it is our responsibility to plant now for the next generation. This year our new 'Birthday Blossoms' initiative is a gift that doesn't stop giving, because every spring we are showered with the soft pink beauty of cherry blossom petals. People are helping the environment too by planting a cherry tree. This event promotes both beauty and sustainability".
In addition to 'Birthday Blossoms', there are a number of ways to celebrate. The 2010 Haiku Invitationalencourages both budding and seasoned poets to honour our awe-inspiring cherry trees by writing a haiku on the theme of cherry blossoms. Call for entries is now open today, with the deadline being 31st May, 2010. Winners will be announced in Fall and the top five poems will be featured on TransLink transportation throughout Metro Vancouver (for more information, please visit www.vcbf.ca/haiku/haiku-invitational-2010).
The grand finale is Bike the Blossomson April 17th, which celebrates its third year of providing a breathtaking tour of Vancouver by bike from Vanier Park to Commercial Drive, allowing cyclists to experience all of city's unique areas; cultural, seasonal and urban. The length of the route will also be a celebration of the city and culture with music, performers and light refreshments. Register with the Vancouver Area Cycling Coalition at www.greatrides.ca