Cotton flour sack tea towels are my absolute favorite in the kitchen but they need a bit of pizzazz too. With the help of some fabric paint and a lino block or stamp, this simple project adds some sunshine to kitchen chores. For this weekend's project, grab some materials and make some of your own. WARNING: printing is addictive. Soon you will be doing napkins, placemats, table cloths, curtains, clothing….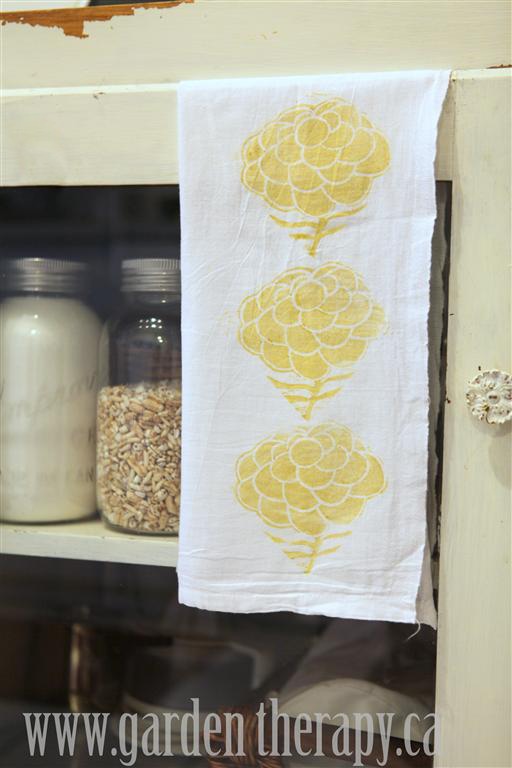 Materials:
Flour sack tea towels (ironed)
Paint roller / brushes
Linoleum block or rubber stamp
Old towel and large plastic bag (freezer bags are good, plastic shipping envelope used here)
Paint tray (top of a salad box used here)
Iron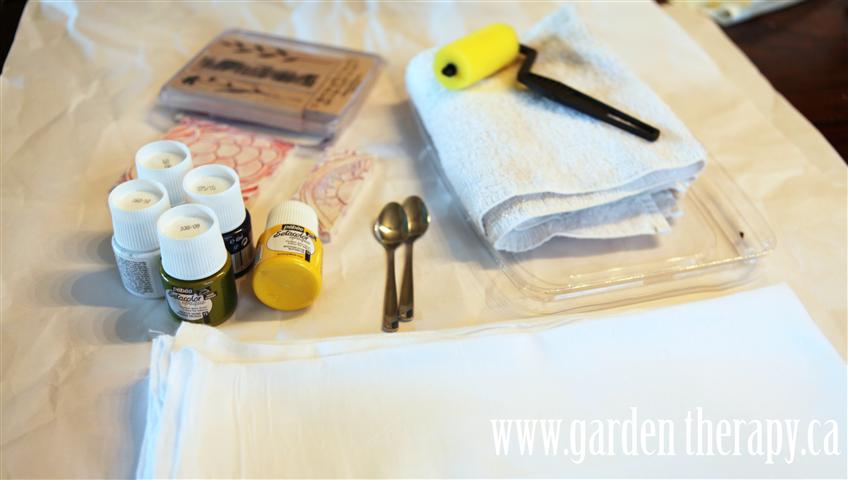 Directions:
1. Mix up your paint colour using fabric paints which are intended to heat set to withstand washing and use. Roll jus
t a wee bit of paint onto your stamp or block. A little goes a long, long way but too much paint will make your print gloopy (i.e.: bleed outside of your intended design).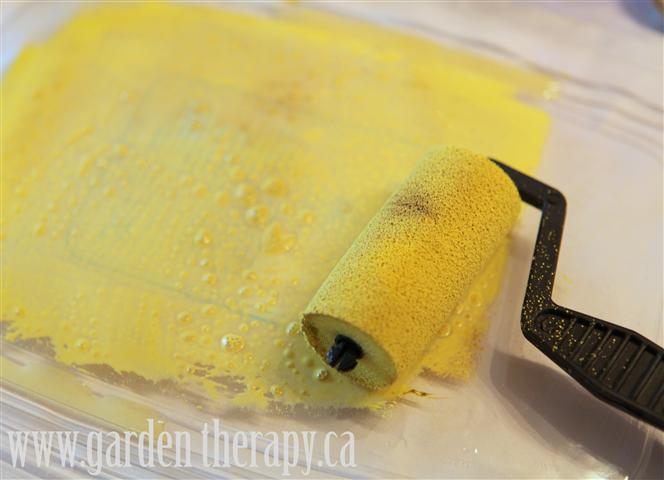 2. Set up your printing area by folding the old towel over a few times and covering it with the plastic bag. This is so there is a bit of give below the fabric you will be stamping, ensuring a nice even transfer.
3. On a piece of paper or some scrap fabric, do a test print on your bag/towel block to ensure you get the color and the amount of paint needed right. I didn't like the double stem on my original design so I adjusted the top before printing the fabric. Like the results? Then on to the next step.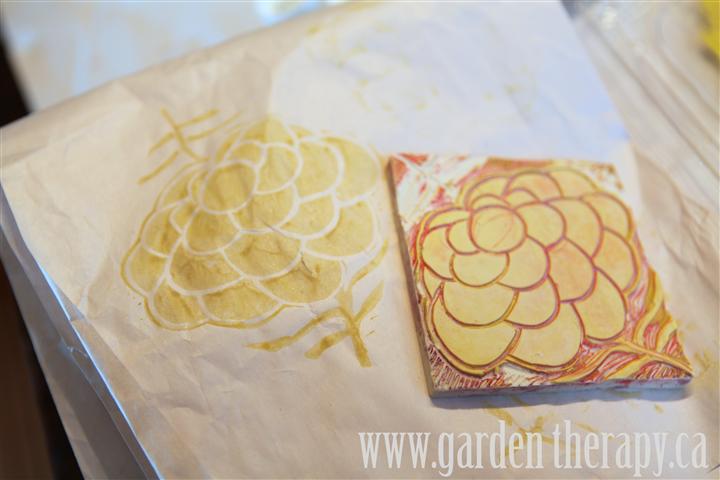 4. Time to print your fabric! Stamp it like you did the paper and set aside to dry.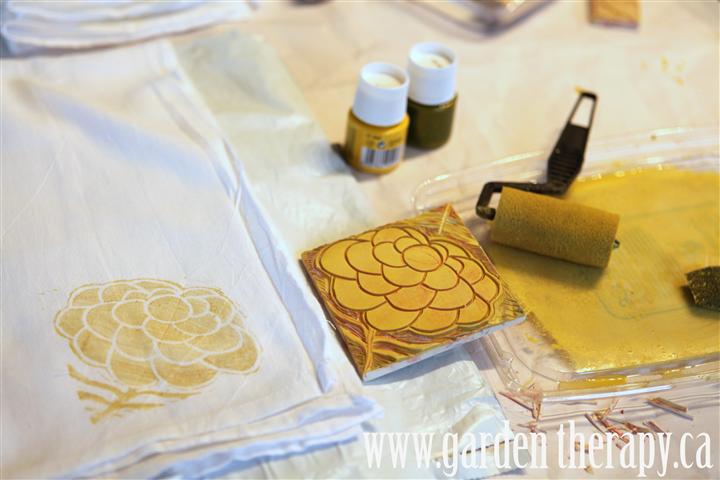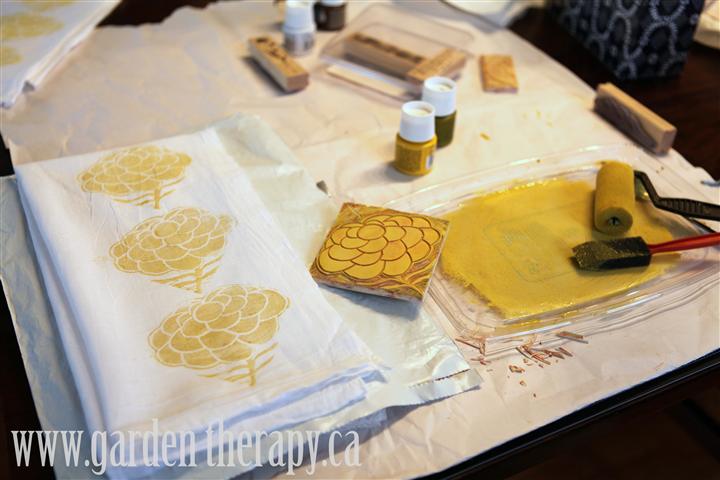 5. The final step is to heat set your beautiful creations with a dry iron for about 5-10 minutes. Once that's done, your tea towel can be used, washed, and dried.
Here is the final design from the linoleum block that I carved (which by the way is also addictive!):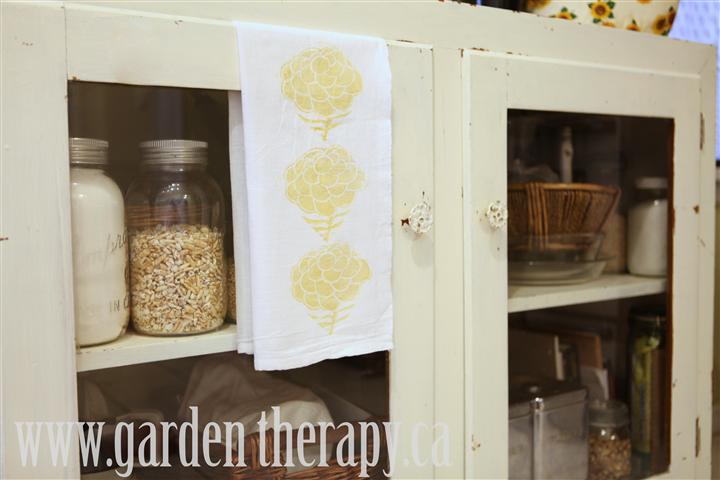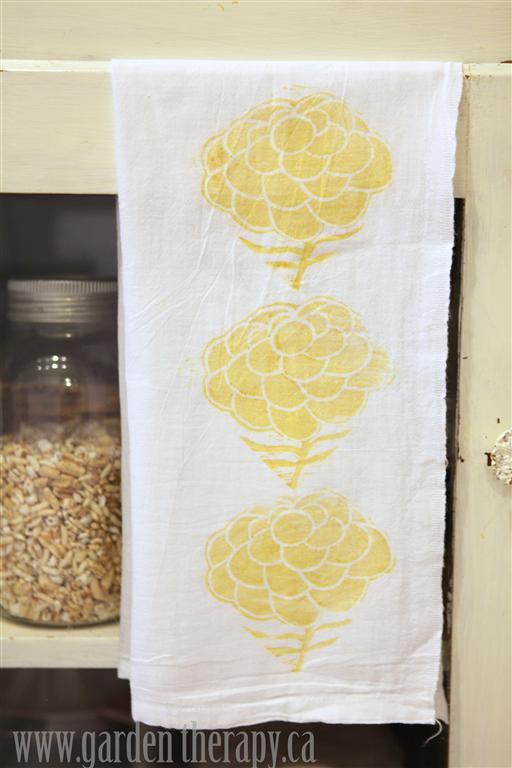 And here is the result from a rubber stamp: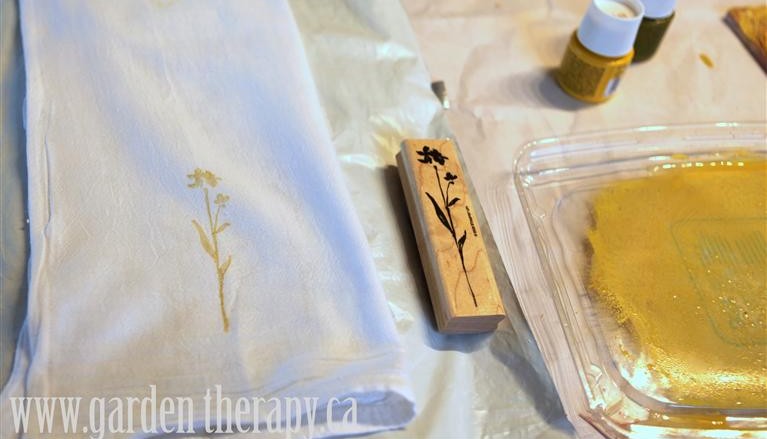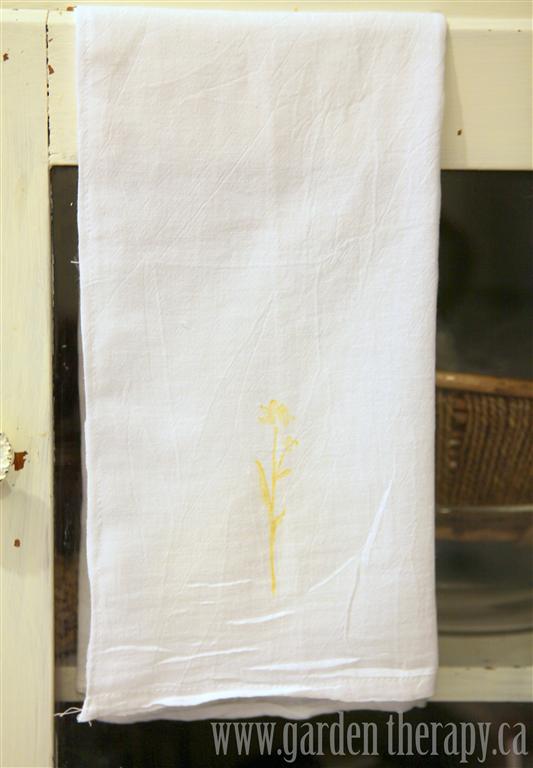 The sunny yellow color is very much a theme for January. Despite the weather being grey, there is something about a new year / optimism / yellow that connects for me. Also
Citrus Celebration
 has been a theme now that we have so many amazing citrus fruits in season.