Spotted: Blooming Artichokes
If artichokes usually come in a can or jar in your house, then are you ever missing out. These mammoth tender perennials put on quite a show in the garden. They start with loads of serrated edge leaves in a beautiful silvery grey-green that will quickly fill up a back border. When the green globes grow they produce the meaty leaves and tender choke that we so love to chow down on (particularly when it's a steamed artichoke with caper mayo dip).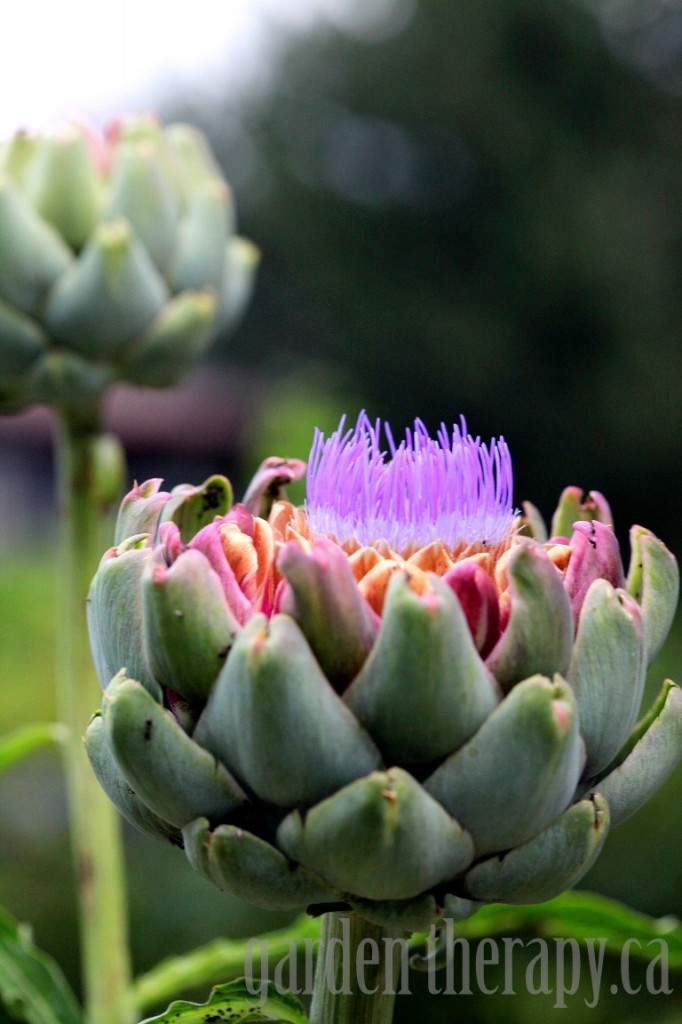 If you happen to miss the harvest, then you will still get a treat. The globe will open to a bright purple flower that will continue to add drama to the garden. Even if you only have a small space, this multi-tasking veggie is a great addition if you can grow it in your climate.