I've cleaned off my blueberry bushes at home and like a shark with the taste of blood I needed MORE. Blueberries are best in season (what isn't?) but they also freeze really well. They thaw a bit mushy, but are still perfect for smoothies, baking, compote or simply on plain yogurt. I found an organic farm in Richmond that had the big, sweet, Blue Crop variety for a mere $1.50/lb. It was near the river where I went blackberry picking and they had a cool old homemade machine they used to pick through the berries (which I found strangely endearing).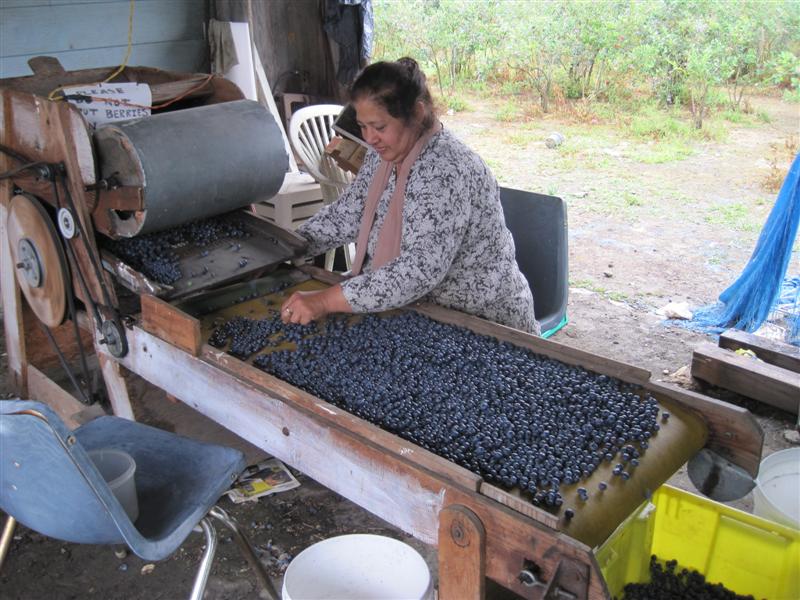 While most of the 40 lbs of berries I bought were simply washed and zipped up in freezer bags for the rest of the year, I did find time to convert my old fav, the Plum Torte, into a Blueberry Lime Torte.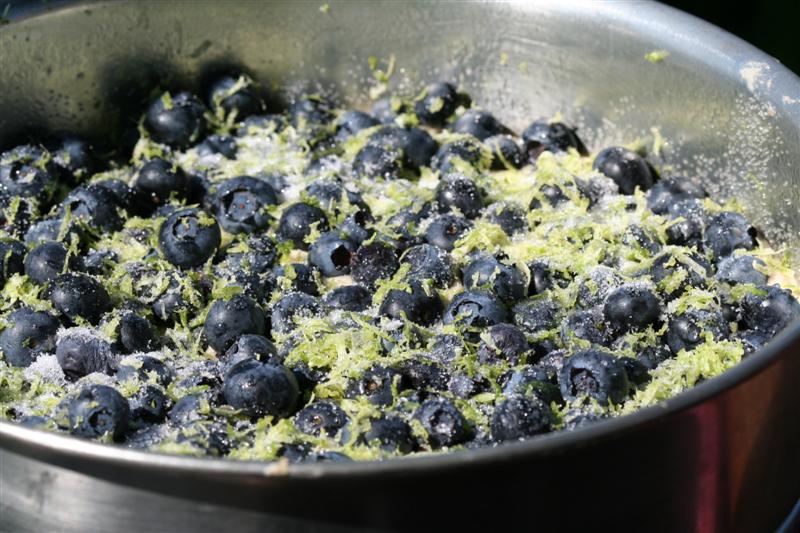 To make, follow the recipe instructions for the Plum Torte here and simply swap blueberries for plums and add the juice and zest of one lime.