Book Giveaway: 50 Beautiful Deer-Resistant Plants
If you missed the giveaway on the Timber Press blog for Ruth Rogers Clausen's new book, 50 Beautiful Deer-Resistant Plants: The Prettiest Annuals, Perennials, Bulbs, and Shrubs that Deer Don't Eat
, you'll be happy to know we are holding another one this week for the readers of Garden Therapy.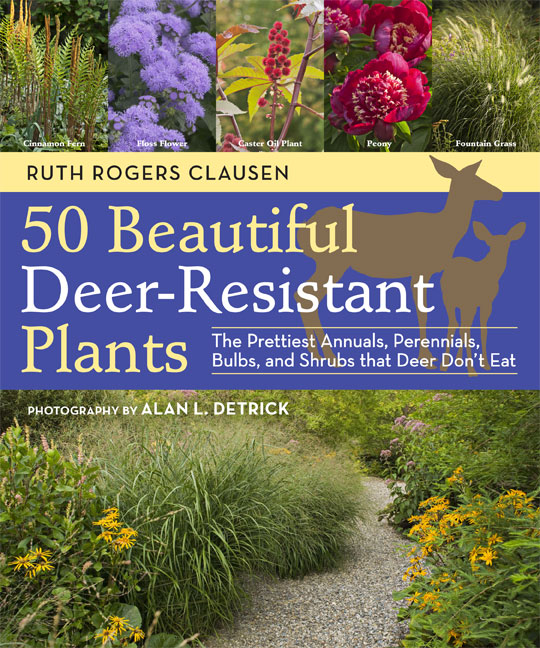 50 Beautiful Deer-Resistant Plants makes keeping deer away as simple as choosing the appropriate plant. Instead of the typical barriers and fencing, expert plantswoman Ruth Rogers Clausen has chosen the 50 most beautiful (and least palatable) annuals, bulbs, ferns, grasses, herbs, perennials, and shrubs.
For your chance to win:
Post this contest to Twitter or Facebook and then leave a comment here letting us know that you did.
Receive a bonus entry for "liking" the Garden Therapy Facebook Page.
The winner will be chosen at random next Thursday, August 25, 2011.  Good luck!