Looking for a gift idea for that special someone? The answer is right in your kitchen! Sugar & Spice: Handmade Gifts from the Kitchen is a comprehensive idea book that includes over 40 simple handmade gifts to cook up and give away.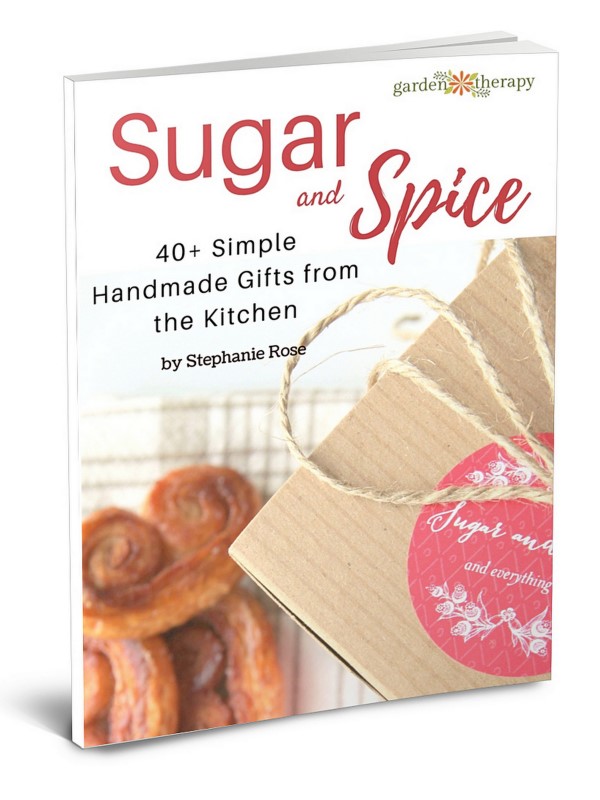 This eBook is delivered in PDF format securely through Gumroad, an eBook publishing site. You will get an email with a link to download your book on the release date and you can then instantly read it on your computer, smart phone, or tablet. You will need Adobe Reader to view it on your computer, which you can download for free here if you don't have it yet. If you choose to, you can also print the book and keep it as a hard copy, although the links in the book can only be accessed through the digital copy (so hang onto that!).
Buy Sugar & Spice: Handmade Gifts from the Kitchen eBook here:
Chapter 1: Herbs & Spices
Italian Bread Dip Mix
Rosemary Lemon Sea Salt
Herb Infused Vinegar
5-Bean Vegetarian Soup Mix In A Jar
Sweet & Salty Pumpkin Rosemary Seeds
Walnut Garlic Scape Pesto
Easy Infused Sugar Recipes
Raw Energy Boost
Beer Bottle Bbq Spice Rub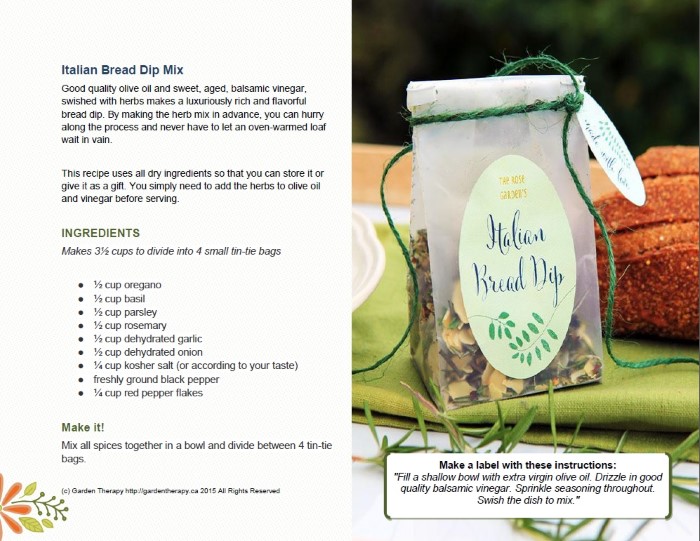 Chapter 2: Love in a Mason jar
Stupendously Simple Blackberry Jam
Strawberry Freezer Jam
Peach Brandy Preserves
Blood Orange & Raspberry Marmalade
Caramelized Balsamic Figs
Pumpkin Butter
Olive and Fig Tapanade
Caramel Apple Dippers
Bourbon Cranberry Sauce
Orange Ginger Cranberry Sauce
Roasted Heirloom Tomato Pizza Sauce
Homemade Muffuletta Spread
Tarragon Pickled Beets
Pickled Golden Beets    
Chapter 3: Sips
Wildberry Soda Syrup
Ginger-Mint Lemonade
Meyer Lemon Limoncello
Berry Infused Vodka Recipe
Homemade Infused Vodka Cocktail Recipes
Chapter 4: Oven-Baked Goodness
Cinnamon Palmiers
Pumpkin Apple Bread
Sweet Compound Butter
Homemade Spiced Pecans
Puff Pastry Lollipops
Squirrely Dog Cookies
Sweet Potato Dog Cookies
Chapter 5: 'Tis the Season
Pumpkin Spice Palmiers
Homemade Granola with Cranberries and Pecans
Christmas Morning Pancake Mix
Homemade Simmering Spices
Reindeer Beer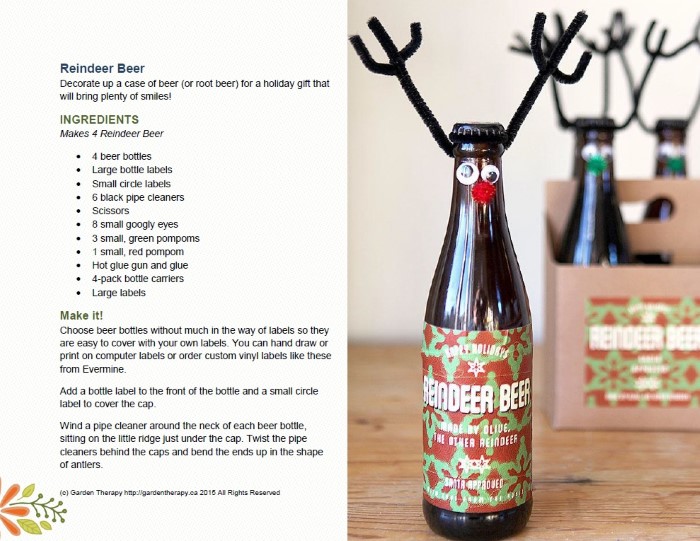 Whether you're looking for housewarming, holiday, teacher, birthday, hostess, or other gift, there is sure to be an idea that resonates for you and is perfect for your lucky recipient(s)!

Pin it!