Great news! The link to download our GORGEOUS Herb Crafting eBook was just emailed to you.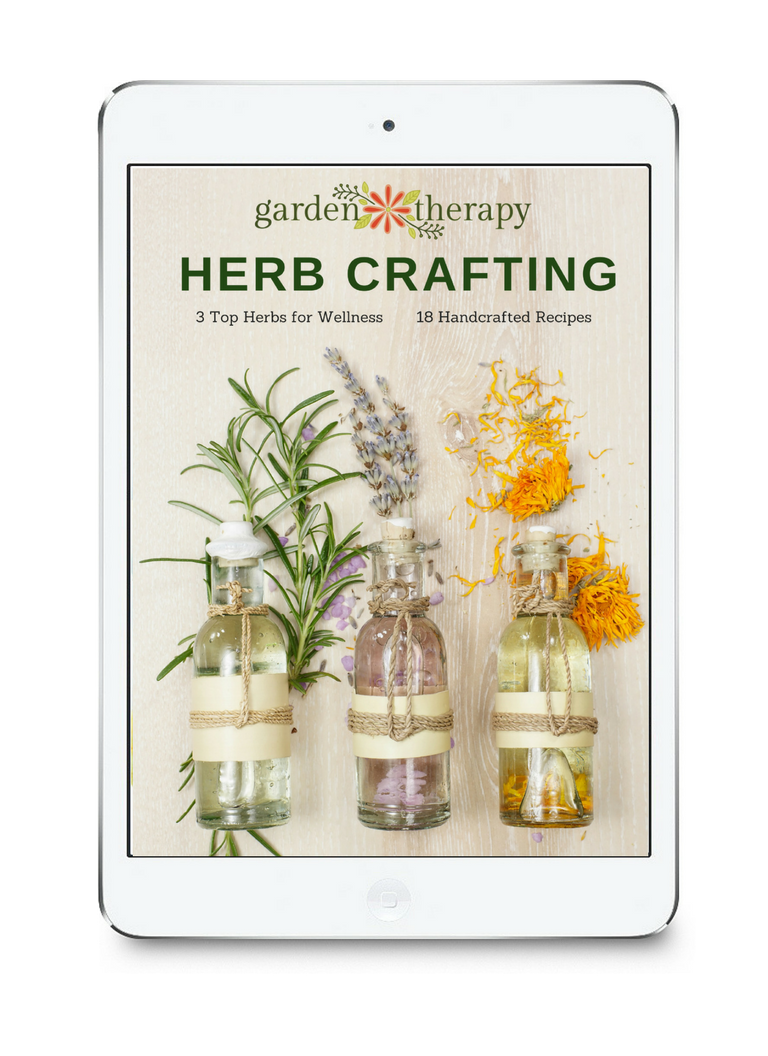 This eBook has a detailed profile on three of my FAVORITE healing herbs (can you guess what they are?) and 18 recipes for crafting with them.
You'll also receive What's in Season, a weekly selection of handpicked gardening ideas, crafts, recipes, and projects for each and every season throughout the year. Yup, even winter. AND you will have access to special content you can't find anywhere else.
There is just one step left…
Head over to your inbox and have a look for the confirmation email.
If you don't see the email within a few minutes, please check your spam/junk folder. If you use Gmail, check your other inbox tabs, it may have been delivered to a different folder, like "Promotions." If that happens, make sure you get Garden Therapy emails by Adding [email protected] to your address book AND manually moving the emails into your primary inbox tab in Gmail (do this by dragging the email to the primary inbox tab. If a box pops up and asks if you want it to do this automatically in the future… hit YES!)
Note: If the email doesn't arrive, you may have already downloaded the eBook, so search "Herb Crafting" in your email and download folders to find it. 
While you are waiting, you can always browse Garden Therapy for other HANDMADE and GREEN LIVING projects.
or