Bring on the Herbs
The current state of my herb garden is sad.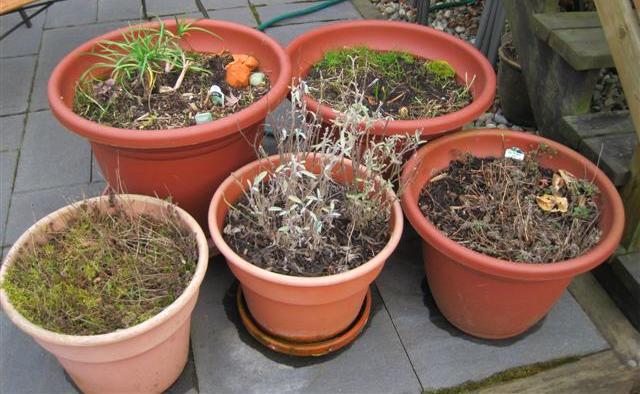 A collection of pots in which I have overgrown, root-bound sage, oregano, nodding onion, anise, mint, rosemary, and wild arugula.  I usually tuck in some green onions, parsley, lettuces, and basil or cilantro (although the latter two don't really tolerate the limited sun).
This year I plan to dig up the whole thing, give it some yummy compost and start some new seeds.  My thoughts are to plant the usual suspects:
sage
nodding onion
hot n' spicy oregano
anise
mojito mint
wild arugula
rosemary
and a few new ones:
So what do YOU think…are there any more herbs that I should be growing?  Herbs that do well in containers and part sun are best and I'd love anything that inspires new recipes.  Feedback from those amazing minds out there will only serve to make this years herb garden more luscious than last year.