This ceramic berry basket cost about the same as the ones at Anthropologie or Williams-Sonoma, but since it can be personalized at a paint your own pottery shop, it also includes an afternoon of fun.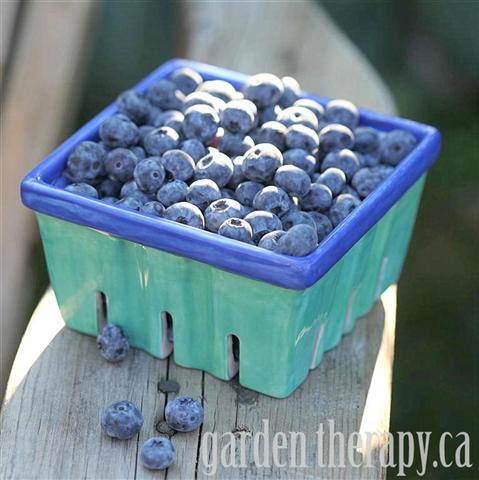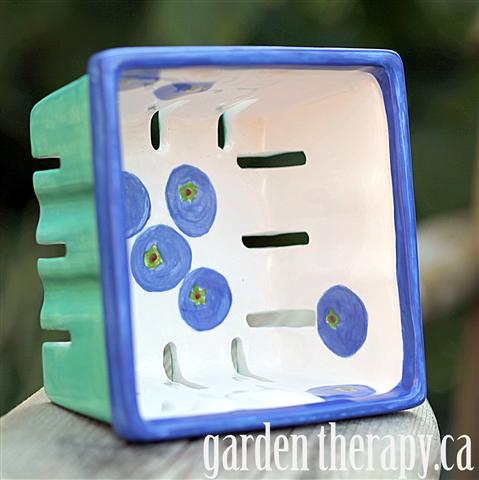 I fell in love with these ceramic Farmer's Market baskets from Anthropologie. Not only are they a great way to display berries they make a great place to stash seed packets, homemade jam, cookies, or other goodies for housewarming gifts.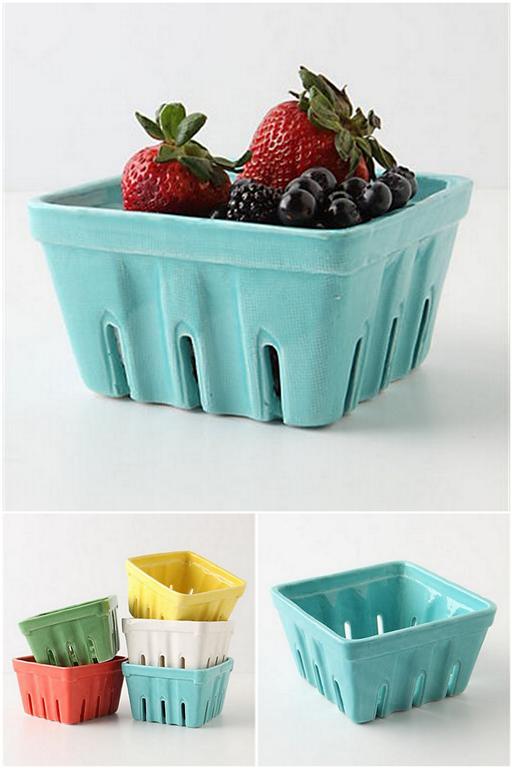 The outside of my painted creation looks similar to the inspiration ones, but large blueberries adorn the inside.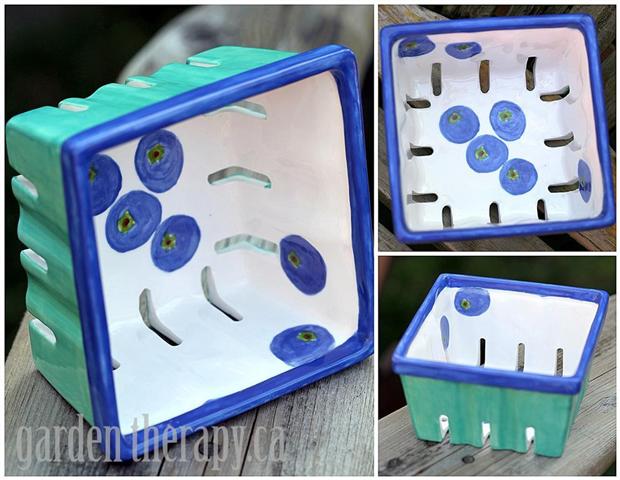 With blueberry bushes produce like mad right now, it seems to be the perfect dish for storing homegrown blueberries.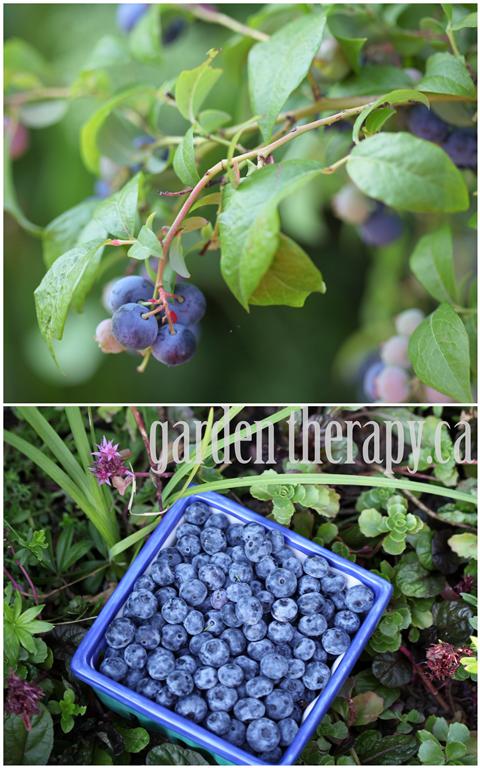 For this weekend's project, why not head out with friends or family and paint your own masterpiece? A funky vase to hold cut flowers, a plate to serve garden figs and homemade jam, or a bowl to hold freshly picked salad greens are all ways to bring the garden to the table.