Tonight the mosquitoes have decided that it's time for a feast and, not one to give up a fight, I made citronella CANdles this year to keep those buggers away.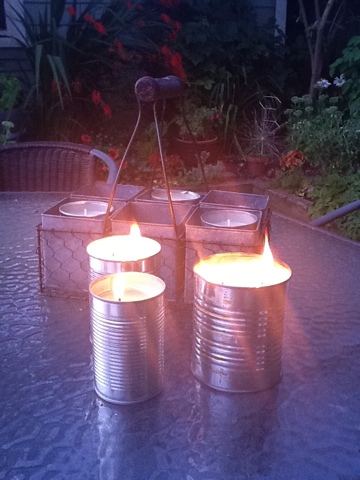 DIY: This easy project can be simply done in an hour if you have some cans, some wax (old candle nubs will do just fine), and some citronella oil. The most difficult part is finding the right wick for your wax. There is a science to this, so it is best to visit your local candle or craft store and ask for the right combination for proper melting. I like a large pool of wax and a good amount of citronella aroma so in the larger cans I added 2 or 3 wicks.
So far it is working perfectly. Enjoying the garden in the evening without swatting those pests away is a lovely thing.