Citrus is a group of scents that I just can not get enough of these days. I still make up this Mango Citrus Body Butter recipe and I have a whipped version that I will share with you one day soon. Until then, I was sent a group of cleansing products from Citrus Clear and have been using them for a few weeks now.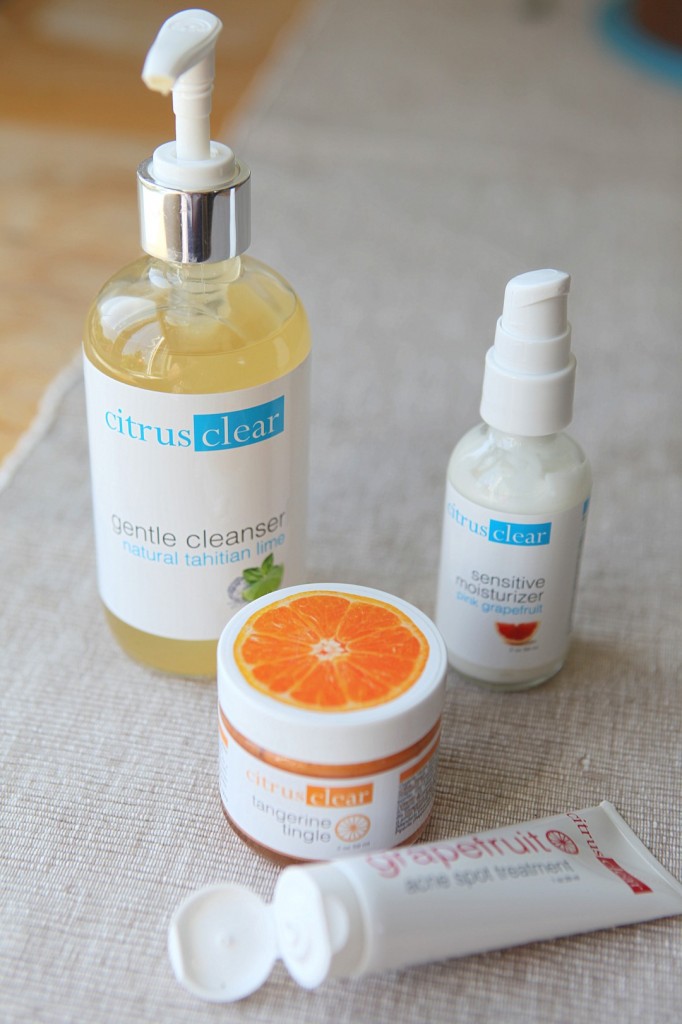 And you too could get a cleansing package from Citrus Clear! Check out the instructions at the end of the post for how to win one of three gift packs!
Citrus Clear is a natural and holistic treatment for acne, sensitive skin, and all skin types. I choose to receive the sensitive skin products because I have clear skin, but very sensitive clear skin. The thought at first of using citrus on my face scared the hoot out of me as I remembered ill advice in my childhood that rubbing lemons on your skin would remove freckles. I hated my freckles then, but not as much as the burning sensation and redness that resulted – yikes! Luckily I now embrace my spots, love them even, yet I still carry the emotional scars of rubbing citrus on my face.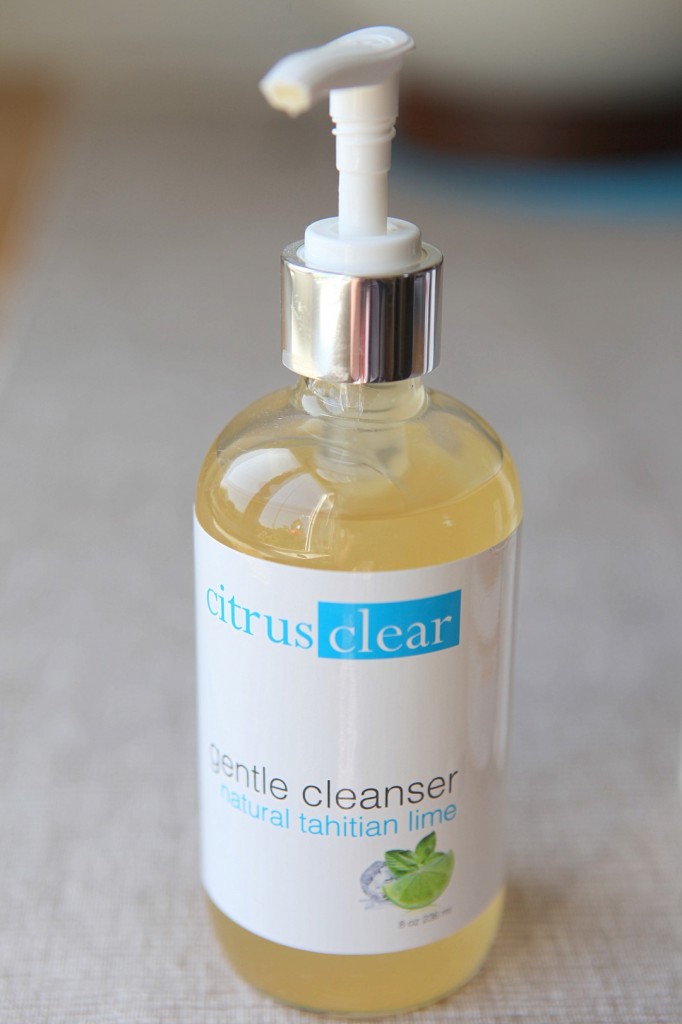 Never fear, the Sensitive Face Wash in yummy Tahitian Lime is as gentle as they say it is. It's lovely and thick (I hate watered down cleansers!) and it does a great job of gently cleaning my face after a day of sweating into the soil. It didn't, however, remove any of my mascara. I still had to use my trusty eye makeup remover for that job.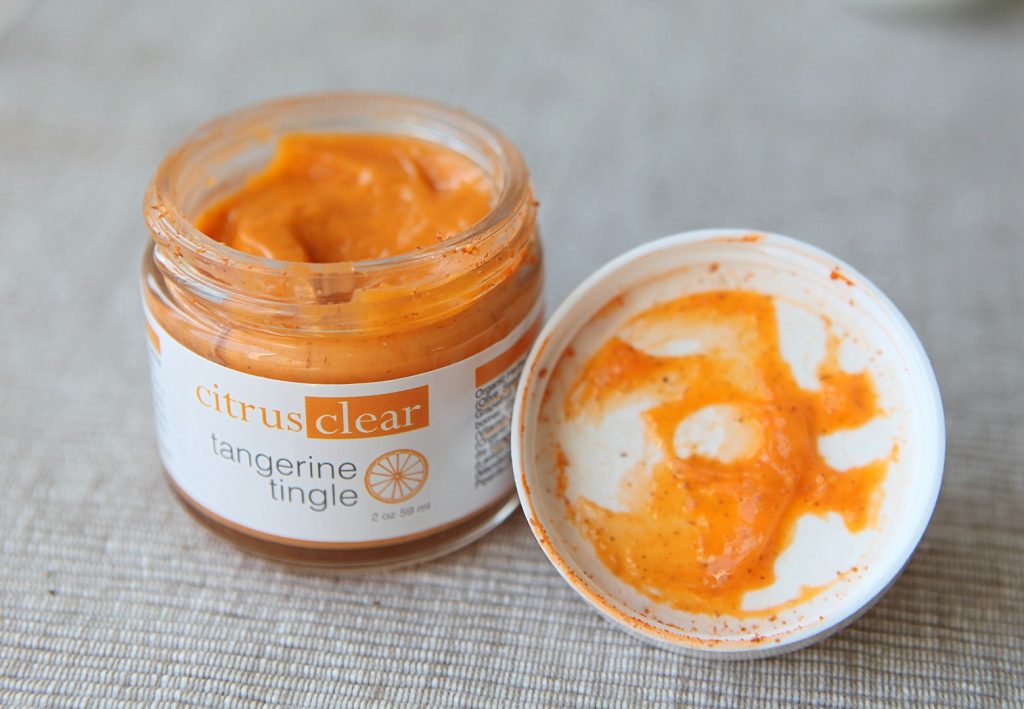 I followed up the cleaner with the Tangerine Tingle face scrub. Now this I really love. It didn't burn or hurt my sensitive skin, but had a nice grit to remove dead cells. You can also use it as a face mask which I did in the bath a few times. Again, nice smell and left my skin soft and clean.  So I thought, "Hey this Tangerine Tingle would make my feet feel amazing" and so I slathered it on my dirty achy feet and gave them a good scrub. It wasn't as effective at smoothing as it was on my face, but me feet did feel pretty darn good afterwards.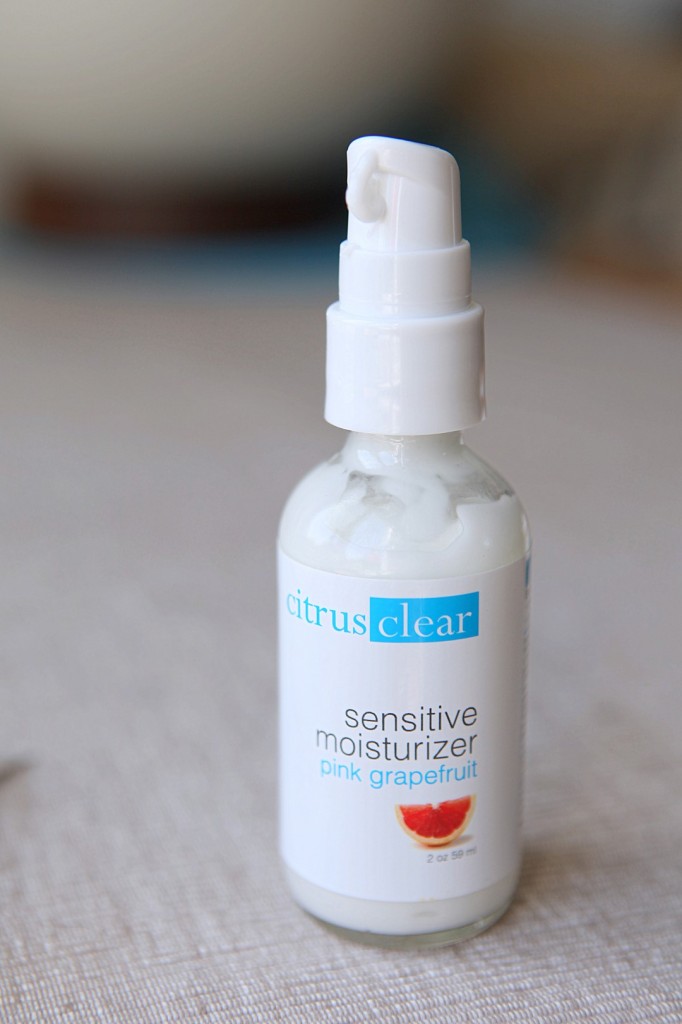 The next step was to moisturize with the Sensitive Moisturizer in Pink Grapefruit. Again, nice smell and feel to the lotion. The pump has an itty bitty hole so I only applied a little. A few minutes later my skin was tightening and drying up, so I applied another dose. That seemed to do the trick. Each day that I use it, I find that I have to apply it twice, to get enough moisturizing for my super dry skin. That being said, my skin is clean, clear, and super soft after using it twice a day now for 2 weeks.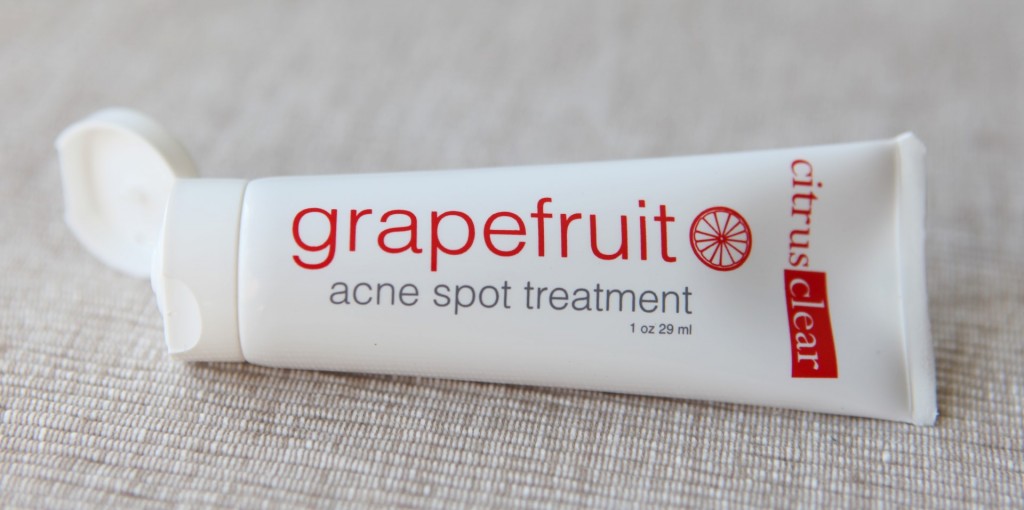 Citrus Clear also sent me a Grapefruit Acne Spot Treatment but I haven't had one spot to try it on with this cleansing routine.
Citrus Clear is committed to providing all-natural acne skin products, and also has a whole line for acne treatment. The sensitive skin products are meant to maintain clear skin and I can confirm that was the case for me. I also liked the scents and quality of the products. I especially liked the feel of the glass bottles. All in all I would recommend them for sensitive skin.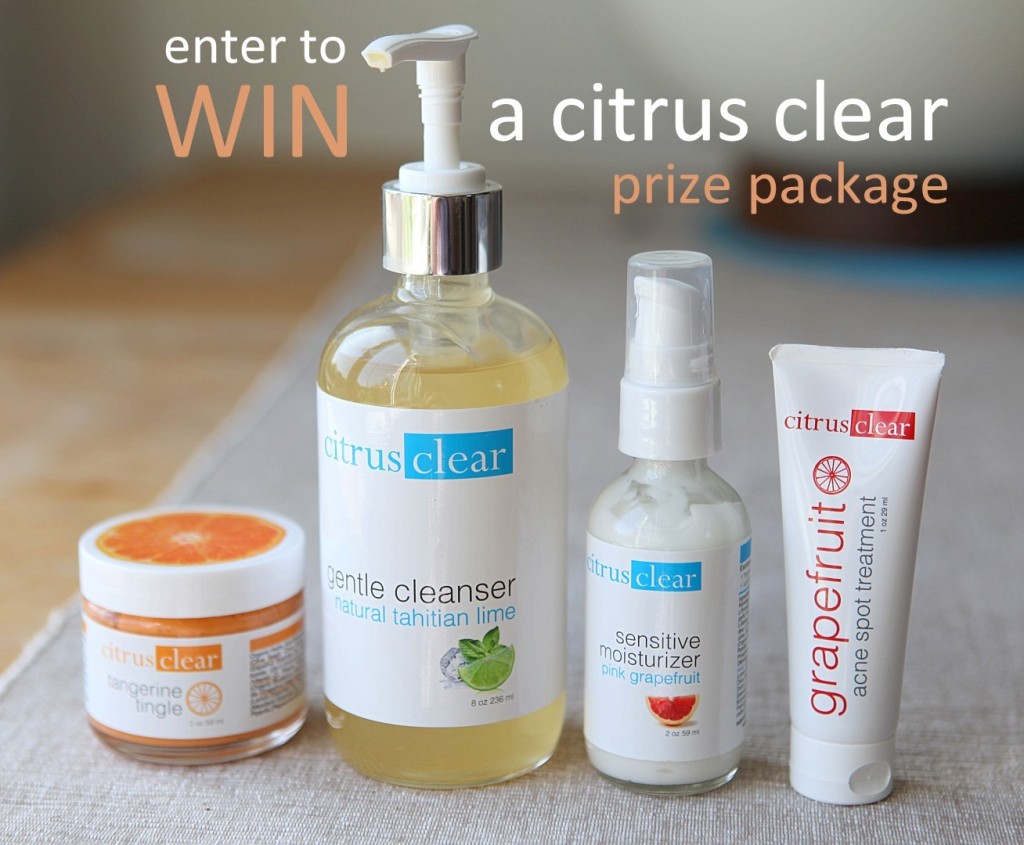 Now if you want to win a gift pack from Citrus Clear here is your chance! We are giving away a prize package for either the Sensitive Facial Kit or the Acne Treatment Kit which you will get to choose when you win.   Contest open to all residents from Canada and the US.
Thank you for all the entries. Our winner is Kelly Malone!