Welcome friends! Thank you for attending my seminar on Crafting in the Garden. I hope that you enjoyed it and you were left with an interest for more crafting. I've created this resources page just for you!
Before I list all of the projects shown in the presentation, I would love to have you sign up for our newsletter.
Just as produce tastes best when it's growing fresh and local, gardening and craft ideas are better when they are in season! Sign up for What's in Season, the Garden Therapy weekly newsletter and we will handpick fresh ideas and deliver them directly to your email inbox. Or select the RSS update option to get new blog posts sent to you by email.
Now on to the Crafting in the Garden Projects!
During the seminar, I talked about many craft projects that I created for my book, Garden Made: A Year of Seasonal Projects to Beautify Your Garden and Your Life. If you picked up a copy after the talk, THANK YOU! I hope that you enjoy it! If you still need a copy or want to give one as a gift, you can read more about Garden Made here and get one here.
The projects featured can be found on these pages:
Felted Acorn Magnets p. 100
Painted Mason Jar  Tulip Vases p. 28
Harvesting English Lavender p. 69
Christmas Tree Ornaments p. 162
Autumn Harvest Wreath p. 108
Hanging Candle Planter p. 156
A Very Merry Holly and Laurel Wreath p. 149
Rhubarb Leaf for the Birds p. 41
Modern Concrete Planters p. 66
Four Elements Candle Trough p. 63
Mason Jar Solar Lanterns p. 72
Trash-to-Treasure Solar Chandelier p. 80
Vintage High Chair Swing p. 84
Saving Heirloom Tomato Seeds p. 96
Jack-o'-Planterns p. 120
Bug Hotel p. 130
Sand Art Terrariums p. 138
Evergreen Gift Tags p. 146
Air Plants p. 145
Vintage Silver Planters p. 92
Mason Jar Forced Bulbs p. 115
A Picture Garden p. 48
Indoor Shadow Box Planter p. 134
Living Fountain p. 57
Other Projects and Resources
There are some resources here on Garden Therapy that can help you on your crafting journey. I've collected them here for reference.
Remember my first garden Before and After? That was featured on Apartment Therapy. You can see more on that transformation here.
In my new home, I have built a play garden for my son and I to enjoy together. Here is a tour of my backyard play garden. More garden tours will be coming soon as I photograph them (it's on my list for Spring 2016!).
If you were wondering how I harvest and preserve crafting materials from the garden, head over to read all about it in this article: Preserving the Ornamental Garden: How to Dry Flowers, Leaves, Stems, and Pods for Crafting.
You now know I love making wreaths! Here are the steps for How to Make a Fresh Evergreen Wreath…
…and head over to this article if you want to Make a Grapevine Wreath form yourself.
Just for fun, you have to see this GORGEOUS Succulent Wreath. Beautiful, right?
If you liked the Christmas tree ornaments, here are some more ways you can use branches in the garden:
I'm pretty jazzed about using concrete in the garden to create art and sculpture. You can tell because I have made all of these concrete projects:
There are plenty more ideas here on Garden Therapy and more are added every week. Sign up for our newsletter to never miss a post and have a browse through our craft gallery too: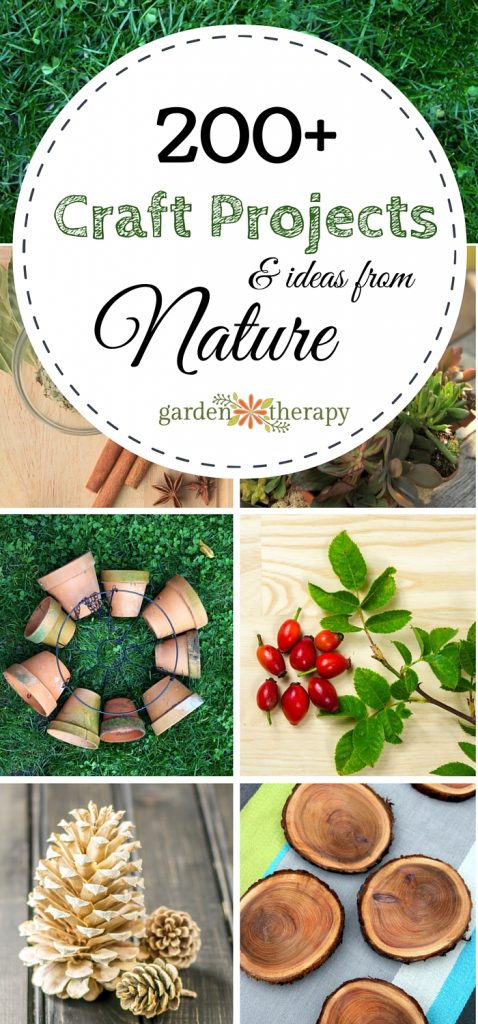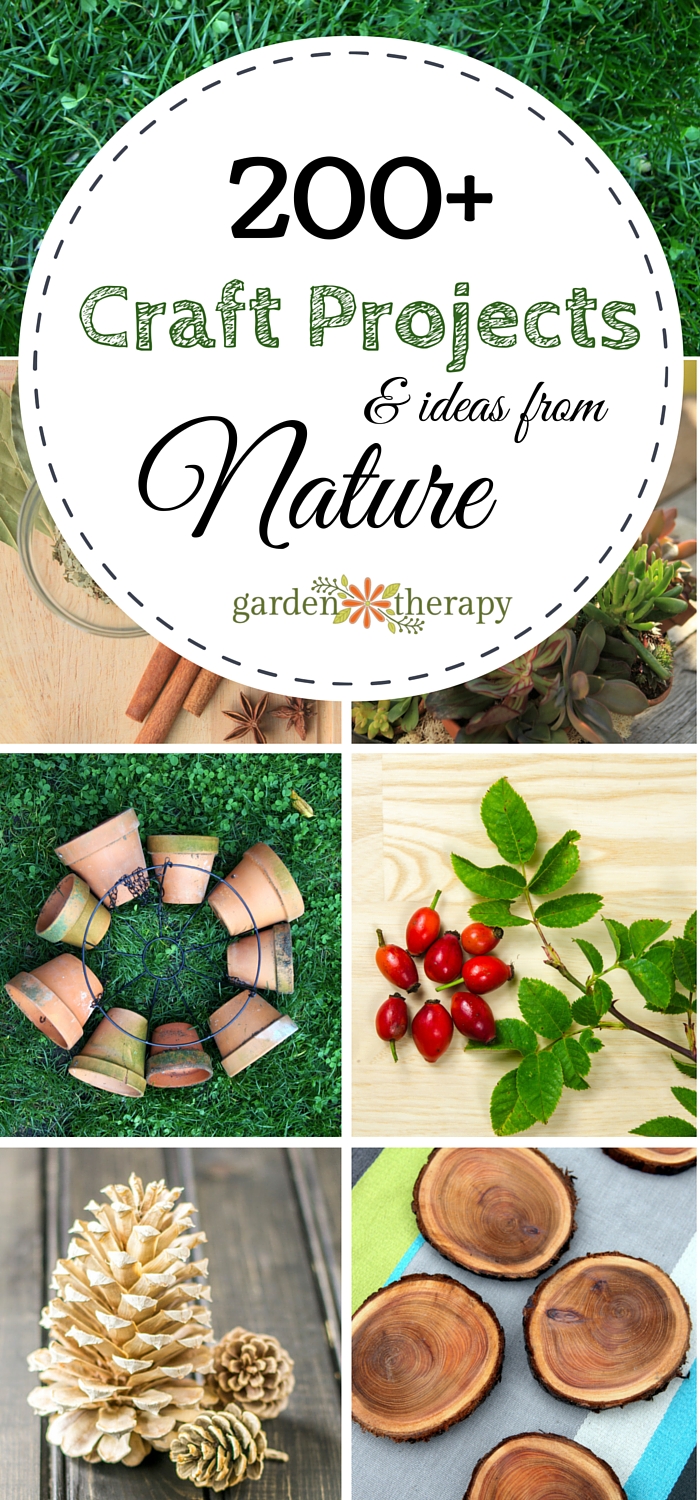 Thank you again for coming to hear my talk, for your thoughtful questions, and for becoming interested in crafting in the garden! Please leave any follow up questions or comments here in the comments section or email me anytime stephanie (at) gardentherapy (dot) ca.
Happy crafting!
xo
Stephanie