Right now my garden is alight with the fiery glow of crocosmia–the smaller orange  'Emberglow' and the taller red 'Lucifer'.  I've planted the of the corms in clumps around the back patio, bordering the back of the front potager, and interspersed wherever I find a space that needs some cheering up.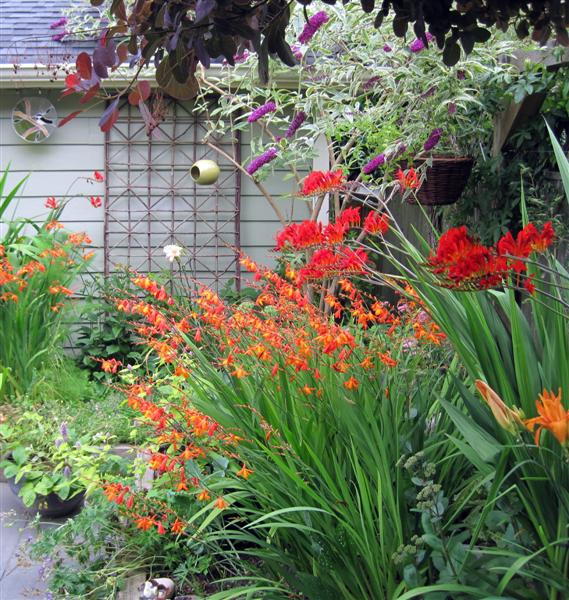 Crocosmia also puts on quite a show when it's in bloom, attracting a constant stream of bees, hummingbirds, and butterflies to entertain you.  It is such a prolific perennial that some gardeners shy away from it.  I just enjoy the many blooms and when they are through, I'll give a clump to a neighbour or friend.  And if you want to thin them out a bit, well, they make great cut flowers as well.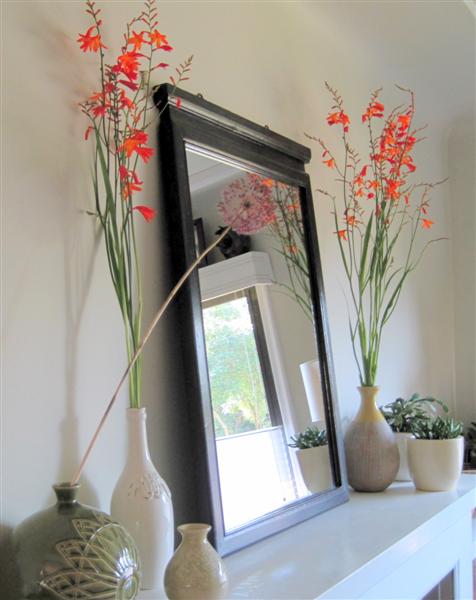 For more detailed information on crocosmia click here.