Vancouver 2010 Winter Olympics Day 16: Vancouver Skyline is Gold
Canada won 3 gold medals today tying for the most number of gold medals won by any country during the Olympics.  If we win gold in hockey tomorrow, we will set a new record.  Our friends to the South also broke records today winning the most medals by any country in any Olympics, with 37 medals (including hockey) for the US.  Way to go North America!  The beautiful Vancouver skyline as seen from Stanley Park shows the Olympic rings in gold to celebrate our success today.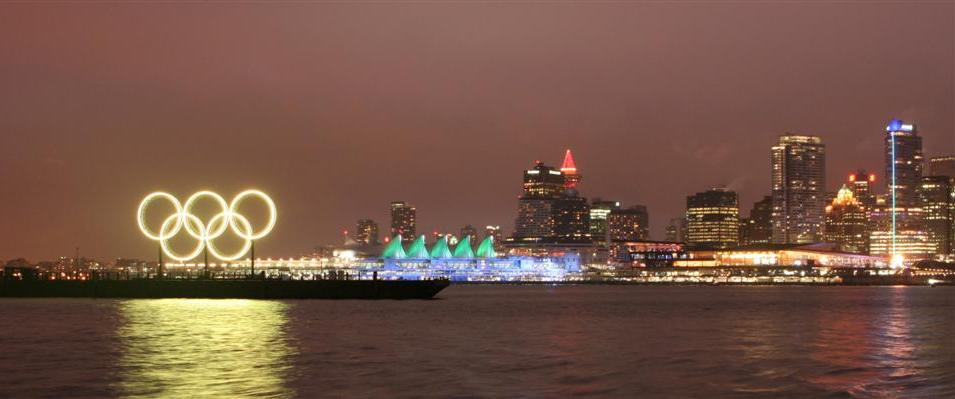 Also, on a much less cheery note, the rocky waves in the ocean tonight were a result of the earthquake in Chile.  We are thinking about everyone affected by natural disasters lately and are hoping for safety to those in tumultuous areas as we watch the restless sea.