DIY Rock Spiders
These airy little sculptures are simply made of stone and wire but they take on the feeling of movement by appearing to crawl, jump, hang, or run along like the real thing.  In our garden there are many of these little critters crawling around the pots and plants.  Here's how to make them: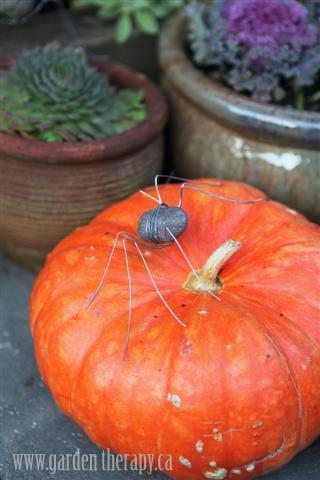 Materials
decorative rocks approximately 2″ in diameter
craft wire (choose a gauge that is pliable enough to bend around the rocks, but sturdy enough to hold them up)
needle-nose pliers
wire cutter
hot glue gun (optional)
.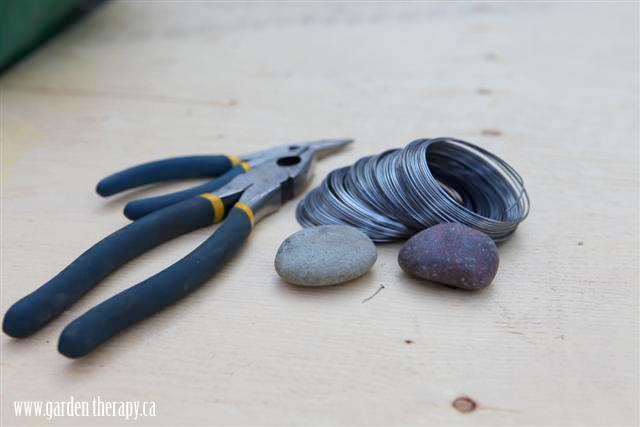 Step 1:
Using the wire cutters, snip off 4 equal lengths of the wire 12″-20″ long.  The longer the wire the longer the legs the spider will have.
.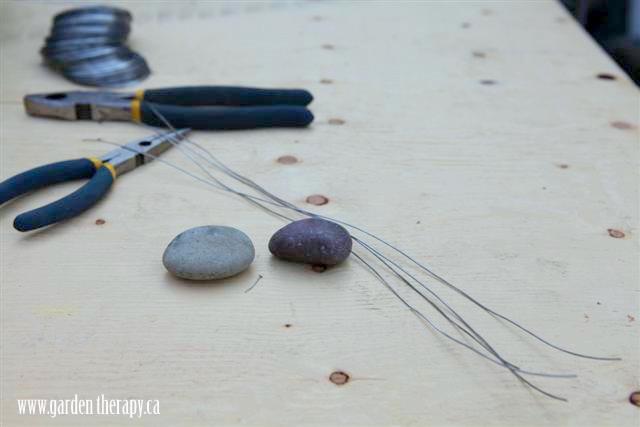 Step 2:
Holding all 4 wires together, place the rock about 1/3 of the length of wire, and wrap the long ends around the rock.
.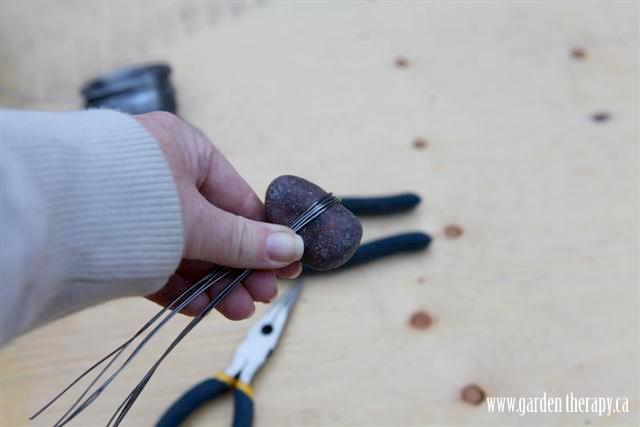 Step 3:
Fold the other set of wires around the rock and twist with the needle-nose pliers to secure.  You may also use a dab of hot glue at this stage to secure the wire to the underside of the rock.
.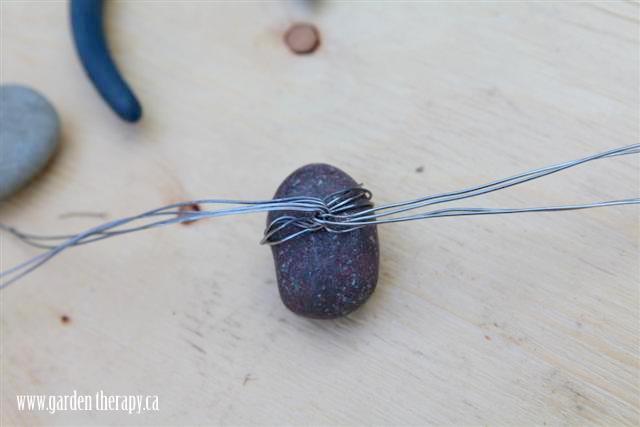 Step 4:
Flip the rock over and spread out the 8 ends of wire.  Using the piers to create a bend in the legs so that the spider can stand on it's own 8 legs.  You could also create a bend at the end of each leg to create little feet.
.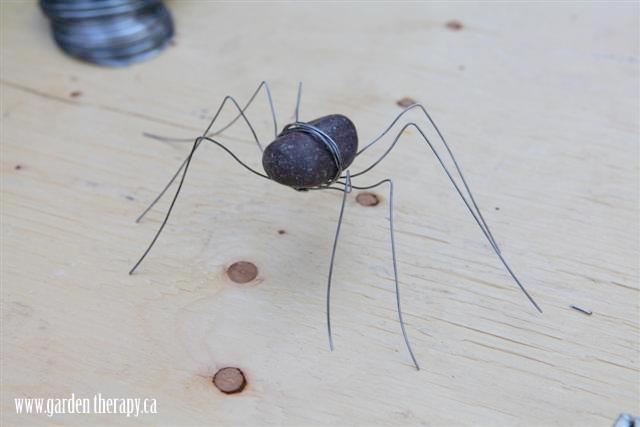 Step 5:
Place spiders around the garden but be careful they don't get away…
.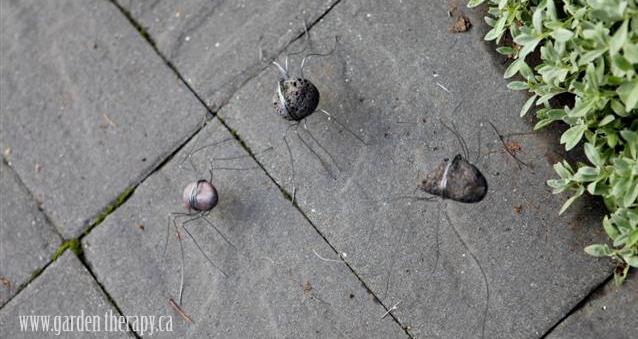 Hey, get back here!