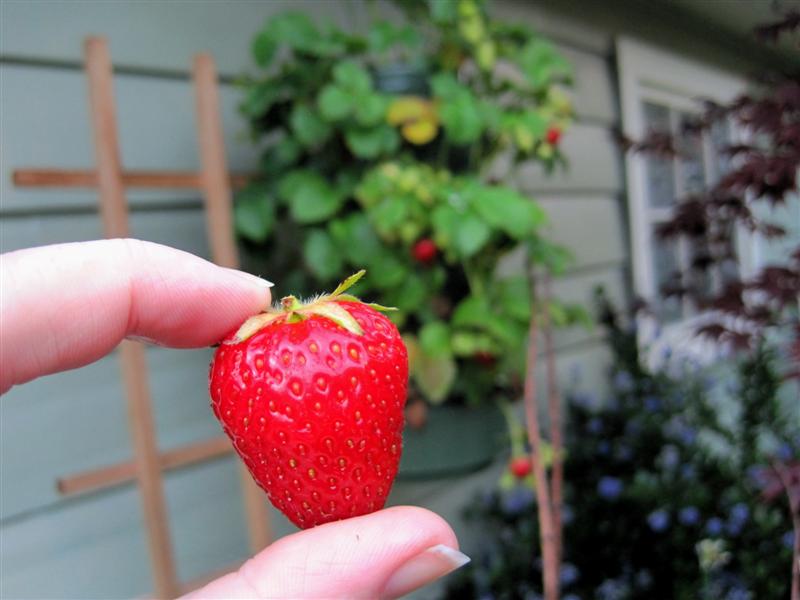 There was much support, and some skepticism, but in the end I have an an abundance of perfect strawberries from my hanging strawberry planter project.  Pow!  These are knock-outs.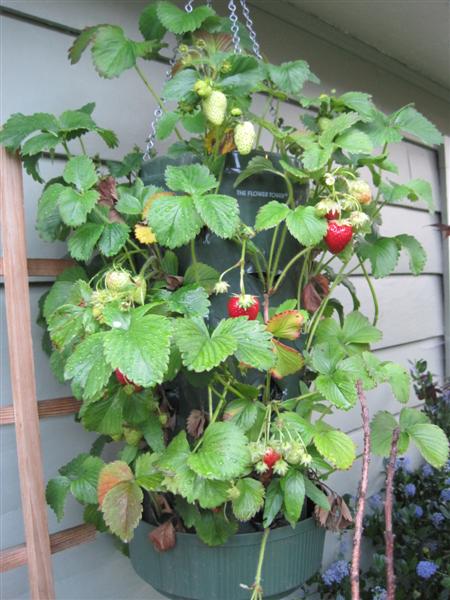 I'm also harvesting many not-so-perfect ones from the community garden plot.  Or should I say perfect to me / only a mother can love / Don't u call this a regular jam?
However you put it, I have lots of tasty red berries so I'm pretty happy.