I bought a Kew Red lavender plant at the farmer's market this past spring at which time I met a Lavender Guru. He told me the secret to beautiful lavender on the West Coast is to harvest the flowers and cut back the shrub by half all before August 15th.
I have eight different lavender plants scattered around the garden, all in bloom now and covered in bees. It's hard to harvest these gorgeous plants and take the blooms way from the bees, but my plants are leggy, patchy and woody the rest of the year so I'm committed to cutting them back for the greater good.
I started with one plant today, and stumbled upon a problem, what to do with all that lavender? First I will have to dry it, and that leads me to a space issue, which I'm proud to have resolved by decorating the Virginia Creeper that trails along my side fence.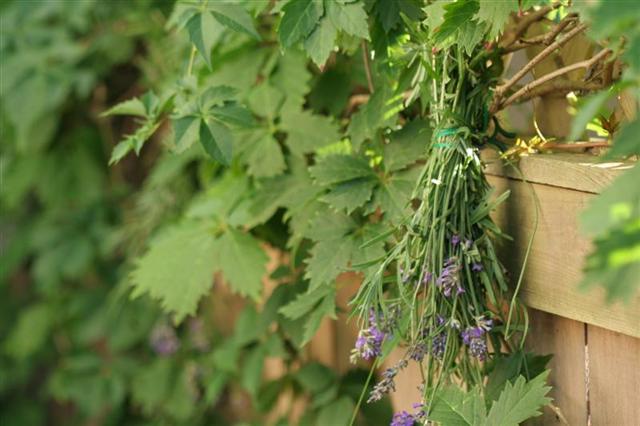 Next up? I'll harvest the rest and use it to make a dried lavender wreath for the house.