Back in June I went on the East Vancouver Garden Tour and saw 12 private gardens and a few others as I passed by on the walking tour.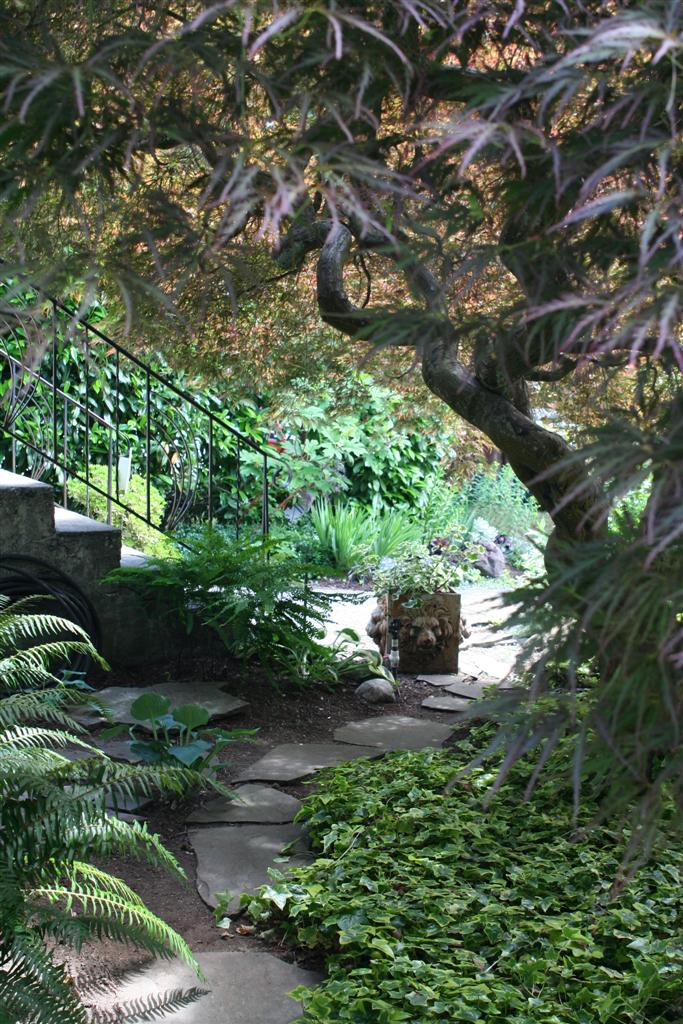 This beautiful front yard garden is almost completely covered by a magnificent old Japanese Maple.  From the street you can see only the large mass of leaves but if you follow a path and duck under the tree you will find a fantasy hideaway beneath the stunning canopy of the maple.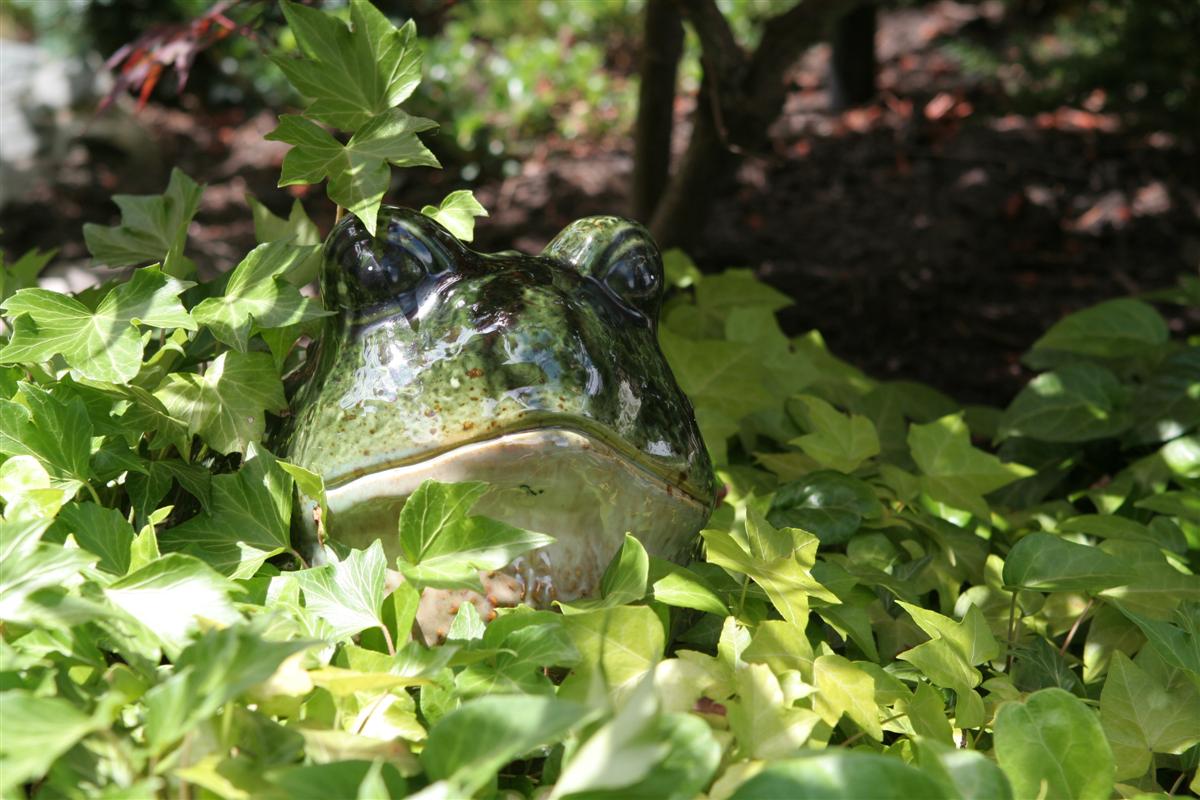 This is a typical example of the whimsical gardens in East Van.  I almost walked by this little guy as I left the garden (even though he is about the size of a cat) because he was tucked so neatly in the ivy.  Flies beware!

DIY VIDEOS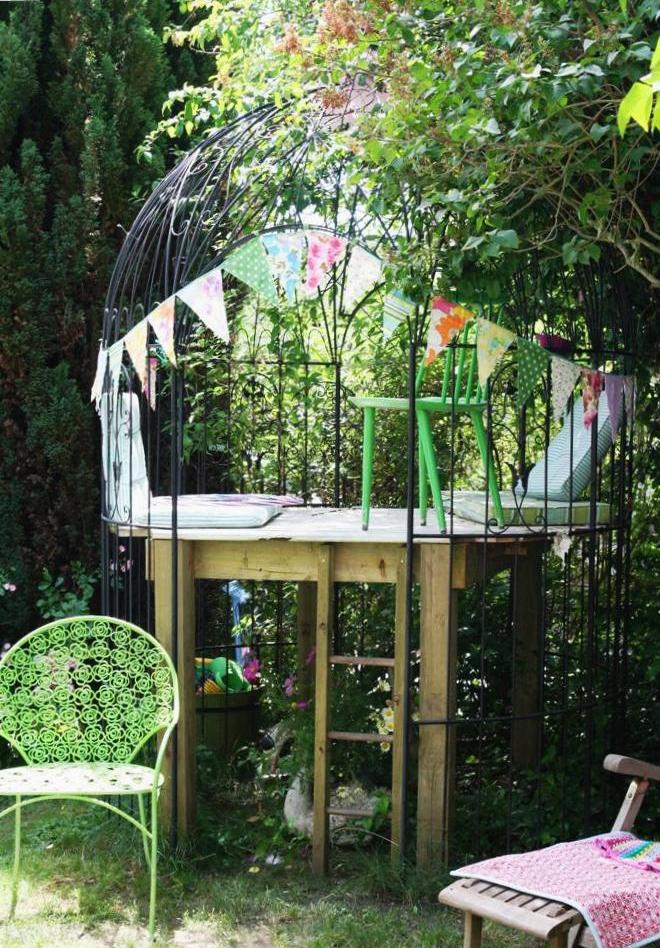 This was a little girl's fairlyland.  In a garden amongst blooming roses and teacups on pedestals there was the most magnificent birdhouse/treehouse.  It was sweetly decorated with pretty flower-print flags, delicate fabrics, and at the very top there was a pink feather wreath acting as a peephole to the sky.  When I arrived the garden was a buzz with girls dressed up beautifully, romping around in the birdcage not at all unlike little birds.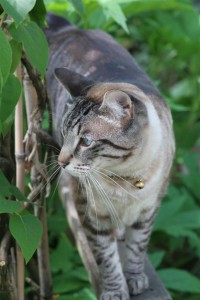 This gorgeous beast, also known as Nicky, came out to greet us from his owners' potted vegetable garden.  He had quite the system of planks built for him to climb on.  Lucky boy.