Emily Mckenzie Crocosmia
While most of the crocosmia I have planted in my garden is nearly finished blooming, the smaller Emily Mckenzie crocosmia is in full bloom.  I'm happy that she has a prominent spot in the front garden, and that she occasionally turns a bloom upwards letting is all see her decorative colours.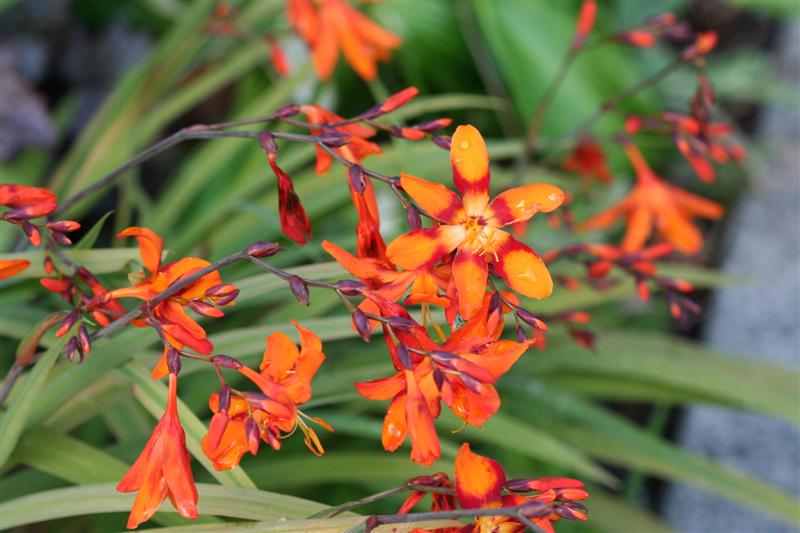 The rest of the crocosmia is ready to be divided.  It's easy this time of year, just grab a clump and pull to thin them out, or dig up the whole bunch and put back a quarter of them.  I like to leave some adorning the garden as the seed knobs take on interesting shapes.  In a few weeks the bulbs will turn orange and it'll be like a second blooming.