I like to post flora on Fridays that are blooming in my area so a few weeks ago when I was touring the Olympic fun I noticed that skunky smell which could only mean the Euphorbia is in bloom.
Euphorbia characias ssp. wulfenii, or Wood Spurge, is the most common of the Euphorbia found in Vancouver although there are so many other varietals available, a few of which you'll find in most any Eastside garden.  Though considered a perennial, Euphorbia characias acts more like a shrub growing 2′-4′ tall and 2′-3′ wide. In late winter,  neon green bracts (flowers) bloom atop spiky blue-green evergreen foliage creating quite a show. The alien-like eyes and the stink should be warning enough not to go messing with this plant unprotected, but if you a dead-set on taking pruners to these monsters, be forewarned the milky sap is toxic and can burn your skin if not handled properly.  Best to observe from afar unless of course you want to get some cool close up shots.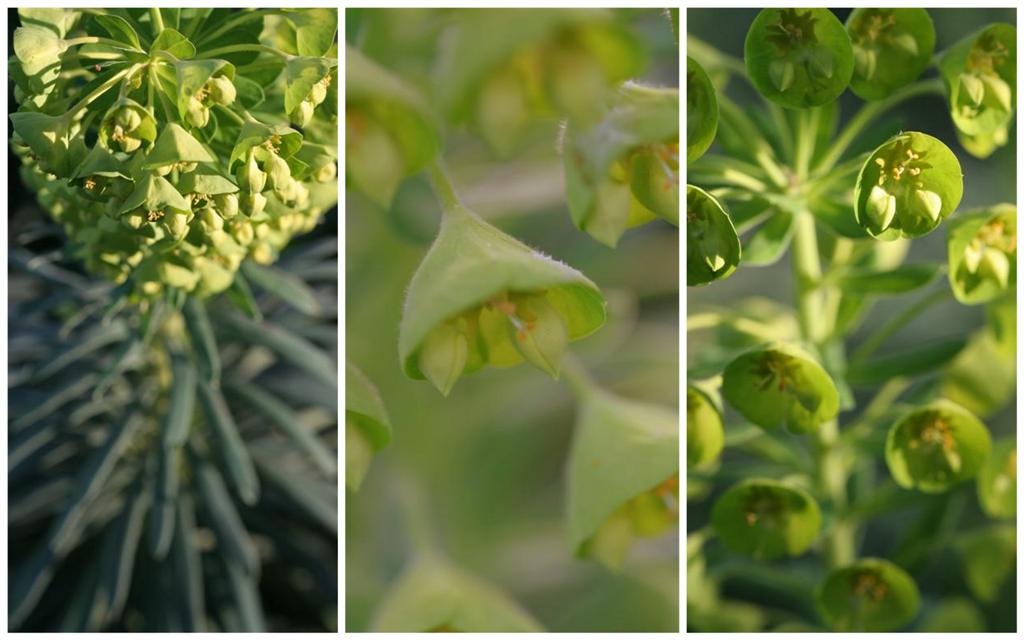 Interestingly, I took these photos at Granville Island where I ran into some real aliens on parade.  Big Nazo liked this photo my hubby took of their Carnival Band and used it on their blog.  I'm glad they liked the photo as I really liked seeing tall one-eyed aliens, mechanical-looking machine men, and spirited green faces with no torsos.