February is for the birds! Not in a Forgeddaboutit kind of way, but literally. Gardeners should be feeding birds in the winter to help them keep healthy so they can spend the next few months eating aphids and caterpillars from your garden. All we really want as gardeners is fewer aphids and caterpillars, right?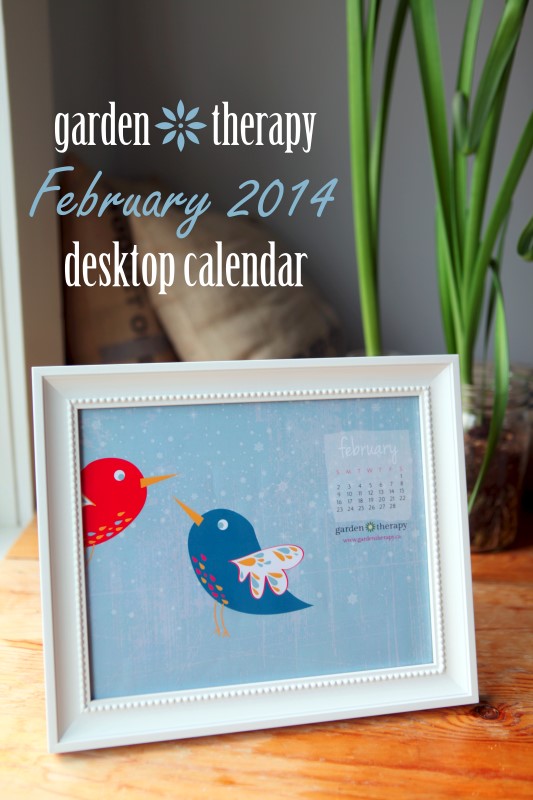 That plus it's the month of love. Valentine's day. These little love birds are just enough to take you through the whole month without leaving you with a pink heart hangover to deal with on Feb 15.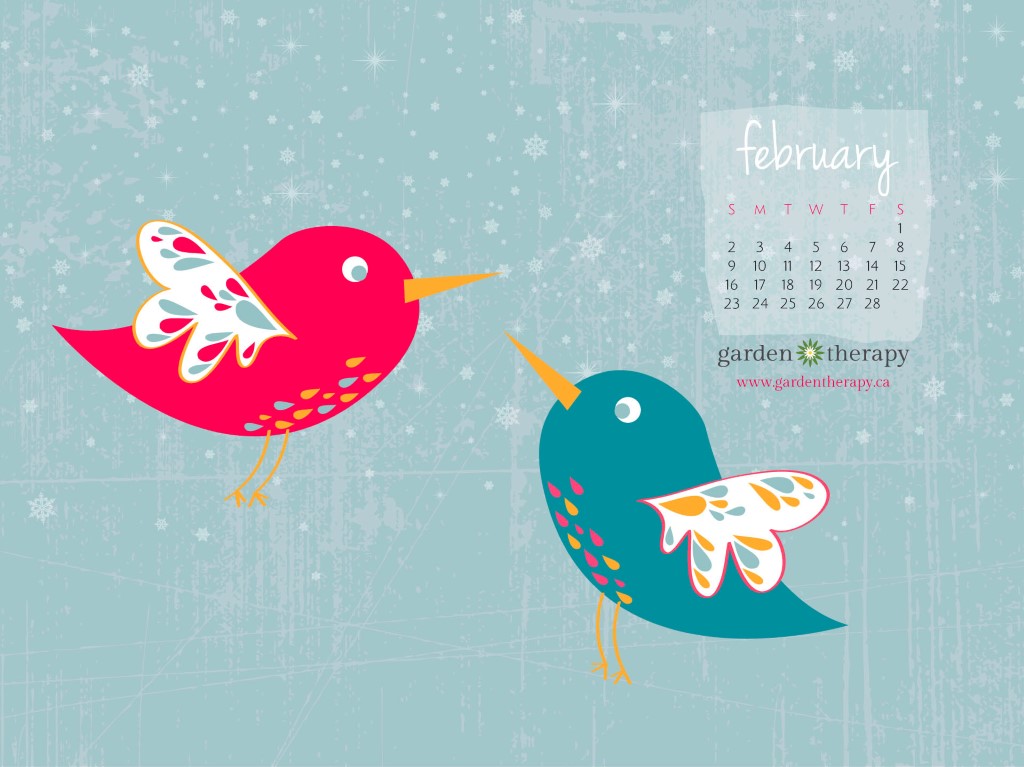 You can download the calendar for your computer desktop or mobile device by choosing the size you like, click the link, and then just save the file.
1024 x 768 (regular sized monitors)
1280 x 800 (wide screen monitors)
1024×1024 (for iPhone / iPad with ios 7, square mobile devices)
320 x 480 (for iphone, vertical mobile)
Now that you have the file, why not make a calendar / memo board with it? Grab a pretty frame that fits an 8×10 inch picture and print off the file.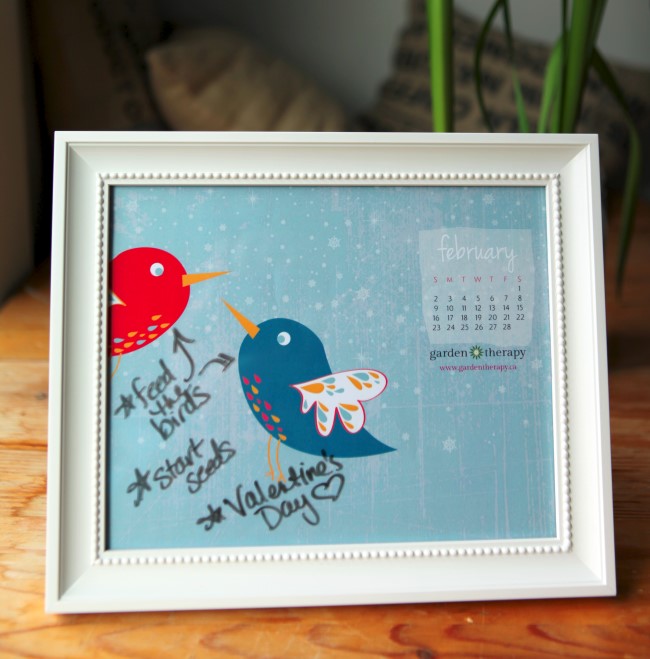 Garden Therapy February 2014 Printable Calendar 8×10
Use a dry erase marker to write your To Do List for the month or just to share notes with the family. A bit nicer than Post It Notes in my opinion.
Hey, check out all the cool free stuff we have been giving away. Go grab some ink for your printer and start downloading!