At the rental house before I bought my current home there was an alien-like passion flower vine that serpentined around the iron fence up front steps. It was obviously old and established because it set of a profusion of flowers each year and produced many egg-shaped little orange fruits. I never tasted one for fear of the unknown but I did enjoy my one season with the vine tremendously (I've since learned that the fruits are edible indeed).
When I moved into my new house the following year, I went straight out and bought a passion flower along with an Italian Prune Plum tree which I also adored during my time at the rental. To my dismay, it died that winter. I bought another the following year and it died over winter too. I certainly wasn't about to try a third time (at $18 a pop) so I grieved and moved on. Until one day a interesting plant collector traded me a Hardy Blue Passion Flower that was already more than 10 feet long! I planted and trellised it last year and just as the plant collector assured me, it WAS hardy enough to survive!
I now have an amazing twining vine above the apple espalier arbour and ducking under the variegated butterfly bush. I'm so happy to once again enjoy the most unique and stunning blooms. All hail the Hardy Blue Passion Flower – I hope to someday try your fruit.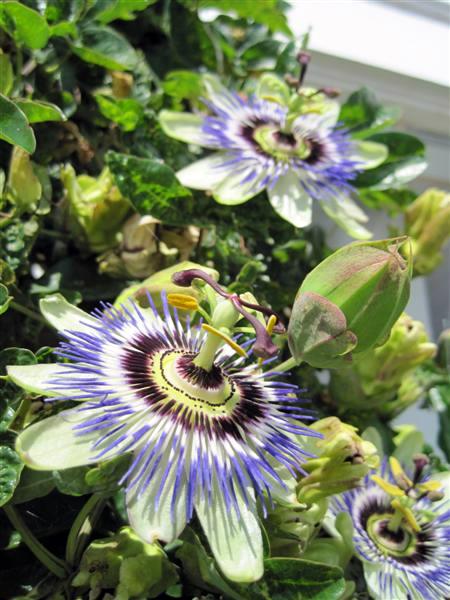 DIY VIDEOS