2011 was without a doubt an exciting year full of garden therapy. It all began with some Proposals for a New Year which really launched the Weekend Project series of tutorials that go up each and every week. It took a little while to get a groove going, but now Garden Therapy is loaded with crafty/garden-y/foodie projects that will hopefully inspire you to dig in. After all of the blood, dirt, and paper cuts it was hard to choose the best of 2011. Nonetheless, here they are.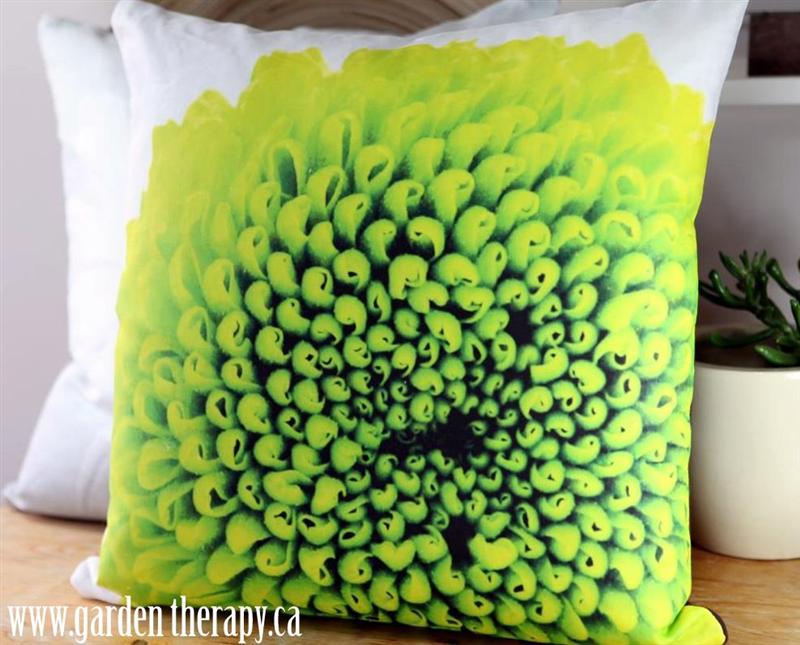 1. Garden Therapy Handmade Shop Opens!
Opening the new Etsy shop to sell a hand crafted line of floral throw pillows was by far the most exciting thing that happened this year. The Studio Blooms line of throw pillows started from flowers grown in my gardens which were then photographed in macro, blown up to mammoth proportions, and printed on fabric using the giclée technique. Each pillow represents a piece of artwork for your home,  yet  artwork you can cuddle up to and read a book on. Every step was carefully (obsessively?) planned out and executed, so the final cushions are truly show-stopping.
A labour of love that took well over a year and a half to launch, it's been a great success so far and I have very high hopes for 2012. Look for new designs, new products, and new locations where you can buy Garden Therapy Handmade in the coming year. And remember, each design is a limited edition so please snap them up before they are all gone.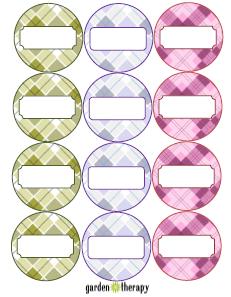 2. Free Printable Canning Labels  
It seems a shame to put so much love into a a jam, jelly, or pickle to then just label the lid with a sharpie. These printable canning labels are also meant for the canning jar's snap lid so it get's recycled when the lid does with no sticky glue to soak off the glass jar. Oh, and did I mention they are free? Yup, just download and print 'em on label paper. You're welcome.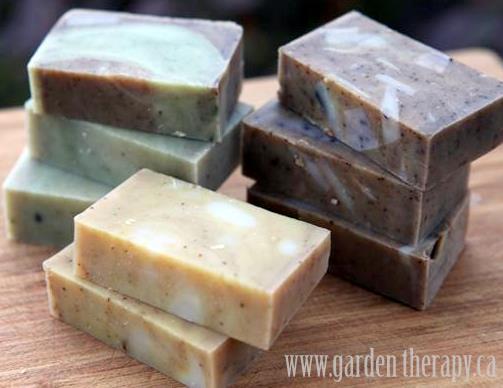 3. The Natural Skincare Series
While making bath and body care products isn't technically gardening, these projects all honour nature by using only natural essential oils, colourings, and other ingredients. Tutorials for handmade cold process soap, bath bombs, sugar scrub, bath salts, and lip balm were incredibly popular and made amazing holiday gifts. Good news, there will be more recipes and tutorials to come in 2012!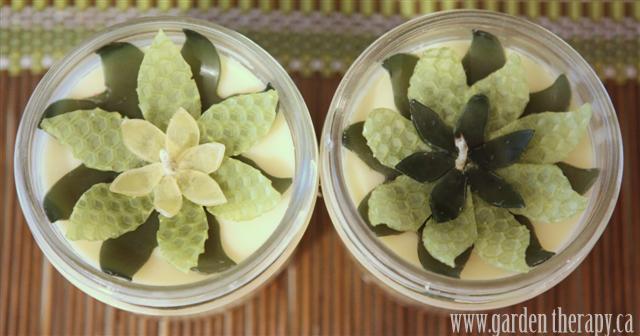 4. Candles in Many Shapes and Forms
The first candles to be posted were these Citronella CAN-dles. And while no bugs bit me while they were alight, I was bitten by the candle-making bug! Soy and beeswax jar candles followed which were beautiful in their simplicity. The real star of the show, however, was the beeswax flower jar candles, where a 3-dimensional beeswax surprise hides under the lid of these. A perfect holiday gift, although so far, those who have them have not wanted to burn them and watch the flower melt away. To that I say, light away and make more…and here's how.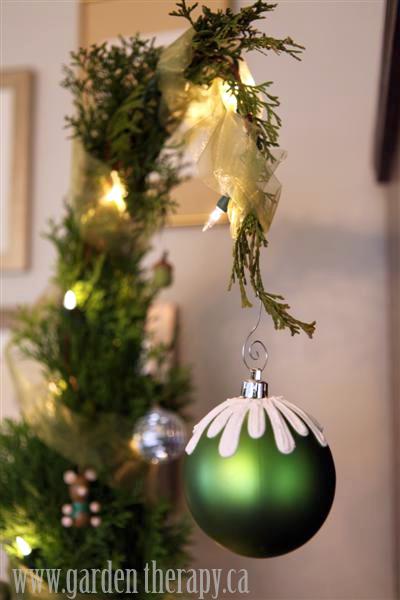 5. The Grinch Tree, Whoville Party and & Holiday Decorations
Speaking of the holidays, the Grinch tree was the singing Who's that warmed up my Grinchy demeanour this holiday season. Feeling a little blue and growly before the holidays, I didn't want to put up a Christmas tree this year. The compromise was to decorate a tree that mirrored the feelings, and the Grinch tree was born. And just like the movie, my spirits warmed up and the true meaning of Christmas was revealed: to make festive holiday planters and decorate the house and throw a Whoville-themed party! Thanks, Grinchy.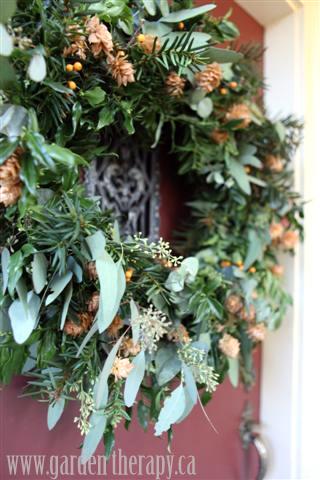 6. Wreath Making
There is always a wreath on the Garden Therapy front door, and maybe another few scattered around the garden. Tutorials for Making an Evergreen Wreath, Lavender Wreath, and Halloween Hop Wreath were easy and fun projects that didn't cost a penny. Love!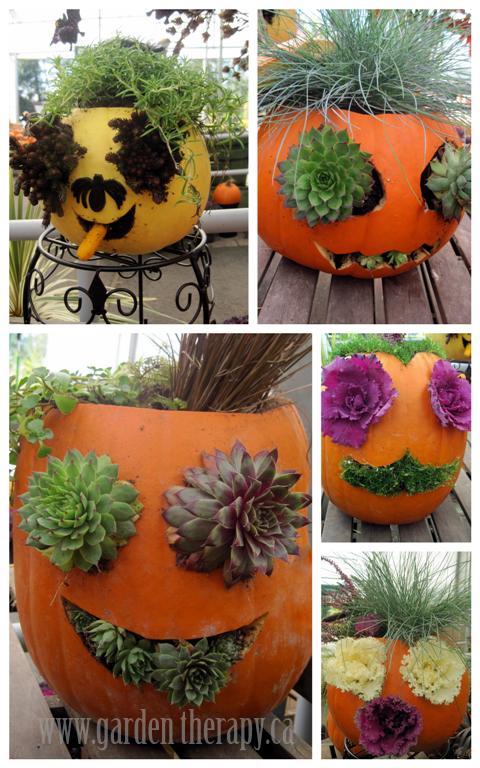 7. Halloween Planters, Jack-o-Planterns, & Rock Spiders
Now that Hop Wreath wasn't the only Halloween decoration this year. Scaaary planters with severed hands, witch's brooms, and kale (OK, not too scary) were unique natural decorations. But nothing was as fun as the Jack-o-planterns with sedum eyes and grassy hair.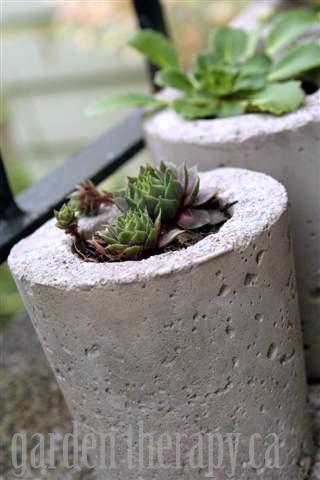 8. Concrete Garden Projects
Being lucky enough to receive a review copy of Concrete Garden Projects: Easy & Inexpensive Containers, Furniture, Water Features & More
 meant a fun afternoon making modern planters and leaf-print stepping stones. I'm totally addicted now!
9. Jammin' Recipes
Not as much canning happened as normally does, but there were still some fantastic recipes this year: Winter Marmalade, Black & Blue Berry Jam, and Bourbon Cranberry Sauce topped the list.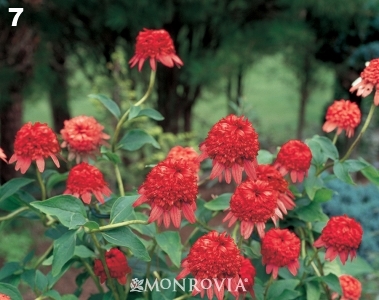 10. Tangerine Tango
The final highlight of 2011 was the announcement of Pantone's 2012 colour of the year, Tangerine Tango which will undoubtedly be a popular colour in fashion and home décor (already seeing it everywhere!) but there are also some pretty cool plants that can spice up your garden. Also cool, a set of Studio Blooms pillows rocks out in Tangerine Tango. Hmmm. That is a really great way to start of 2012.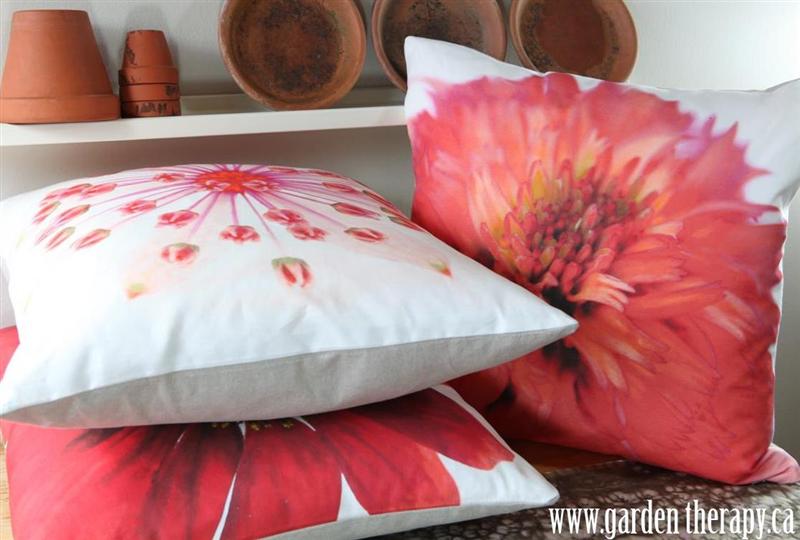 Thank you to everyone who has visited in 2011 and I so very much hope that you will be back this year. Happy gardening!