While the goats grazing on the green roof of the Old Country Market in Coombs, BC, is not all that novel to residents, it is quite a sight to see for those who don't expect it.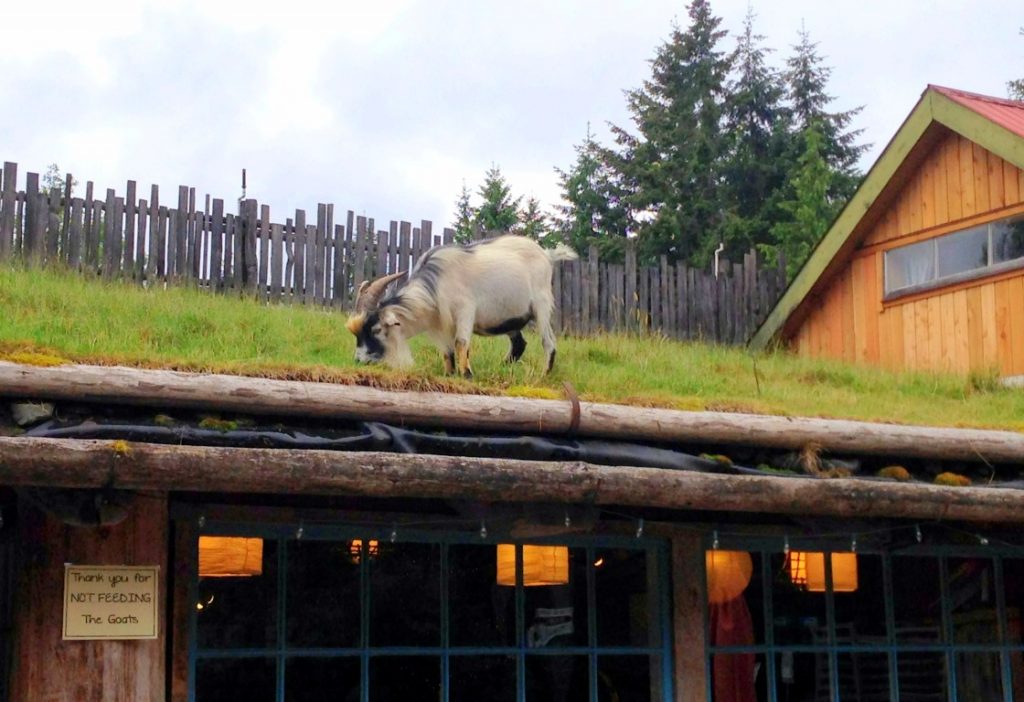 I have gone to visit the goats many times and I always enjoy shopping at the market. What I didn't know was who the goats were. I only saw a few the day that I went, but this little one put on the best display for my camera. I have figured out that this is "Uncle Benny". Here are some stats about him from the website:
Name: Uncle Benny
Birthdate: March 1, 2005
Birthplace: Quesnel, BC, Canada
Gender: Male
Height: 3'4″
Residence: Roof of the Old Country Market
Children: None
Years on Roof: 4 years
Hobbies: Posing for pictures and keeping order on the roof
Thanks, Benny, for posing so well for the camera. Keep up the good work up there!