It's official: I can't stop making terrariums like this hanging globe terrarium. Who knew they were so addictive? Something about assembling succulents, mosses, pebbles, seashells, and other found objects and arranging them into a beautiful little glass-encased world is just too much fun. At this rate, my whole house is soon going to be decked out with terrariums of every kind imaginable, but they're so enjoyable to make that I'm not about to stop now.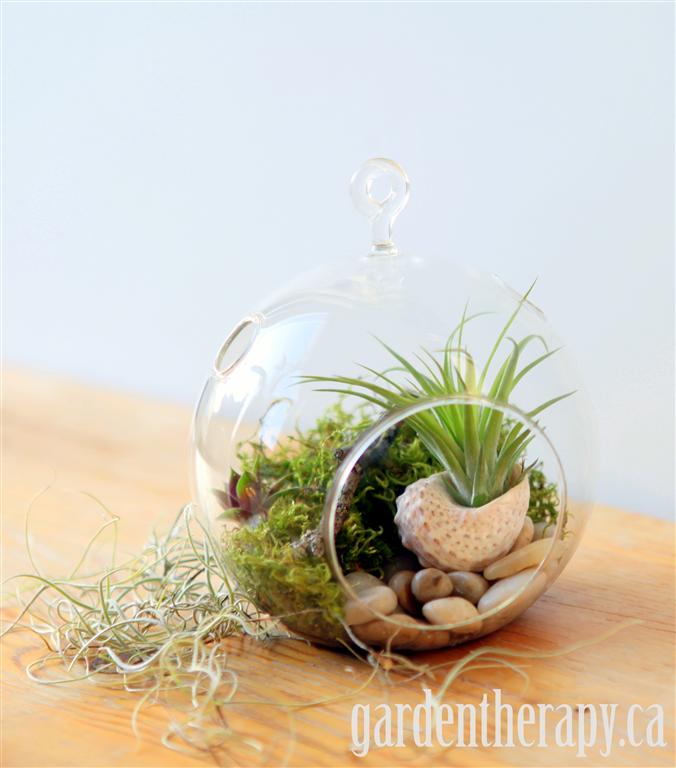 I volunteered to make this one as part of a group gift and it was so much fun. I filled the back with a bit of cactus soil, then planted in a pretty little sedum.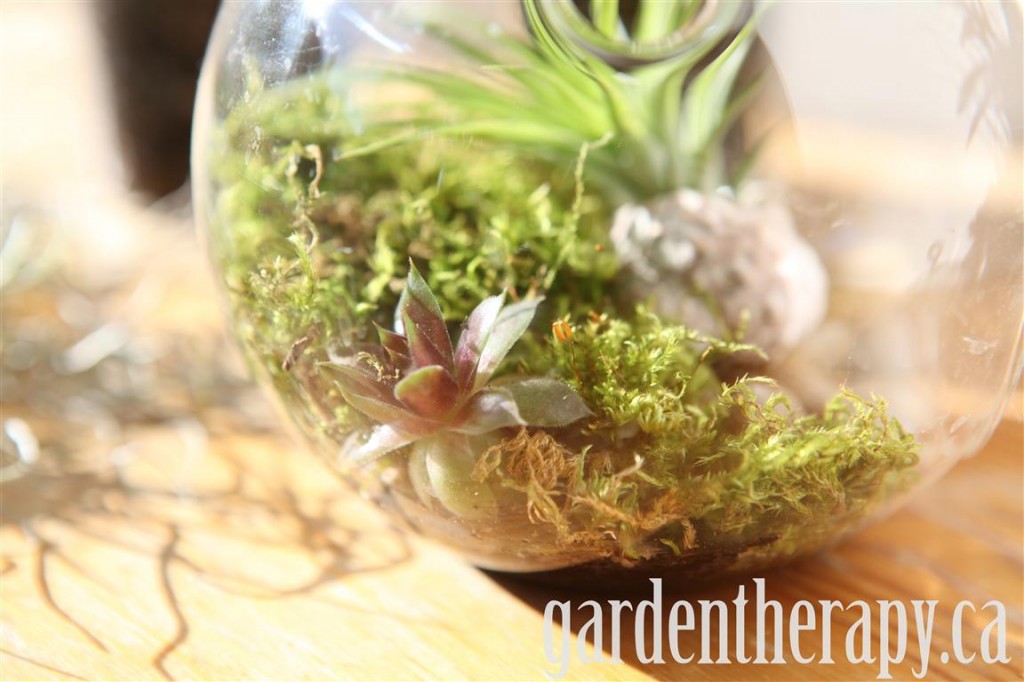 I covered that with some moss and some white river stones to set up a base for the Tillandsia stricta that I glued into a shell. Won't it be gorgeous when it blooms?!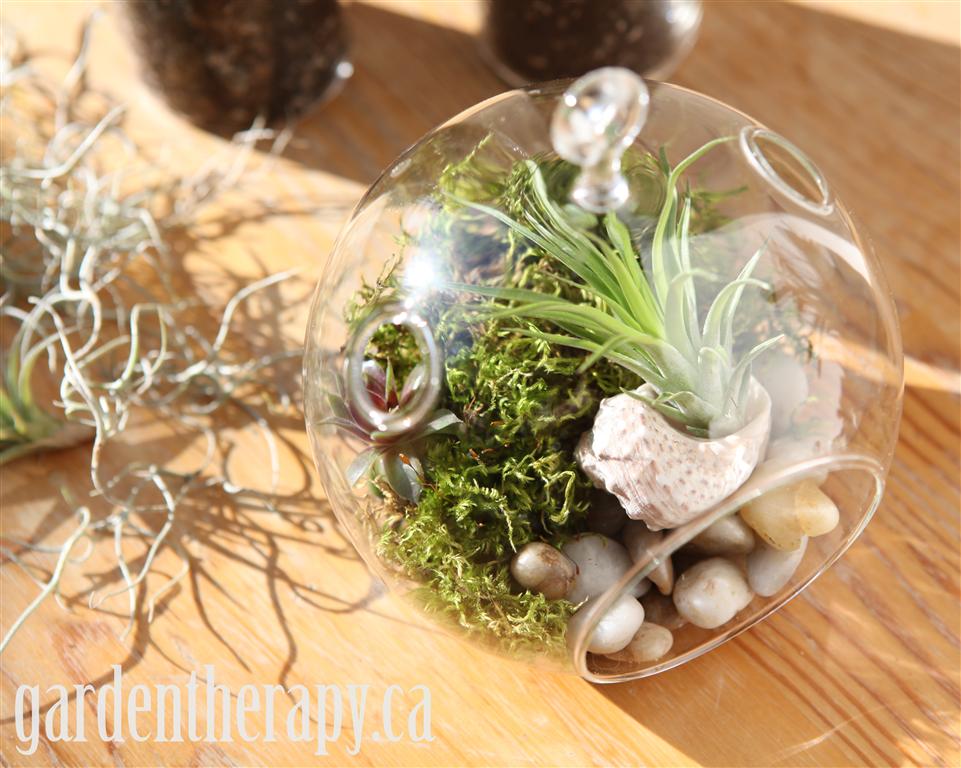 To make your own, I'd suggest checking out the Terrarium Craft Review & Salad Bowl Terrarium Project.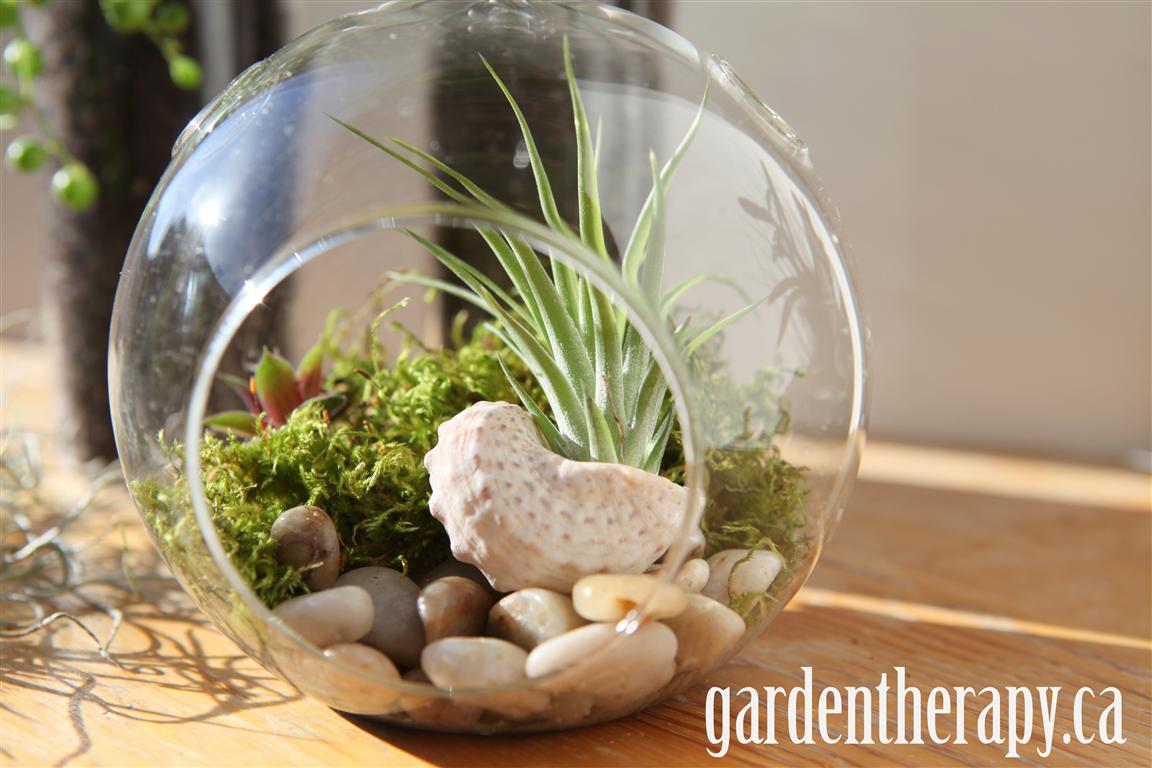 You can make your own by following one of these many tutorials:
Create a Gorgeous Pebble Terrarium Garden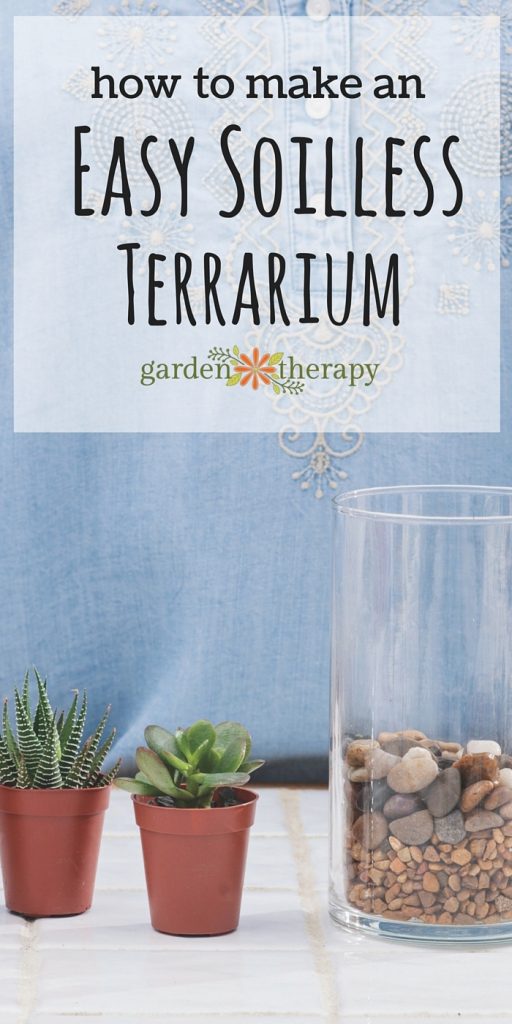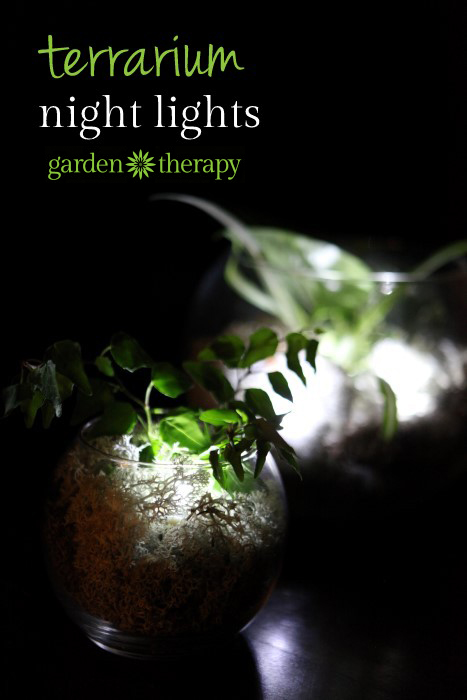 Make These Colorful Terrariums to Brighten Up Your Day!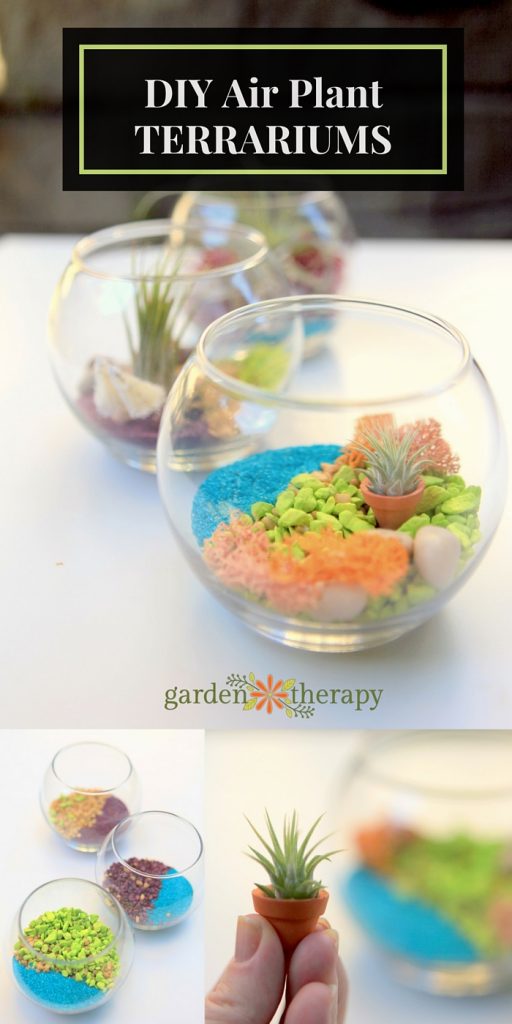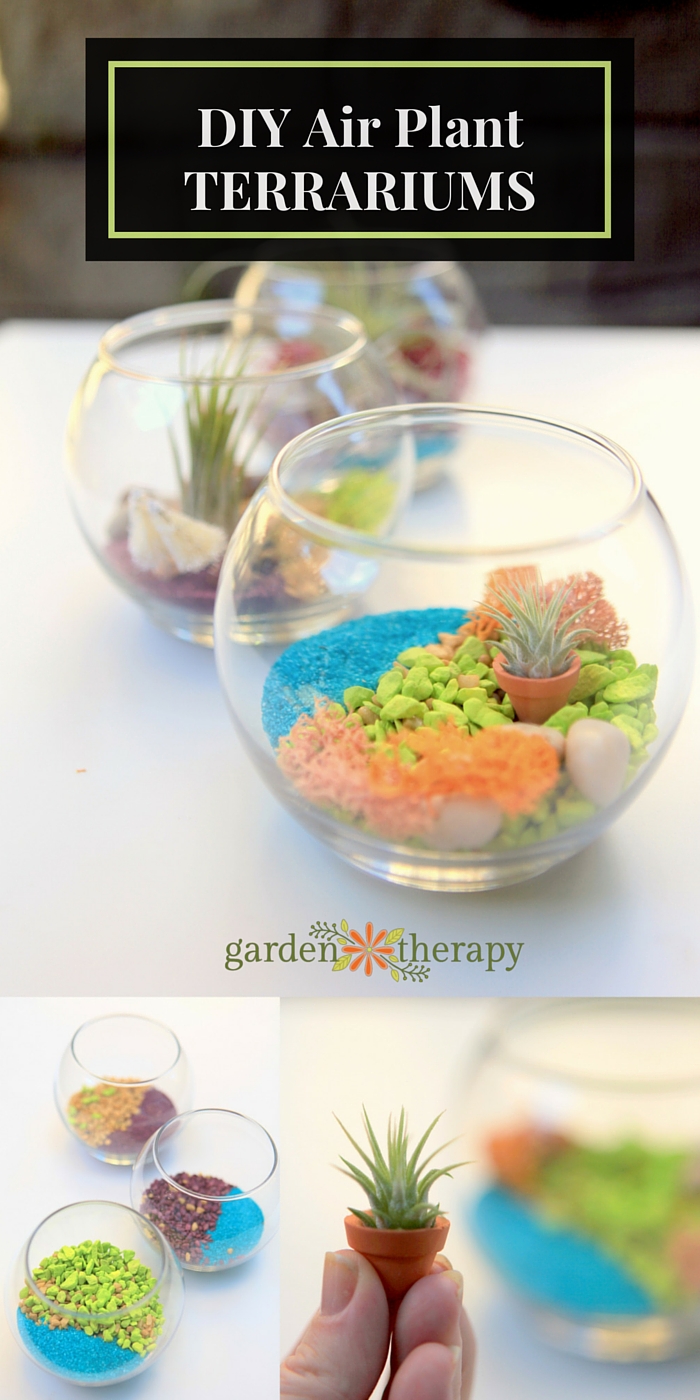 Plus, keep them healthy with these tips:
How to Keep Air Plants Alive and Healthy (They Might Even Bloom!)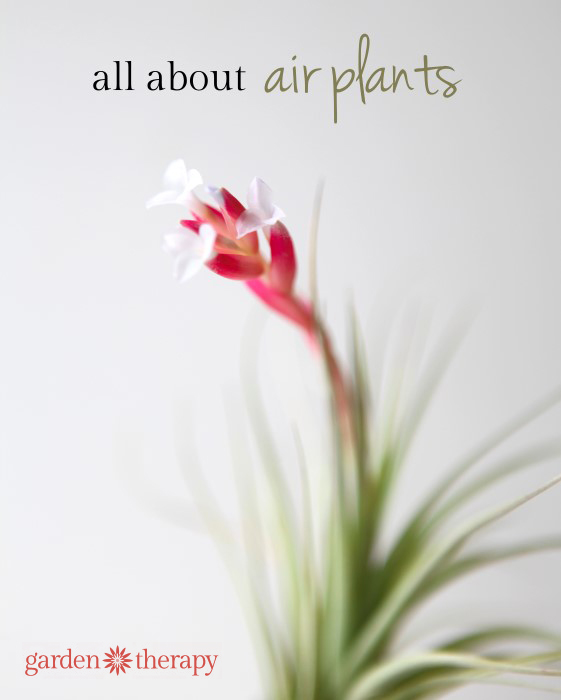 The Essential Guide to Growing Happy + Healthy Succulents