It's harvest season. There are piles of produce filling my fridge, tabletop, counters, bootroom and basement. I have bags and bowls and boxes of fresh food overtaking the house, overflowing the allotted foodstuff spaces, making it so I need to step over it all to just get through a doorway. It's definitely harvest season.
Here is what I've harvested from my community garden and home gardens. While I don't grow a lot of any one thing, I grow a few of a lot of things. Over 100 varieties of edibles making this definitive season of plenty.
From my community garden plot:
Potatoes: Red Chief, mystery white variety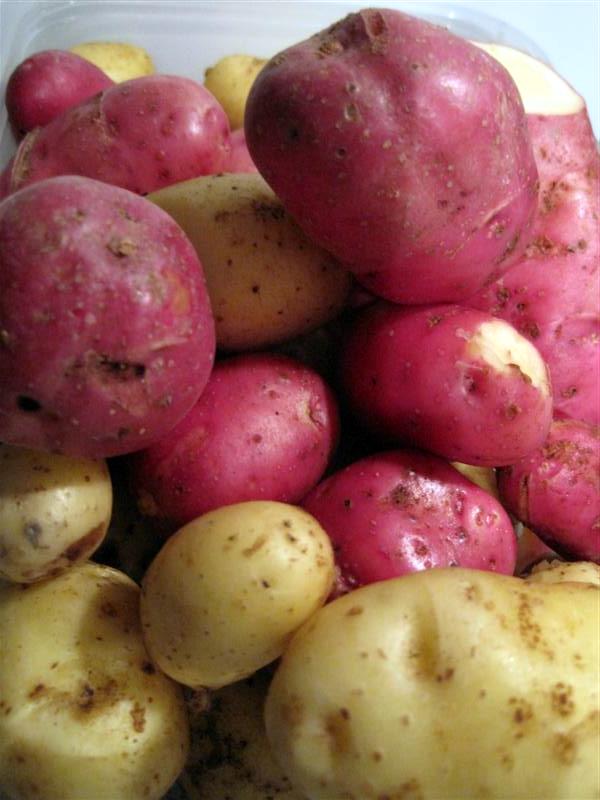 DIY VIDEOS
Tomatoes: Black Russian and La Roma
Beans: Kentucky Wonder Brown, Kentucky Wonder Wax, Fortex Filet, Orca, and Purple Peacock
Grapes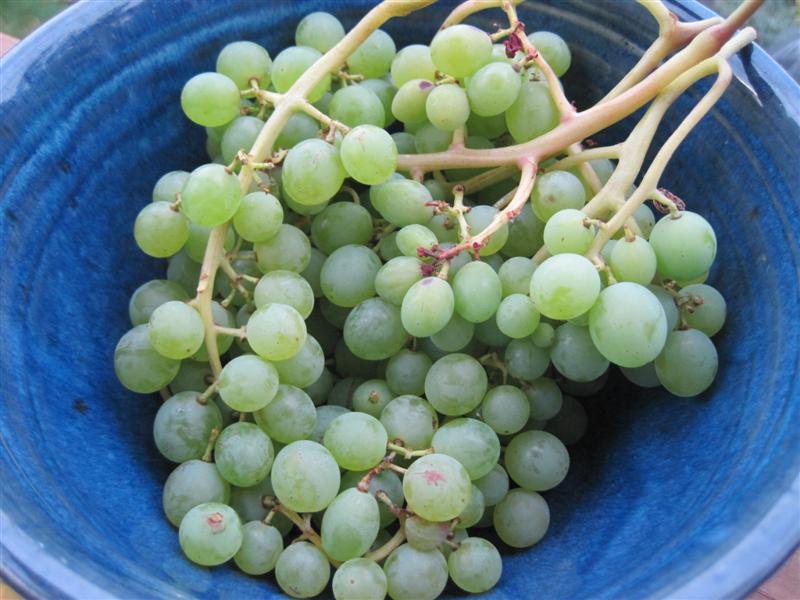 Mammoth Melting Sugar Snow Peas (the last of them this week due to powdery mildew taking over)
Beets: Detroit Supreme, Red Ace, Chioggia, and Golden
Squash: Small Wonder spaghetti, yellow spaghetti, Little October pumpkins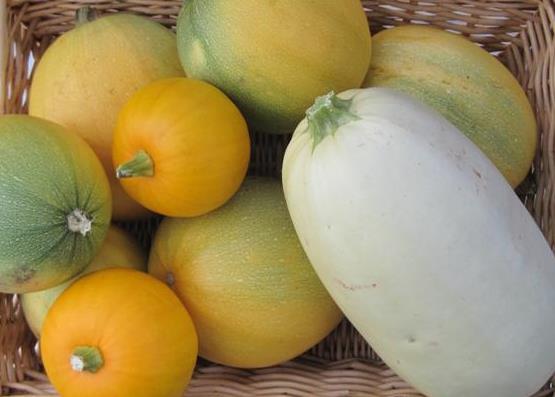 From my home garden:
Tomatoes: Siletz, La Roma, Green Zebra, Red Zebra, Sungold Cherry, Sweetheart Grape, Isis Candy, Gold Nugget, Patio, and Moneymaker. I recently saw a recipe for roasting them in a dutch oven and now I have one on my kitchen gadget wish list along with a food strainer for making roasted tomato sauce.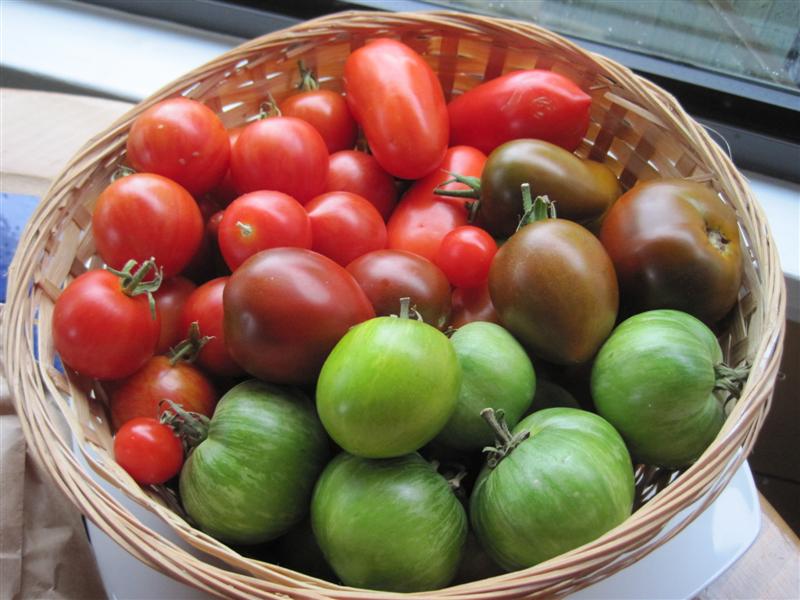 Beets: Detroit Supreme, Red Ace, Chioggia, and Golden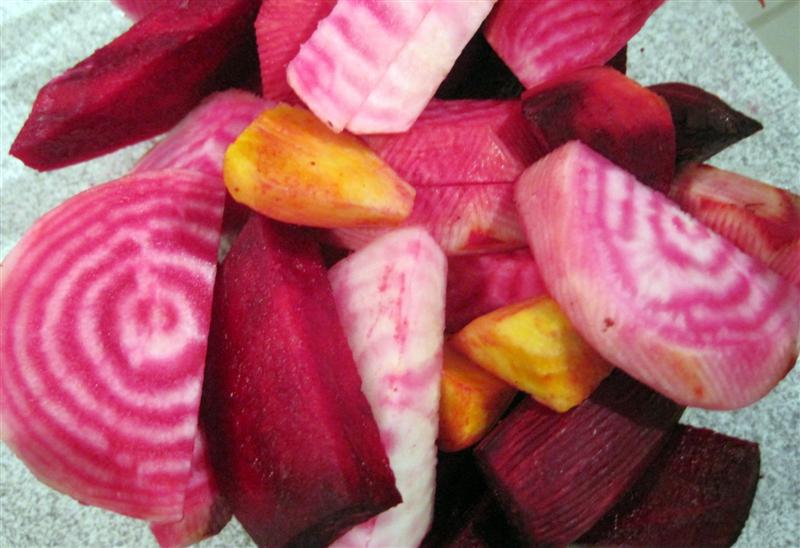 Fairy Tale eggplant
Basil: Organic Sweet Basil, Thai Basil
Peppers: Filius Blue, Thai Dragon, and Garden Salsa
Aunt Molly's ground cherries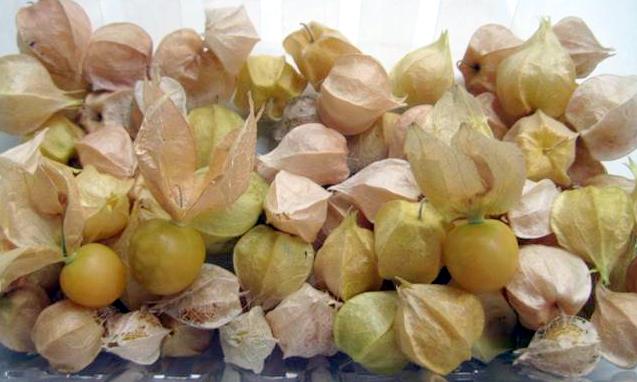 Wild arugula and lettuce
Rainbow chard
Soybeans
I took some time this week to reflect on this abundance and the colder months to come. While the days are long and busy now, I'm growing as tired as my plants are from a healthy growing season. But the glut of produce is available now to enjoy. The rainbow of colours and fresh flavours will soon be a fond memory so I best savour this season. With these thoughts I planted my winter seeds and regained my energy for picking and packing away summer's bounty.
thanks to Daphne's Dandelions for hosting another wonderful Harvest Monday.