Harvest Report for November
I'm proud to say that my shiitake mushroom block is back to work producing mushrooms again.  I bought this block last year at the Van Dusen Plant Sale and kept it under my deck for the spring where it gave me many meals.  As summer hit it became too warm for the block to be outside and the mushrooms were mushy (ironically bad), so I harvested what was left and put the sucker to bed in the back of the fridge.  I pulled it out again a few weeks ago and in no time I had a number of huge mushrooms bursting from the bag.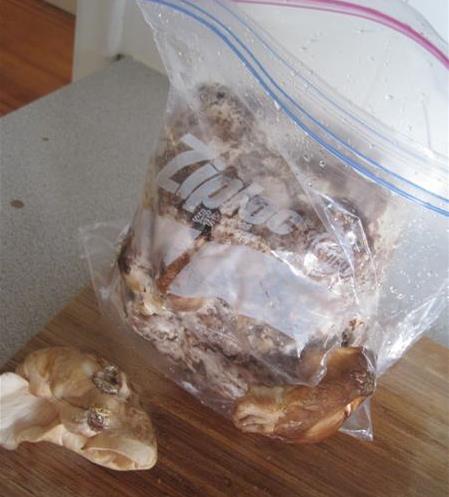 These three shiitakes made a heathy serving for 2 after being sauteed in some butter and salt.  Amazing!  They were buttery, meaty, and by far the very best mushrooms I have ever had.  If you get the chance to try growing your own, do it!  You'll be rewarded with a whole new appreciation for mushrooms.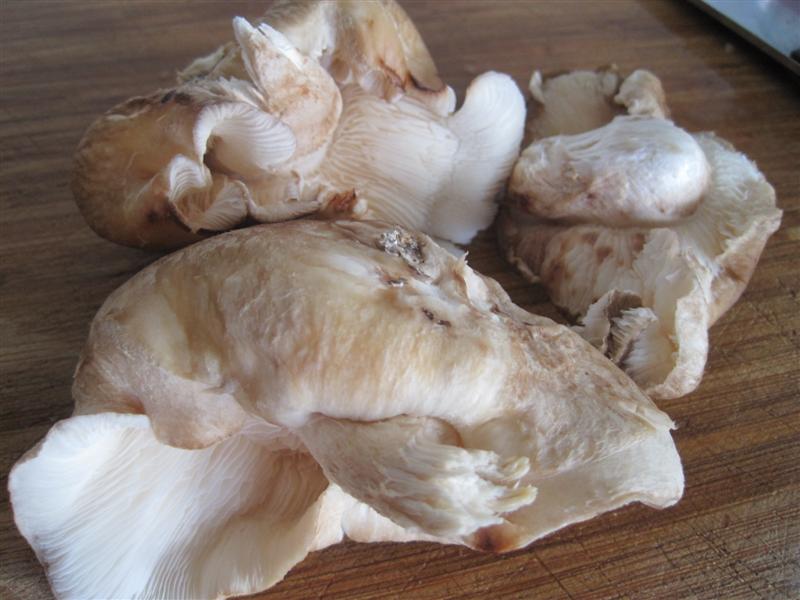 As for the rest of the garden, I'm shocked at number of edibles that are still growing in my garden despite the wet, sunless days and cold temps.  I'm still eating tomatoes (even if I did pick them a few weeks ago), beets, kale, chard, and of course lots and lots of herbs.  Since it's the season for soups and stews, a huge handful or rosemary, sage and oregano goes into just about everything I simmer or bake.  I've also had a nice resurgence of my Kentucky Colonel mint (THE mint for a mint julep or mojito) and a whole bunch of stevia that I'm not totally sure what to do with.
I picked the last of a few things this week: Thai Dragon, Habanero, Garden Salsa, and Filius Blue peppers – although pretty they aren't very hot.  Peppers really need heat to build their spiciness, and October/November just ain't going to give us the spice in Vancouver.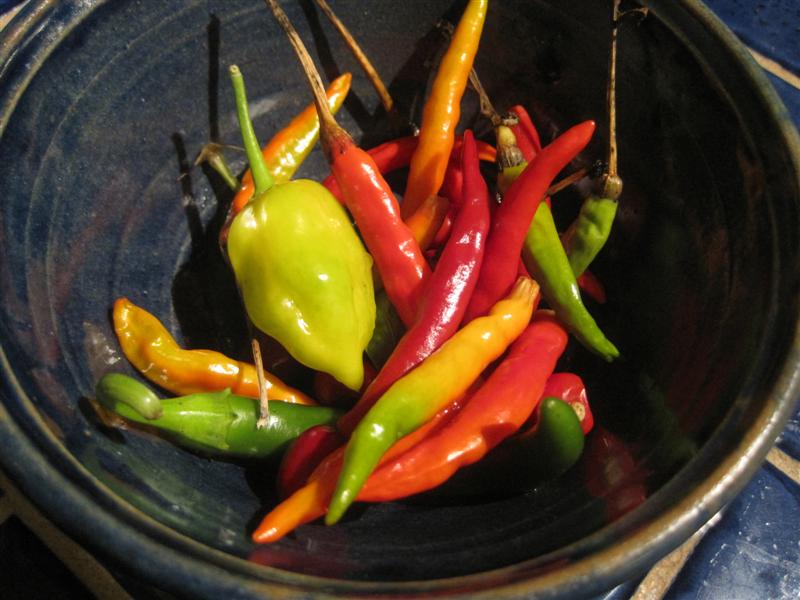 I also harvested the rest of the ground cherries.  Many are still green, some are split from the cold, but there are lots of them and many are big.  I plan to pick through the bunch (and toss the green ones which are rumored to be toxic) and whip up the amazing Ground Cherry Caramel I made last year.  Damn that was good stuff.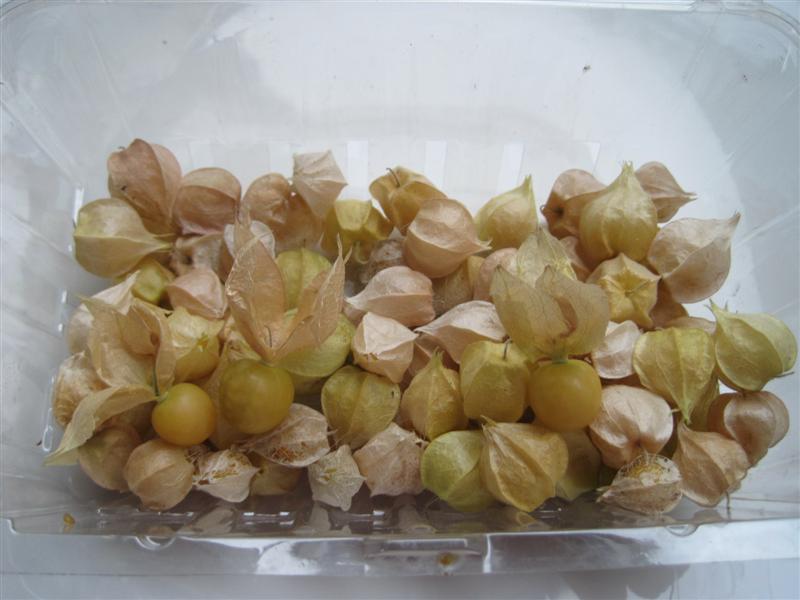 There is some nice growth on my winter crops – well, at least the ones that didn't get mowed by slugs!  Daikon radish, Altaglobe radish, winter turnip, spinach, mizuna, and Gai Lan (Chinese broccoli) are all doing very well.  M y lettuce seedlings have pretty much been more trouble than they are worth, so I do hope that in a few months I might actually get a salad, but if the weather doesn't cooperate it isn't looking good.  Boy do I hate store-bought salad.  I'm going to fire up the automatic spouter again this week and get me some fresh greens inside if I can't get 'em outside.
That's my harvest report for this time of year.  I look forward to hearing and reading all about what's happening at your gardens all around the globe.