There has been so much that has needed harvesting with the cool and super wet weather that we have been having that I just can't keep up with it all. This is a collection from my home garden and my community garden plot: many tomatoes, fairy tale eggplant, leeks, small wonder spaghetti squash, zucchini, a baby cinderella pumpkin, and hops from the community plot (what the heck am I going to do with the hops???)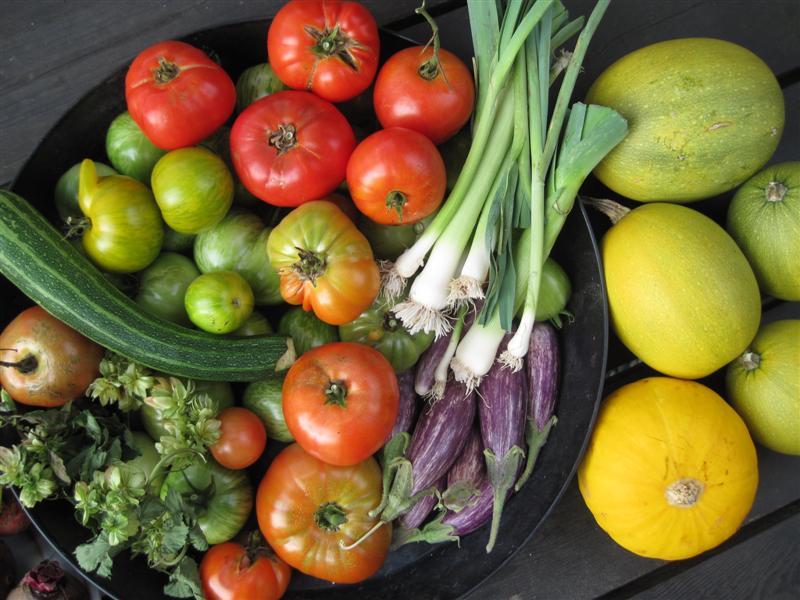 I also needed to pull out some carrots from the home garden before the dreaded rust fly burrowed in.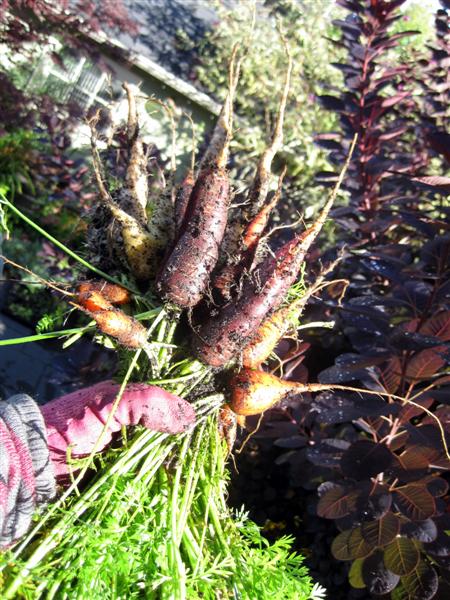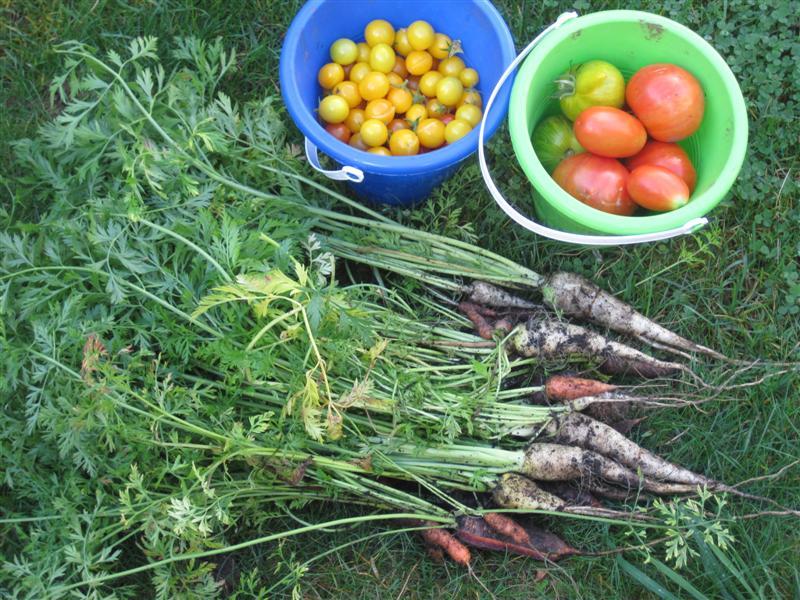 And I've been pulling beets for almost 8 weeks now, whenever we want them for dinner.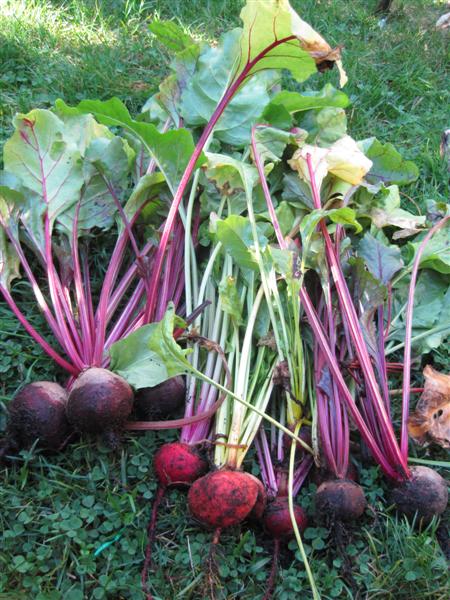 Needless to say our dinner plates have been very colourful the past few weeks!