I was just not prepared for snow. Not in my garden, wardrobe, or attitude. It's not typical to get snow in Vancouver, particularly in November, so it's reasonable to be unprepared. The beet greens, parsnip tops, chard, kale, lettuce and all my winter vegetables got smooshed and frozen for a week. And the trees weren't prepared. Leaves hadn't fallen yet so the sticky white stuff brought down my 50-year old lilac and crushed a few other hardy growers. One day it's fall, then next, winter. That's just the way it is.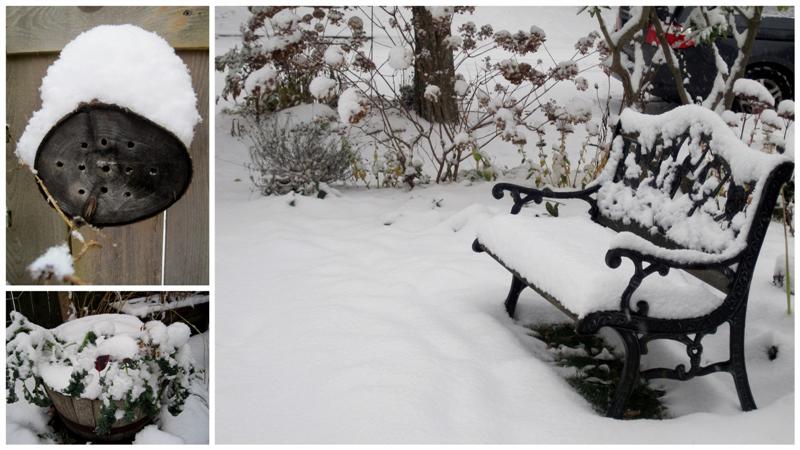 I got out a few days before the dump and covered my rosemary, sage and gai lan with greenhouse umbrellas which may help a bit. As you can see by the photos, it's a bit like trying to drink a swimming pool.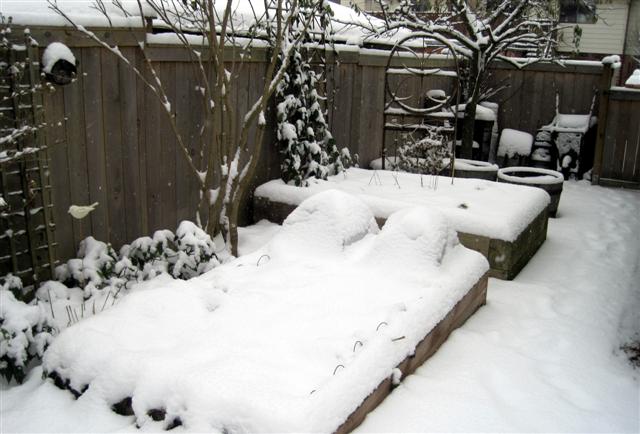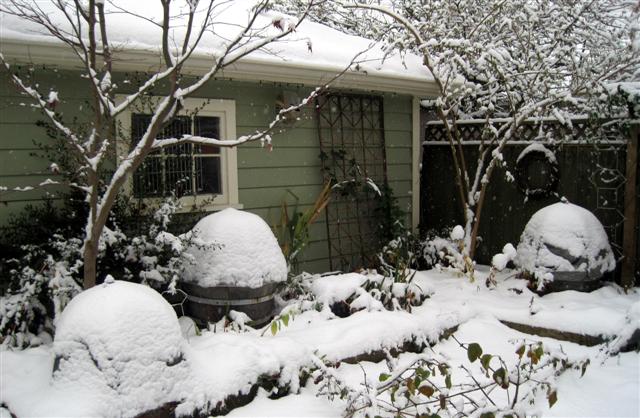 My weekly home-grown vegetable adventures weren't a total bust though. Just before the dump, I managed to get a few parsnips from the ground and make a lovely parsnip and white bean soup with crispy parsnips. It was delish.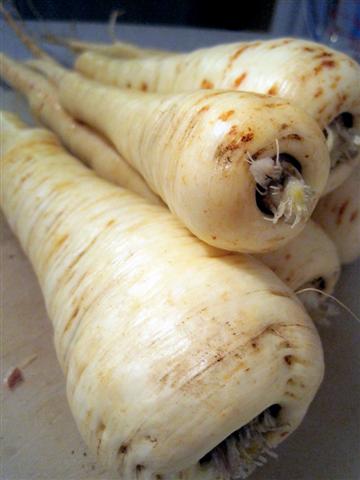 Now that the ground has thawed a bit I'll try to dig up the potatoes I left at the community plot (whoops) and I pulled some beets. Greens are wilty but the roots are plump and sweet. I hope to continue pulling the roots for as long as I can, but I think that the winter vegetable starts are a write off for the year so I've set up the automatic sprouter indoors and I'll grow my greens there for now.
It's been an interesting week or two we have been having here, so it's great to have a look over at Daphne's Dandelions to see what others are harvesting elsewhere.