Last Minute Holiday Gifts Countdown Day 2: Soy Candles
For Day 2 of the Last Minute Holiday Gifts Countdown head on over to the My Own Labels Blog where you will find my Soy Tin Candles project. I made three different scented candles this year in 4 oz tins: apple cinnamon, vanilla spice, and cucumber melon. Sadly, they have all now been given away…but since they are so darn easy to make, I'm happy to know I can whip some up anytime I need a handmade gift.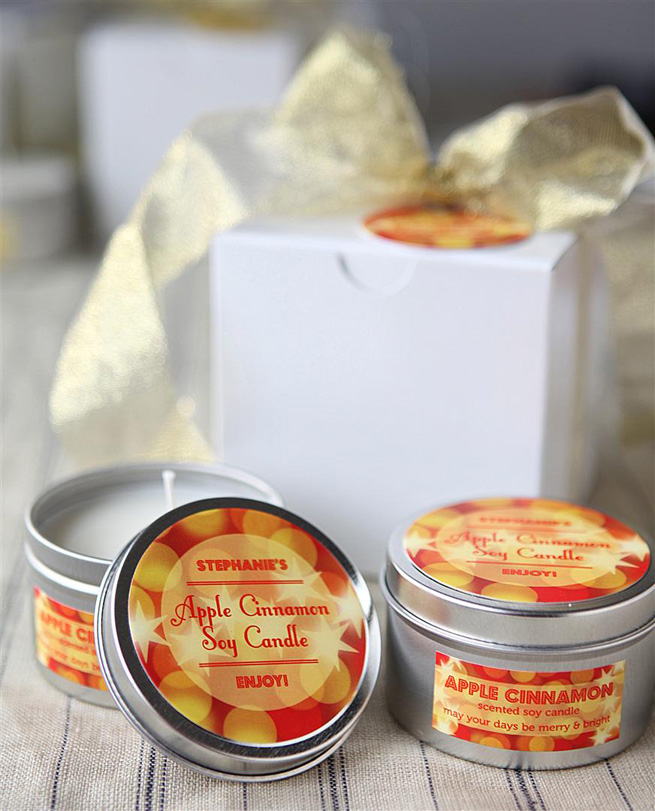 Full instructions on how to make these candles at Soy Tin Candles.