Last Minute Holiday Gifts Countdown Day 6: Vintage Silver Planters
It's Day 6 of the Last Minute Holiday Gifts Countdown and there are only a few days left until Christmas. You may be totally prepared for the onslaught of holiday guests or ready to breakdown from the stress. Either way, it's probably a good time for a little garden therapy. These vintage silver planters will get you out to the garden centre instead of the mall, and that will be great for your mental health. Hunt in your attic for some pretty unused vintage silver pots and give these planters instead of bouquets of flowers for dinner hosts.  They will also make a less traditional table centerpiece when grouped together. These red and green hens and chicks look Christmas-y to me!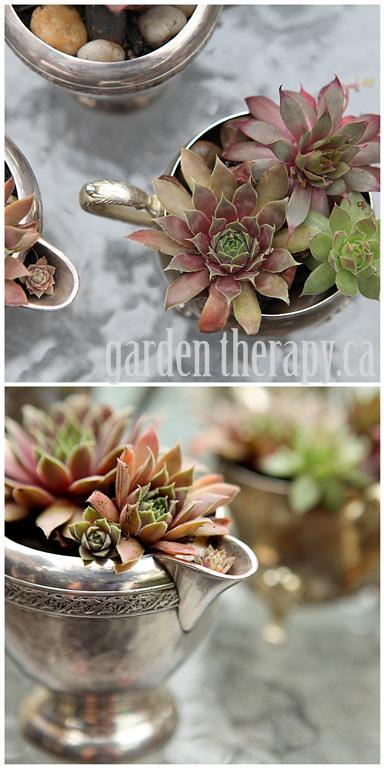 For full instructions on how to make these, please visit Vintage Silver Succulent Planters.