It's that time of year again that keeps my hands and my senses overloaded. I hoard fresh produce when I see it at a market or farm, or by climbing my neighbour's trees like a squirrel and collecting way to0 many figs, or by diving deep into the wild blackberry brambles for fresh blackberries. I can't help it. It's a compulsion.
Here are a few photos of the harvesting frenzy for the last full week of August. How can you blame me for stocking up?
Figs are abundant again on my neighbours tree although not as much as they were last year. I made balsamic, fig, & rosemary preserves, dried figs in my dehydrator, and plan to make whole figs in a balsamic syrup.
I picked up pickling cukes at a farm this year for the first time and they are pickling away in my dining room.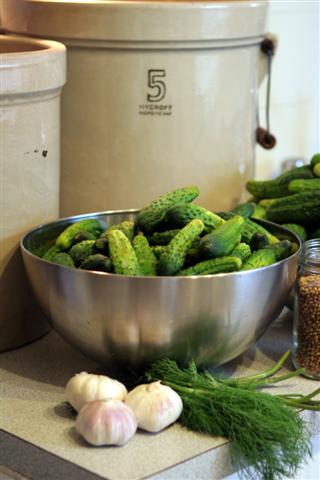 My secret blackberry picking spot was loaded this year so I made blackberry pie, blackberry jam, blackberry & blueberry jam, and froze some for baking and ice cream.
The tomatoes are staring to come in as well, some of which have seen dehydrated, others made into sauce for the winter.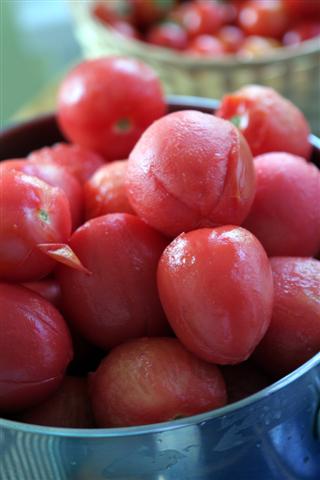 Any other squirrels out there stocking up for the winter?