Happy New Year!
As a huge thank you to our faithful readers, we will have a number of freebies for you all year long: canning labels, gift tags, printables, and a monthly calendar planned to give away throughout the year.
Let's start with this cheery January 2014 calendar you can download to your desktop or mobile device.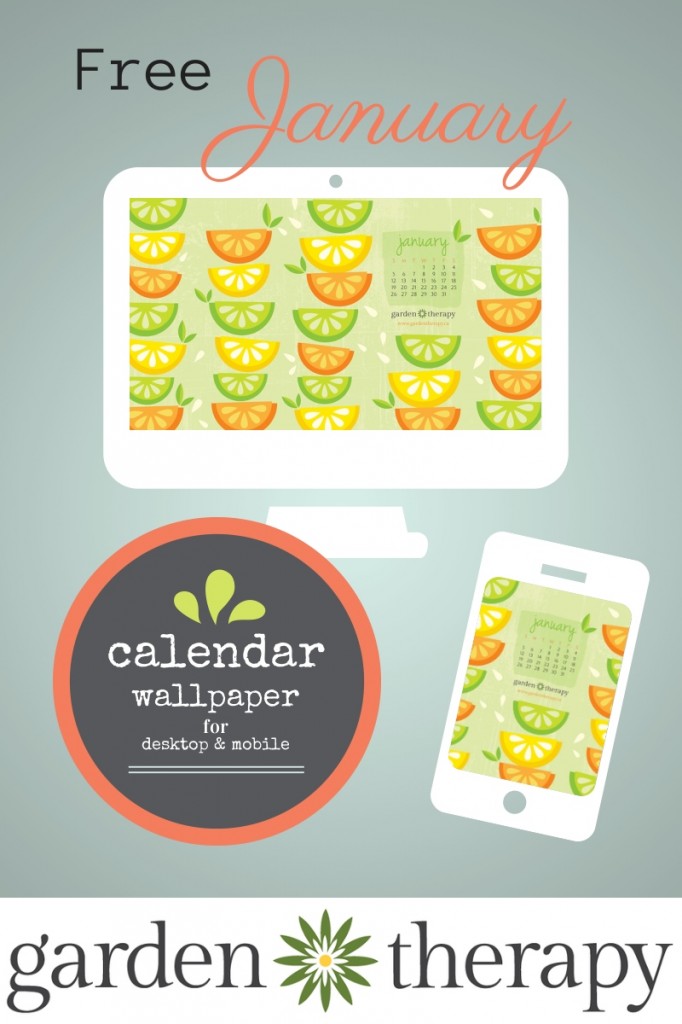 What do you think of in January? Holiday fatigue? Cold winter days waiting for the garden? Or sunny beaches for those lucky enough to have warmth in January? Well, it may be chilly in my garden but without fail I have sunshine on the mind in January because it's citrus season! Mandarin oranges, clementines, key limes, Meyer lemons, Seville oranges, blood oranges, pomelos and more grace grocers shelves unlike any other time of the year.
Blog posts for this month have a variety of yummy treats featuring the tangy fruits including limoncello, lemon pudding cakes, mango citrus whipped body butter, and yellow in the garden. Before we get to those, please enjoy the January calendar with juicy citrus and enough cheer to bring you back to life after a busy end to 2013.
Here are a variety of file sizes that will work for various devices. You should be able to re-size them on your device to fit as well, just pick the closest one.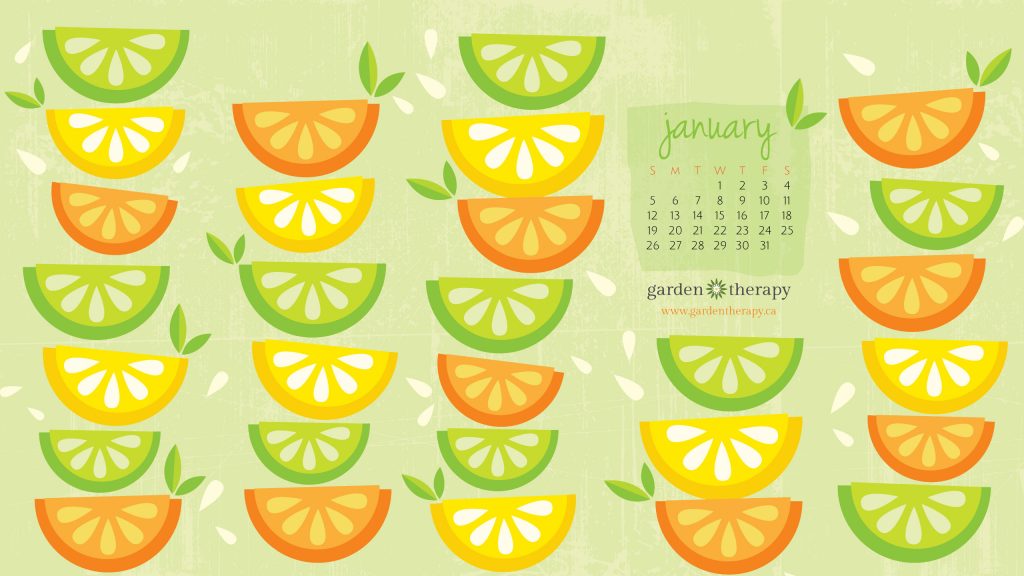 Click on the size that works with your screen and the image will open in a new tab. Save the image to your computer or device and you can choose to use it how you wish!
1024 x 768 (regular sized monitors)
1280 x 800 (wide screen monitors)
1024×1024 (for iPhone / iPad with ios 7, square mobile devices)
320 x 480 (for iphone, vertical mobile)
So enjoy, and thank you for being such fabulous readers. I look forward to another year of Garden Therapy with you!