Spring is now so close that we can almost touch it, taste it, see it, smell it, hear it. Part of what makes spring so sensory is the fresh little green things that begin to grow in the vegetable garden. Whether you have garlic and broad beans popping up, or some overwintering Brussels sprouts from last year's planting, there is a whole world of food awaiting those of us in the cooler climates. Spring is when it all starts.
All this thinking about spring has me flipping through some unique vegetable gardening books. Here are a few books I think are going to spice up my season just a little bit more.
by Barbara Ellis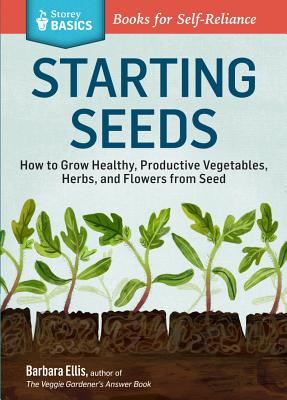 Here is a good place to start: the seeds! This basic booklet is a pretty thorough guide on how to start your own plants from seed. Now I don't agree with everything I read in this book as all seed starters have their tried-and-true methods. I have written about many of mine in The Ultimate Seed Starting Guide but there is really so much more that can be said and Starting Seeds says it well. You will find detailed information on starting seeds indoors and outside, including planning, germinating, and even seed-saving.
by Joseph Tychonievich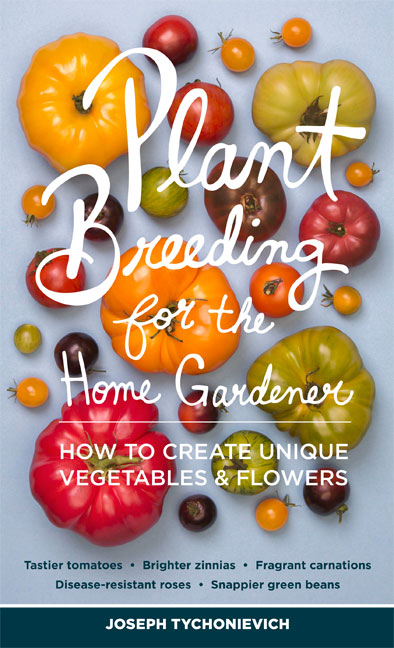 Now that you are an expert seed starter, I'm going to blow your mind! Imagine creating your very own vegetable varieties! Plant Breeding is just about the coolest sounding book that I have come across recently. Since it was just published 7 days ago I haven't had a chance to get a copy but I did ask Joseph to share a little about the book for us and here is what he had to say,
"[Plant Breeding] is perfect for anyone into heirloom varieties in particular, because this is how heirlooms were created by gardeners to begin with. These days most gardeners let corporations do the breeding, but I think it is high time we brought the art of creating beautiful, delicious vegetables back to our gardens. It is also really practical, because it lets you customize plant varieties to your particular garden and tastes.

One of my favorite things about vegetable breeding is all the crazy flavors I get to taste. Tomatoes can taste a million different ways, and when my new seedlings ripen each summer, I love sitting down with a pile of them, tasting through them all with a friend. Even the bad tasting ones are fun to laugh over, and when you get a really superb one… It is the best, not just because it is delicious, but because it is also something new, something I helped create, and something I get to share with other people."
I can't wait to get my hands on this one. In the author's words, I think breeding some of my own veggies could be "crazy fun"!
by Christopher Shein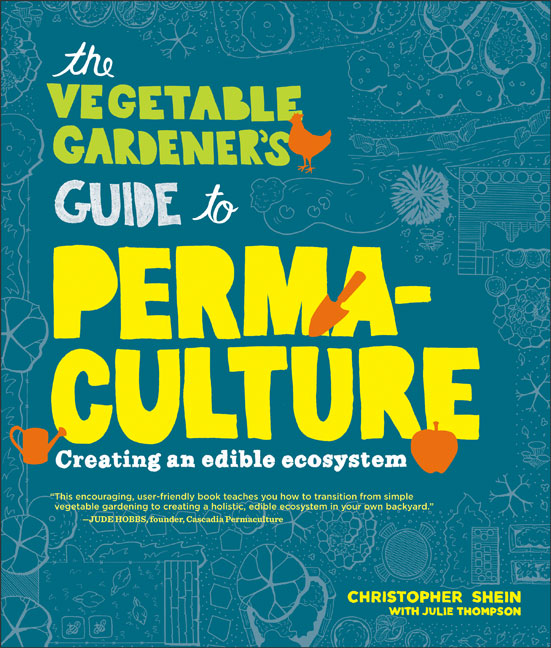 The concept of permaculture in vegetable gardening is neither a new or unique concept. It is, however, straightforward and engaging the way it is presented in permaculture expert, Christopher Shein's, new book. The photography is beautiful and instead of lecturing the reader on sustainability, the book clearly outlines the steps you can choose to incorporate it into your home landscape. With fun projects like creating a mushroom log and brewing liquid fertilizer, there is a lot for me to dig into. I particularly liked the detailed plans as examples in the chapter on designing the permaculture garden. I look forward to what I can add to my own space to make it more efficient and sustainable.
by Lorene Edwards Forkner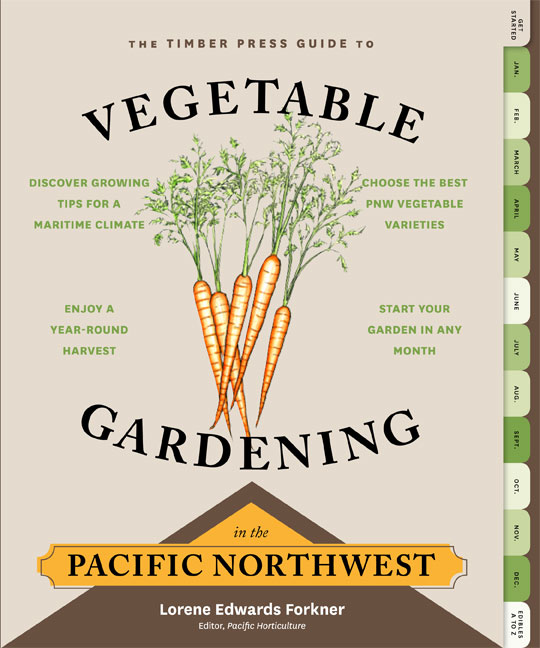 This is the book that I would give to a neighbour or friend looking to get started at vegetable gardening in the Pacific Northwest. The author is from Seattle, WA, and while it's a whole different country than you will find my Vancouver, BC, garden, this book covers the specifics of vegetable gardening from Oregon to BC. From mild winters to massive rainfall and acidic soils, gardening here is a completely different experience than in Vermont or Florida. Vegetable Gardening in the Pacific Northwest discusses our climate differences, lays out a monthly calendar of activities, and discusses vegetable crops in detail for the area. I will still use my West Coast Seeds Catalog as the bible for all things veggie in the area, but this book covers a whole lot more than it does.
by Mark Diacono and Lia Leendertz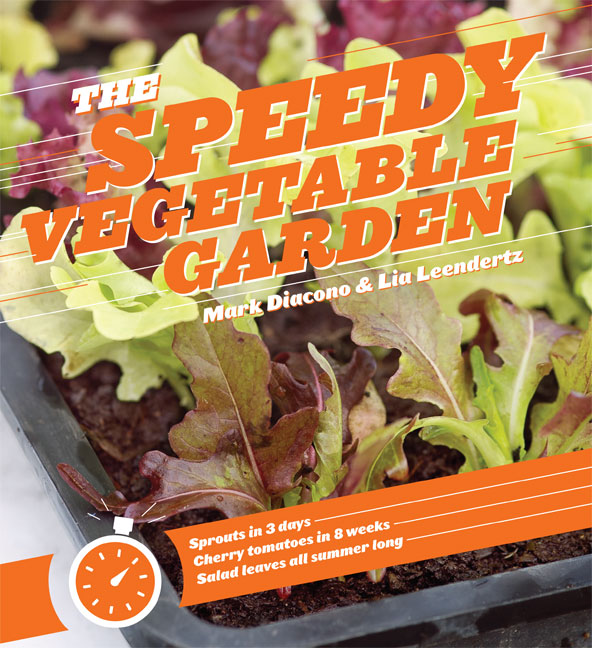 What?! A vegetable garden that can be grown and harvested quickly, sometimes in days? I was intrigued by the title as it seems it always takes me forever to grow food (Respect, Farmers.). While it isn't going to teach you how to grow artichokes or asparagus faster, it does give some pretty solid advice on what you can grow quickly: soaks and sprouts, micro greens, edible flowers, cut-and-come-again salad greens, and quick harvest veggies. I particularly liked the first chapter on soaks and sprouts as I have done my fair share of sprouting (and micro greens too). It's nice to see the different grains, nuts, and seeds listed with specific instructions. I think this will be new go-to guide for sprouting and for picking vegetable varieties that are quick to produce.
With all of these great new books out now on vegetable gardening, I better get a move on and plan out what I'm going to grow for the year and what new projects to take on. What will you be growing in your garden this year? What are your go to resource books?