October is here and the theme for this month's Free Printable and Digital Calendar is pumpkins!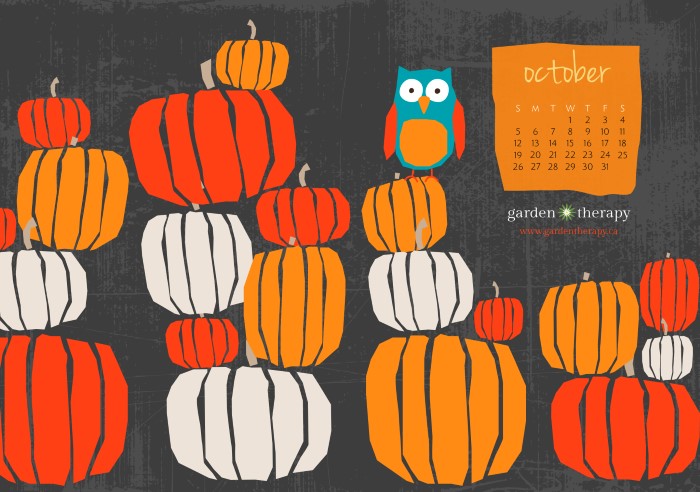 To download, click the file and save to your computer, tablet, or mobile device then print or set as wallpaper.
Are you surprised about the theme? I didn't think so! The flesh from this versatile squash can be used in recipes both savory and sweet, the seeds can be roasted, the shell can be carved, planted, painted, or just plain decorated. They are in abundance in the fall, making the pumpkin the unofficial mascot for October.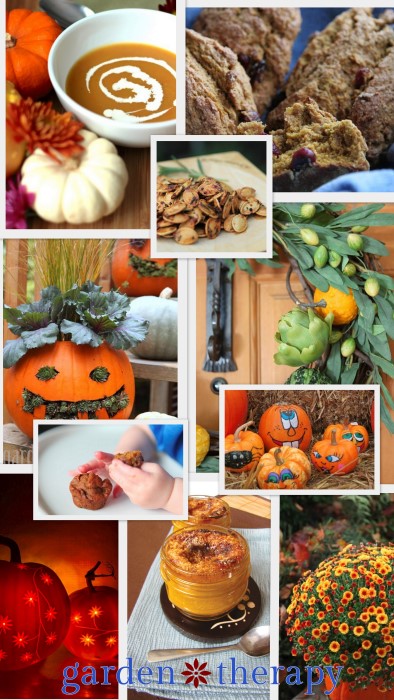 When you are finished cooking, eating, and decorating pumpkins, October is also the month that you do a little maintenance in the garden such as:
There is plenty going on this month so make sure you follow Garden Therapy on Facebook, Twitter, Instagram, Pinterest, G+, for 8-12 seasonal ideas every week for crafting, cooking, or playing in the garden.