Where has the time gone? October 25th?! I can't believe how fast this month is flying by.
It started for me with some good, old-fashioned, back-breaking labour. I stuck my shovel in the dirt a record number of times to dig up and divide (and conquer!) the hundreds of perennials I grow in my front yard for Emerging Hope. I estimate that there were at 400-500 plants that we dug up that will be potted and sold to help the charity.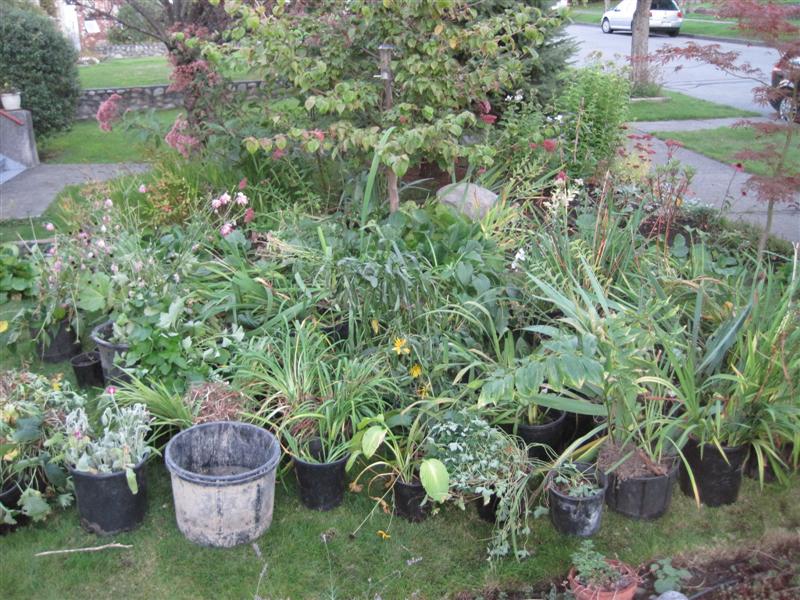 All that hard work deserved some reward so I hopped on a plane with a last minute ticket to join some girlfriends for a week long siesta in Cabso San Lucas. A beautiful place with some fascinating flora to look at (but don't touch the cacti – youch!)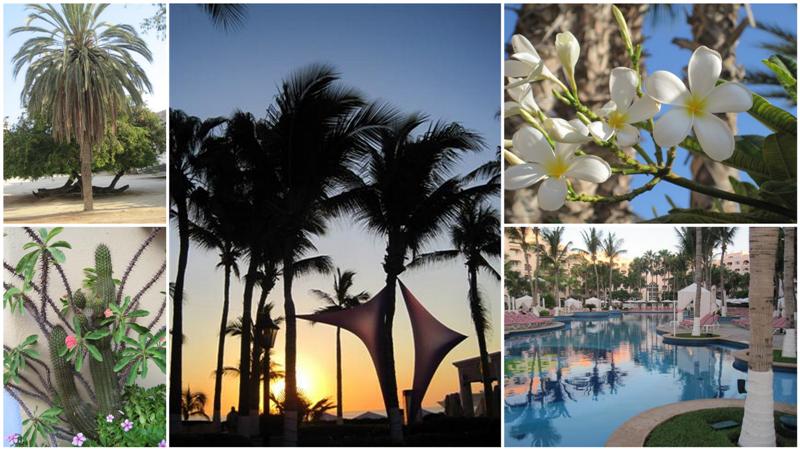 With brown skin and a pedicure, I arrived back home to trade in my flip flops and sundresses for boots and sweaters…and of course to see what's been happening out in the garden.
There were a lot of yummy veggies that needed harvesting…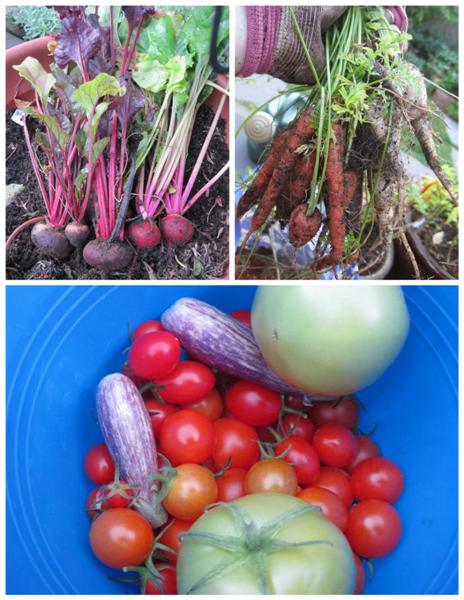 And some that the blight took (blech!)…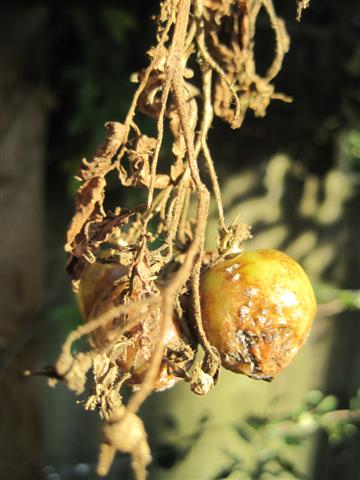 And many that got chopped up and thrown in a pot with a whole bunch of garlic and herbs…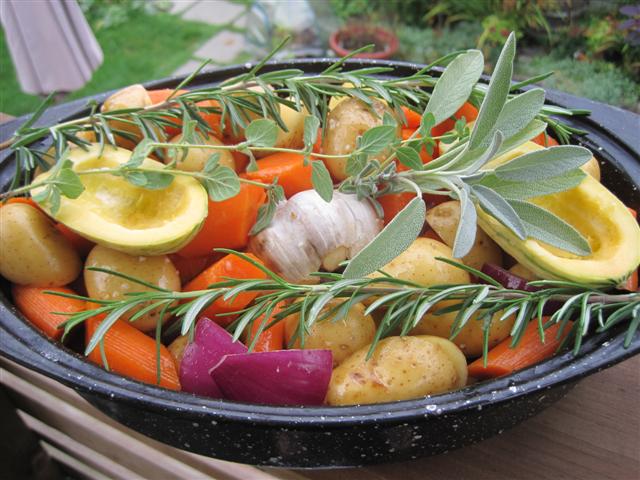 The roasted flavours permeating the house and my belly was a delightful contrast to the daily fish tacos, guacamole and Coronitas of the previous week. Each was equally wonderful though, making this a truly fabulous month so far.