Downtown Vancouver is something to see right now.  On Day 11 of the Olympics, I went downtown to do some Olympic sightseeing.  I went to visit Robson Square, the Olympic Cauldron, Olympic Village, some Pavilions, and just generally be outside in the bedlam.  And bedlam it was.  A sea of people everywhere you turned (in many places, especially the Skytrain, turning was impossible) all enjoying the city and air of sport.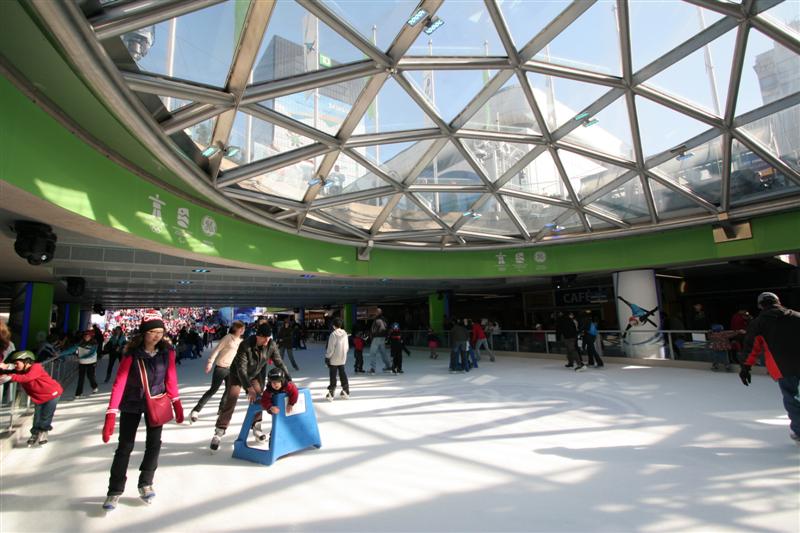 At Robson Square the skating rink has enough room for a good skate but the lines are very long.  You can pass the time by watching a busker (who were chosen through VANOCs own version of a talent competition: Busker Idol), or watch the people fly above you on the zip line.  The line up for the zip trek on a Monday morning was 6 hours long.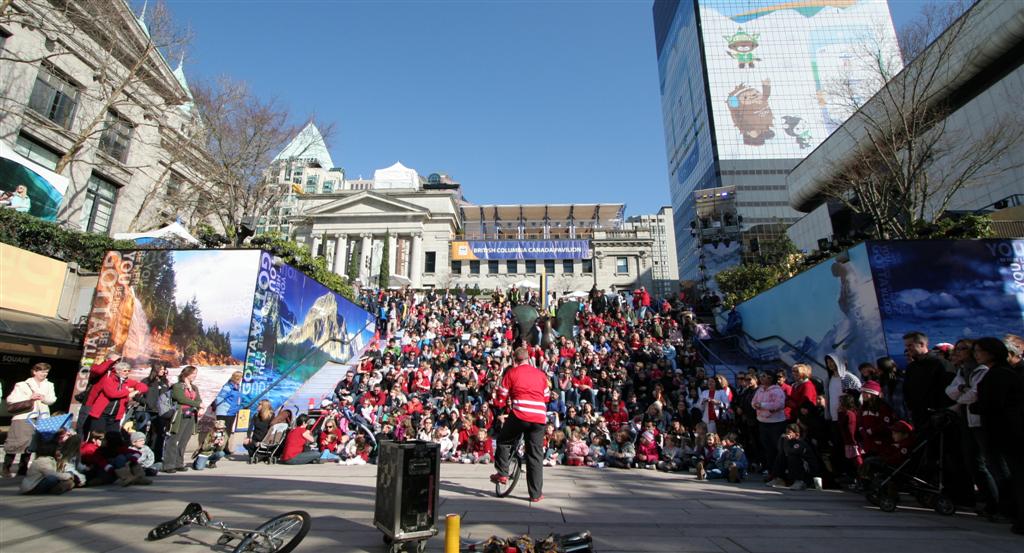 DIY VIDEOS
The Olympic Cauldron is a beautiful sight and now that I have seen it I'm glad that it is fenced off  (with a photo / viewing hole) because the crowds in the area were so massive that you'd be hard pressed to see it at all through the hubbub.  Of course, you could wait in line for an hour to see it from the viewing platform above if you want to.

Olympic Village is blocked off to pedestrian traffic so the best place to see it is from the seawall across from Canada Hockey Place & BC Place.  It was a beautiful walk from the Skytrain at Terminal past Russia House (nee Science World), Quebec House, Saskatchewan House, Molson Canadian Hockey House, and Ontario House.  We went into a few of the provincial houses, but really, if you aren't at one of the houses to see a band or watch events, it's just a large room promoting a province and serving expensive draft beer and greasy fried foods.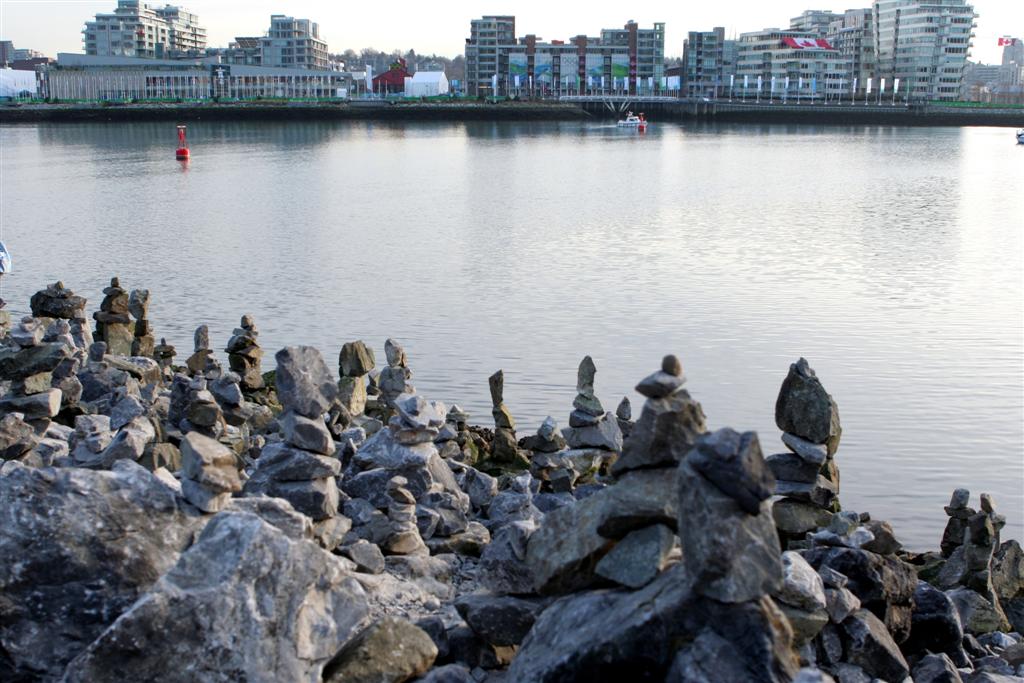 It's not just crowds of people you'll see during the Olympics.   Along the seawall people have decided to uproot every rock on the bank to create their own inukshuks.  I found a little spot and built my own; I'm still trying to come up with a name.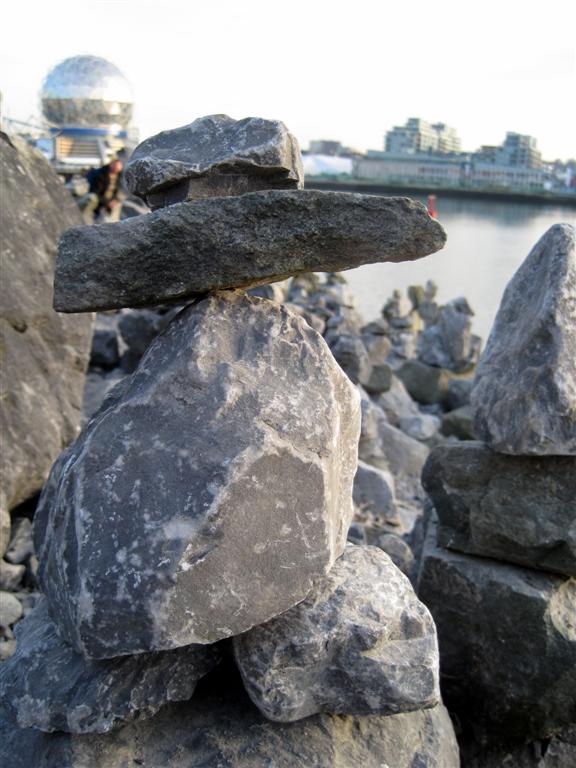 With all the people, you would think it would be pushy and noisy and impossible to get around.  But so far, I haven't found it that way.  With the exception the night street parties on Granville street and Yaletown, people are very polite and respectful and generally here to have a good time.  Being a local I've been able to navigate away from the busiest skytrain stops, find parking almost everywhere, and get into restaurants without waiting in line.  All in all, it's been an amazing experience, free of hassles as long as you arrive with a good attitude and couple of insider secrets in your back pocket.