For a brief moment in time I rented a house with a huge Italian Prune Plum tree in the backyard.  When the plums were ready, they would fall off the tree and knock me on the head as if to say, "Hey, pay attention to me!"  And when I finally obliged, I was pleasantly surprised that the tart but sweet egg-shaped beauts are not the messy drippy plums, but neat and organized, offering fabulousness and no muss.  So we climbed up the tree and shook the branches to get a bounty to eat and we left the rest to the birds.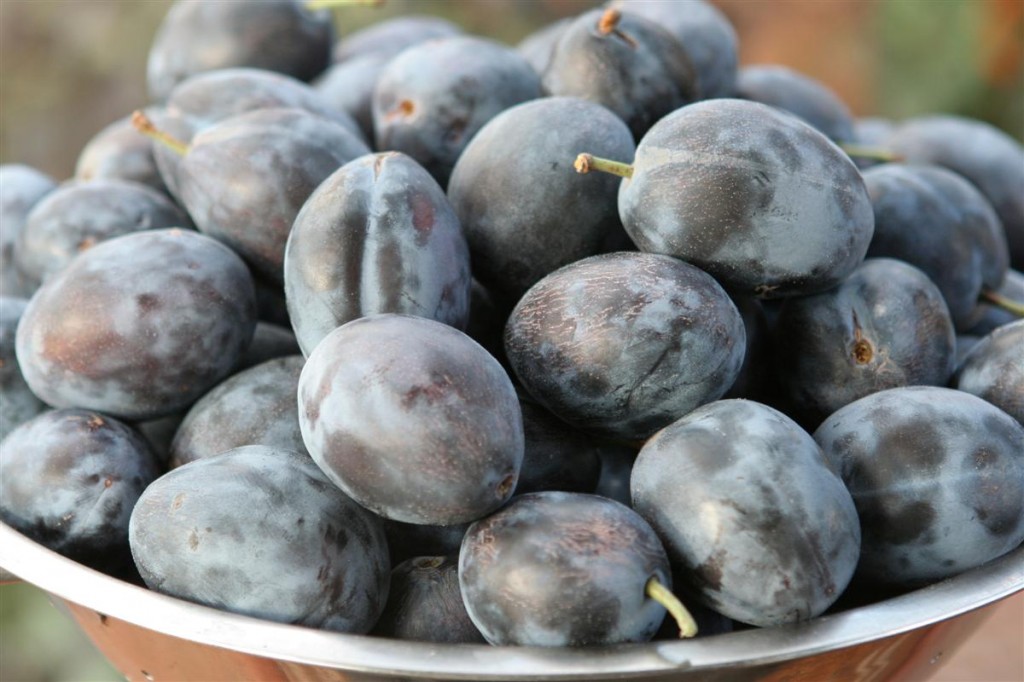 So when I bought my own house, the first thing we bought for the yard was a prune plum tree.  It is now a member of the family.  Sitting right by the compost heap, it gets regular organic feedings and enjoys a yearly pruning (snicker).  Then the question begs, what to do with hundreds of plums?  Last year I made preserves with vanilla and orange.  This year it was, Plum Apple Bran Muffins, Chinese Plum Sauce and the most amazing torte.  All were delicious but the torte was such a hit the first time I made it (on Thursday) that I remade it for the harvest party (Sunday) at the community garden.  The recipe is here: The Original Plum Torte.
It's easy and tasty, and if you have some extra prune plums, give it a try.  I'm glad I was encouraged to!

DIY VIDEOS