Description
The Garden Therapy Window Herb Garden Kit comes with 50 seeds each of three perennial herbs (Green Sage, Oregano, and Winter Thyme) and three annual herbs (Purple Ruffles Basil, Italian Dark Green Parsley, and Thai Basil).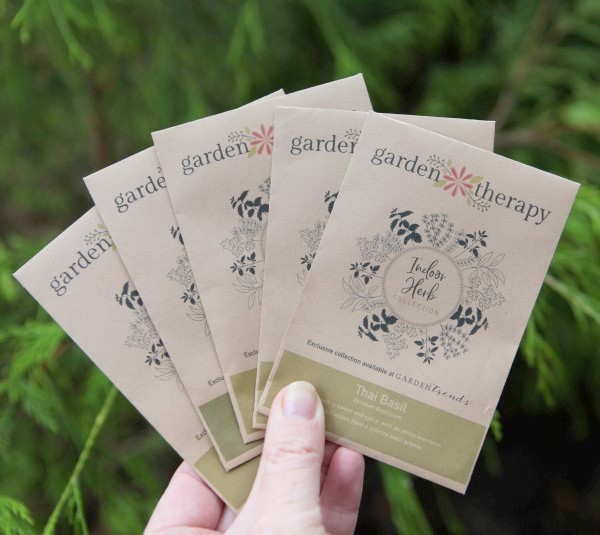 This is not your average indoor herb garden kit!
Forget windowsills, the innovative Livi Pots included have micro suction cups that get your herbs growing where you have the most light available, right on your windowpane.
Use the liquid chalkboard pen to label your plants directly on your window! Let your imagination and creativity take over while you build your own living plant wall.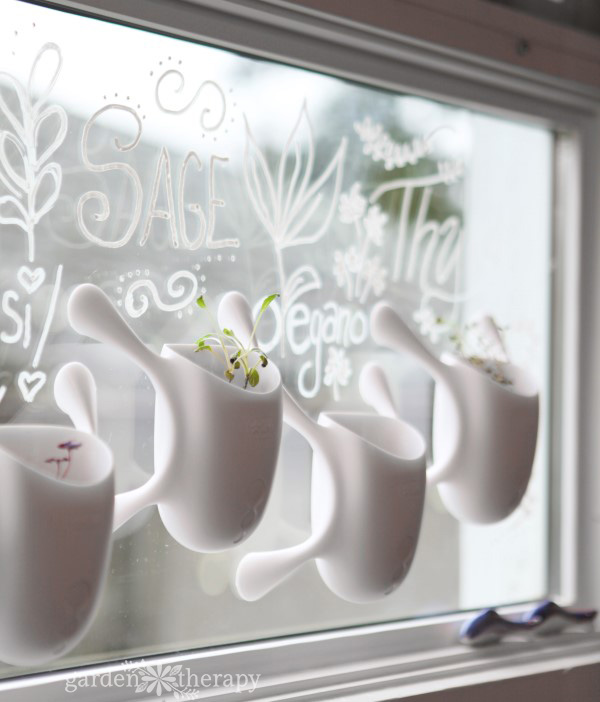 See how it all comes together in the DIY Guide: Say Goodbye to the Winter Blues with a DIY Window Herb Garden. Get your garden started NOW and enjoy all the Garden Therapy it brings!
Please Note: this collection is a limited edition and will only be available until sold out.